To a certain extent, 8K TVs follow the path of 3D models. First, their popularity skyrocketed, and then collapsed like an avalanche due to the lack of 3D content. As a result, companies have practically abandoned this direction.
However, the situation with 8K TVs is more optimistic. Even without 8K content, these models increase image clarity with 8K AI upscaling.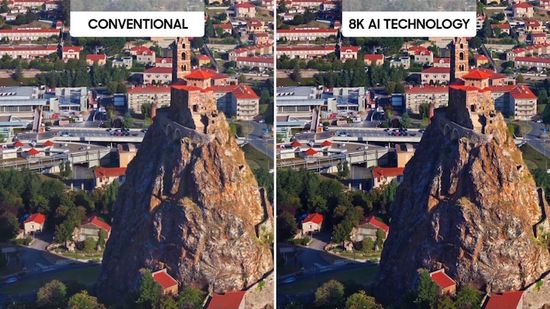 But its effectiveness directly depends on the processor performance.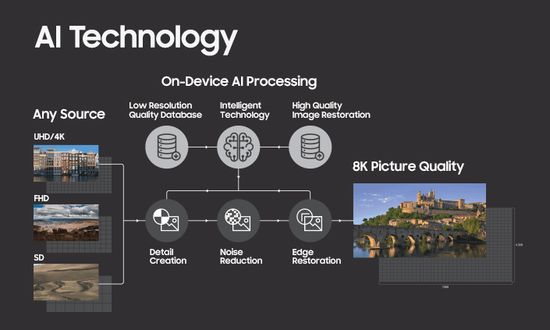 In any case, the relatively modest increase in quality is hardly adequate for the current price difference between 4K and 8K models. Moreover, this difference is visualized only on a sufficiently large screen from a relatively small distance.
But most people are unlikely to prefer viewing on a 77-inch screen from a distance up to 1 meter due to the need to actively twist the neck while watching. Due to the limited vigilance of our vision, most viewers do not perceive the difference already from a distance of about 2 meters on a 55-inch screen. Probably, an eagle or a falcon can distinguish such pixelation, but their opinion is hardly relevant.
4K vs 8K resolution
The discussion about the TVs resolution has been going on for several years. Moreover, a few years ago, South Korean scientists even conducted a series of experiments to study the effect of resolution on image perception. But their results were contradictory. In particular, even at a fairly short distance, the subjects stopped distinguishing between 4K and 8K images of a certain size. But the researchers have established a relationship between immersiveness and image resolution. For example, in one experiment participants rated the increase in resolution between 4K and 8K images as 'negligible'. But according to them, it looked cooler, warmer, more delicious, heavier, etc, which corresponds to sensory perception.
Moreover, Dr. Kyoung-Min Lee of Seoul National University investigated 8K resolution in terms of its perception. During processing the any video information, the brain uses an analog of frame interpolation. In fact, it forms intermediate 'missing' pixels. As a result, the perception of low resolution content is accompanied by an increase in the intensity of its work.
However, these arguments are not yet very convincing for the majority of consumers, whose preferences are focused on the cheaper 4K segment. But today they are due only to a high price. For example, lowering the launch price of great Samsung Neo QN900A 8K from $ 4,500 to $ 2,700 (65″ model) instantly moved this TV to the top of most lists. Therefore, the review of the most popular 8K TVs is quite relevant.
Considering the above arguments, the size of the offered 8K TVs starts from 65″. Today, this list includes:
– Samsung QN900B / QN800B.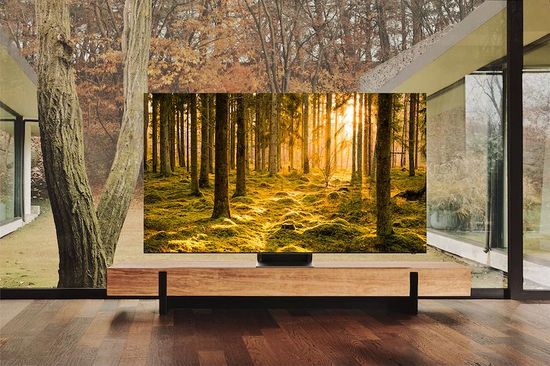 – TCL 6-й series miniLED QLED 8K;
– Sony Bravia XR Z9J.
Samsung Neo QN900B / QN800B
They gets into the list almost automatically. As known, the company has been offering Neo series since 2021. In fact, it has combined the wide color gamut, high brightness and color accuracy of quantum dot technology with excellent contrast due to miniLED backlight. The use of miniature LEDs allowed developers to radically increase their number. Combined into hundreds or even thousands of local dimming zones, they provide very precise brightness control.
Today, the list of TVs with similar technologies includes Hisense ULED X, LG QNED, TCL QM8, etc. But, in fairness, Samsung Neo series is the most successful.
Models:
– QN80A / QN90A (4k) and QN800A / QN900A (8k) – 2021;
– QN80B / QN90B and QN800B / QN900B – 2022;
– QN80C / QN90C and QN800C / QN900C – 2023.
Prices:
– QN900B vs QN900C (65/75″) – $ 3,000 / $ 3,850 vs $ 5,000 / $ 6,300;
– QN800B vs QN800C (65/85″) – $ 2,300 / $ 3,690 vs $ 3,500 / $ 6,000.
The new 2023 series are significantly more expensive, which is hardly adequate for the difference in image quality and functionality. Probably, the traditional correction of launch prices will change the situation. But today QN900B/QN800B series offer the best value for money.
Pros
– perfect picture quality;
– 4x HDMI 2.1 (8K@120Hz);
– Dolby Atmos and Object Tracking Sound+;
– superb upscaling performance with Neural Quantum Processor 8K;
– Alexa, Google Assistant and Bixby support.
Cons
– decreased upscaling performance for 1080p sources;
– no Dolby Vision;
– minor blooming.
The cheaper Samsung QN800B uses a Quantum HDR 32X vs 48X/64X version of HDR Matrix technology, 70W vs 90W audio system and no 4K@144Hz gaming. However, the $ 700 difference seems like a very convincing compensation.
TCL 6-Series 8K
In 2022, the company announced the TCL X925Pro 8K, but it's not available today. The new 8K models are also not on this year's list. However, the 6-Series 8K miniLED QLED TVs (2021) represent TCL perfectly in this segment.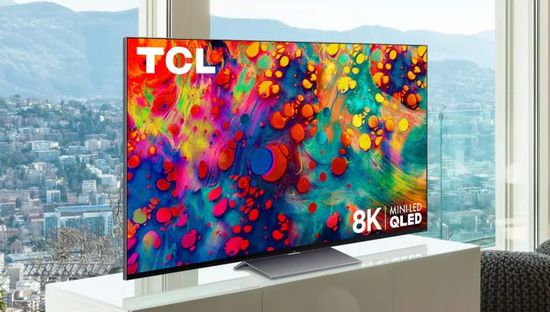 Of course, price is one of the main pros of the 65R648 / 75R648, which cost ~$ 1,600 / $ 2,900, respectively.
TCL uses AiPQ Engine technology with machine-learning. Its Smart 8K HDR / Upscaling / Contrast algorithms provide intelligent enhancement of color, clarity and contrast.
Contrast control zones technology with 240 local dimming zones further enhances the contrast.
TCL's upscaling technology flawlessly converts 4K content to 8K resolution. Of course, upscaling of Full HD (1080p) content results in less crisp images. But an increase in resolution by 16 or more times is almost always accompanied by losses.
TCL 8K TVs also offers superb sound system with a built-in subwoofer, stereo tweeters, and down-firing midrange drivers. Perhaps its quality will not satisfy music lovers, but most with a clear conscience can save on a soundbar.
Roku OS smart TV interface is absolutely rightly positioned as one of the simplest and most convenient. Smart TV supports Netflix, Hulu, Amazon Instant Video, Hulu Plus and YouTube. In addition, last year the company added a smart settings algorithm to adjust brightness, contrast, etc. All settings are automatically duplicated on other TV's inputs and sources.
The list of inputs includes 2x HDMI 2.1 with 4K@120Hz, and a dedicated HDMI eARC port.
Game Studio Plus with Auto Game Mode, Variable Refresh Rate, and AMD FreeSyncTM certification provides superb gaming performance.
Pros
– superb price;
– excellent picture quality;
– good sound;
– improved Roku TV remote;
– easy setup;
– great gameplay;
– superb 8K upscaling performance.
Cons
– limited viewing angles.
Sony Z9J 8K
Sony introduced the Z9J BRAVIA XR Full Array LED 8K Google TV in 2021. Today a 75″/85″ models cost $ 3,000 / $ 6,000, respectively. Last year's 75″/85″ Z9K 8K miniLED TVs cost $ 6,000 and $ 9,000. Sure, they offer amazing image quality, but the fabulous price hopelessly worsens their value for money. Like TCL, Sony hasn't introduced any new 8K models this year. Perhaps this is a coincidence. But it could also be the start of industry leaders' declining interest in 8K TVs.
However, like the TCL 8K (2021), the 75″ Sony Z9J successfully represents the Japanese giant in this segment.
The Z9J uses Sony's Cognitive Processor XR, which is considered one of the best in the industry today.
XR Triluminos Pro provides an ultra wide color gamut with rich and vibrant colors.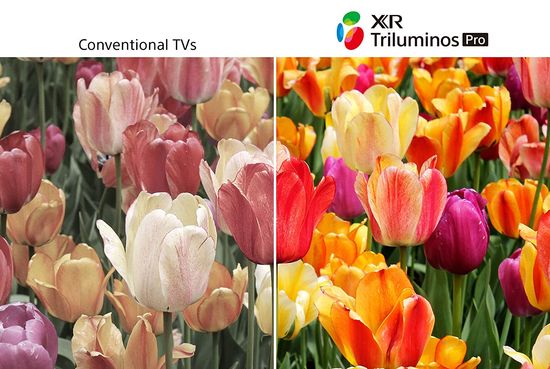 8K upscaling is also flawless.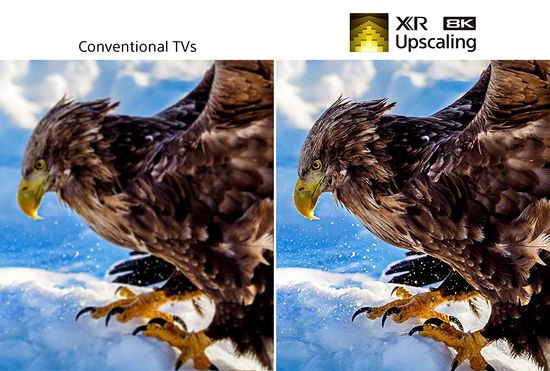 Perhaps the lack of a miniLED backlit can be classified as a small drawback. However, the Full Array LED with XR contrast Booster 15 provides excellent contrast with deep blacks.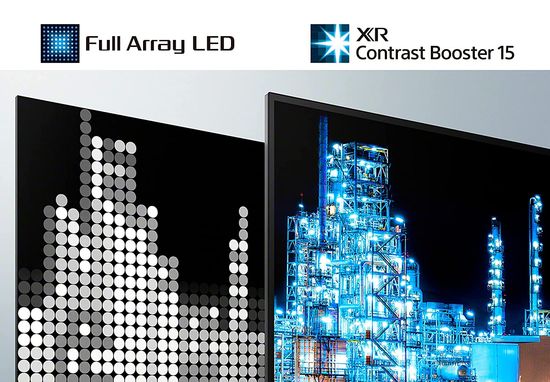 4x HDMI 2.1 inputs with 8K@120Hz support, Netflix and Disney+ subscriptions with Google TV user interface, ultra-wide viewing angles with X-Wide Angle and Anti-Reflection technologies are also fully up to the flagship level.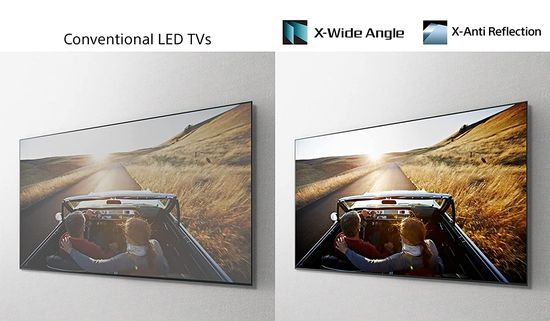 The model comes with a three-position stand, which greatly simplifies installation on any surface, including placing a soundbar.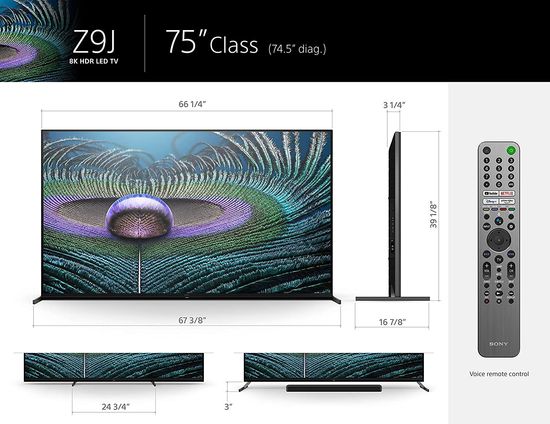 Of course, the TV is perfectly compatible with PS-5.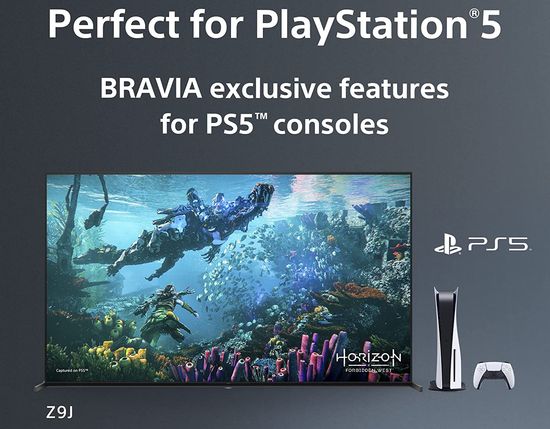 Pros
– fantastic picture quality;
– unprecedented 8K upscaling performance;
– impressive anti-glare screen;
– Google TV.
Cons
– no miniLED backlit;
– no 65″ model.
Conclusion
The downward trend in the activity of manufacturers in the 8K TVs segment has been going on for several years. In particular, the new 8K models are missing from this year's Sony and TCL lineups.
However, fans of ultra-clear big-screen imaging with a good budget have a fine choice. It includes:
– TCL 6-Series 8K miniLED QLED TVs (2021) ~$ 1,600 for 65″ 65R648 and $ 2,900 for 75″ 75R648;
– 75″ Sony Z9J BRAVIA XR Full Array LED 8K Google TV (2021) – $ 3,000;
– Samsung QN900B and QN800C (2022) in 65″/75″/85″ sizes. Their prices start at $ 2,300 for a 65″ QN800B. For example, the 85″ QN800B costs less than $ 3,800.
Samsung's technologies, superb brightness and contrast of the Samsung Neo series do not need additional advertising. The cheaper QN800B further expands the choice for fans of this brand.
But the 65″ TCL 65R648 seems like a great choice for a limited budget. In fact, its price ranges across the high end of the 4K TVs segment.
Considering the impeccable image quality and a huge number of Sony's technology, the $ 3,000 75-inches Sony Z9J 8K is a superb bargain. Launch prices of the Japanese giant's flagship 4K models often exceed that amount. Of course, it doesn't use the innovative miniLED backlit, but Full Array LED with XR contrast Booster 15 provide an equally great contrast with deep blacks. Unfortunately the company may be dropping this series in favor of last year's more expensive Z9K 8K series with miniLED backlit. However, Z9J is still available.
This video shows 8K upscaling with intelligent AIPQ Engine technology in TCL 6-Series miniLED 8K TVs.