Of course, the evolution of LED TVs includes many innovations. But, perhaps, the local dimming and quantum dots (QD) technologies were the most significant breakthroughs.
Introduction
QD technology has increased the brightness, improved color accuracy and expanded the color gamut of LCD panels.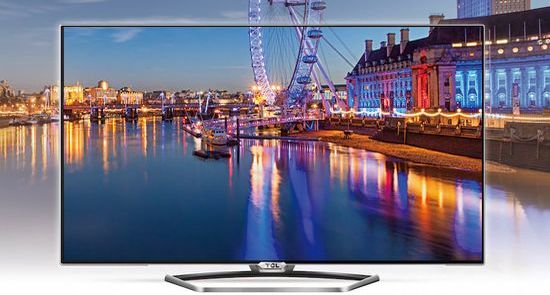 The elegance of this idea can give aesthetic pleasure. In fact, the developers have created in a TV an analogue of a small sun with perfectly white to illuminate the RGB layer. This technology works as follows. The tiny phosphors on the QDEF (Quantum Dot Enhancement Film) convert blue light from a standard Gallium Nitride (GaN) LEDs into red and green (the wavelength that determines the color depends on the microparticle size).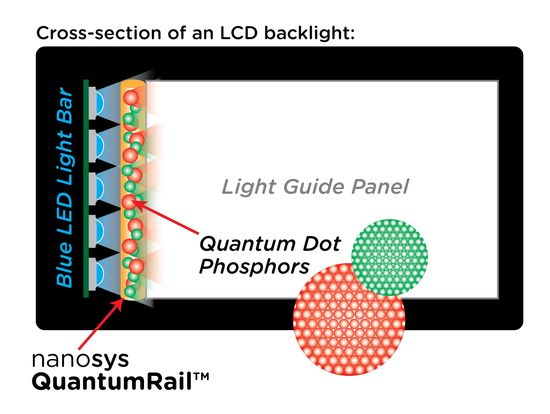 Then, the unabsorbed part of blue combines with the re-emitted greens and reds to create an almost perfect white. Today, QDEF is manufactured by Nanosys, an American nanotechnology company founded in 2001 and based in Milpitas, California. Many companies have developed their own QD-based technologies, including Samsung QLED, Sony Triluminos, LG NanoCell, and Hisense ULED.
Simultaneously with color enhancement through QD, the developers have radically increased the contrast of LCD panels using Local Dimming technology.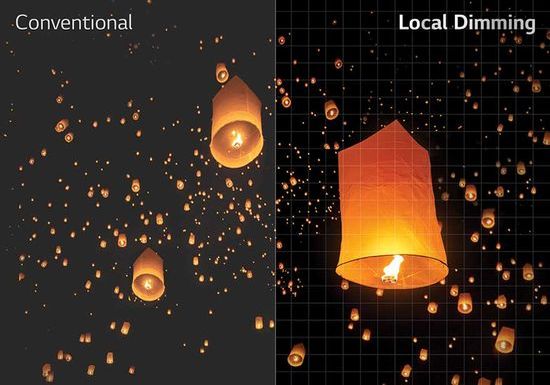 It's based on controlling the backlight intensity for individual frame areas depending on their content. To do this, the backlight LEDs array is divided into separate local backlight zones. Of course, control accuracy depends on their number. In turn, it's limited by the physical dimensions of traditional LEDs, which can reach several mm. Of course, increasing the number of zones by using a huge number of miniature LEDs seems like an obvious solution. But due to overheating, they can only work with a small current, providing low brightness. In addition, this task requires high processor performance and efficient algorithms. Otherwise, playback with active local dimming will be accompanied by the visualization of the borders between backlight zones, freezing, etc, which is manifested in some budget models.
TCL miniLED backlight
A few years ago, TCL focused on solving these problems. From 2018 to 2021 the Chinese giant developed and implemented some generations of this technology, including:
– Contrast Control Zones (2018, 6-Series Roku, 120 zones for the 65″ version);
– Quantum Contrast technology (2019, 8-Series Roku, over 25,000 mini LEDs up to 200 microns are grouped into around 1,000 dimming zones);
– anonced Vidrian 'Glass on LED' technology (2020, LEDs directly soldered into a glass substrate).
This TCL's epochal march logically ended last year on CES 2021 when TCL, Samsung and LG unveiled own versions of mini LED backlight:
– TCL OD-Zero (LEDs thickness is 151 microns).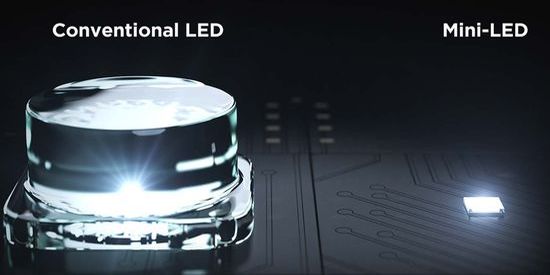 – Samsung Neo series;
– LG QNED series.
Curiously, Samsung and LG introduced their miniLED TVs last spring, but TCL only announced the fantastic X12 8K OD-Zero Starlight Smart Screen and C12. In the second half of the year, TCL introduced the great C825 in Europe, but it did not become a sensation. By this time, Samsung Neo QN90A 4K was already very popular, becoming one of the brightest and most contrasting LED TVs of 2021. Building on its success, the South Korean giant introduced this year Samsung Neo QN90B and QN95B with improved Neural Quantum Processor 4K.
With a slight lag behind the South Korean competitor, TCL has unveiled the C93 4K series with OD 5 version of miniLED backlight (distance between the backlight and LCD display is only 5mm).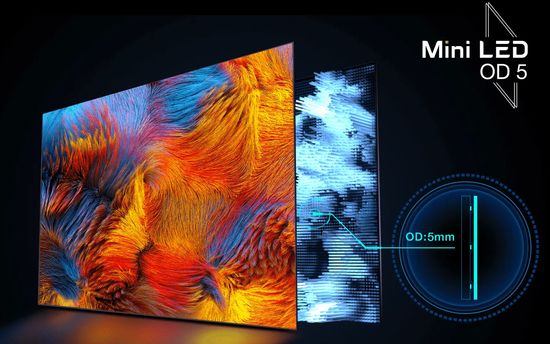 According to the company, OD5 uses a round absolutely identical LEDs instead of the conventional square one, which reduces blooming and increases light peaks. As a result, images are displayed more smoothly, an uniformity is almost ideal, and the borders between backlight zones are invisible.
TCL 'C' series 2022
The company promises to launch their sales in the UK in the second half of 2022. But the date for the US market is still unknown.
Volatility makes price estimation difficult, but at a mid-May exchange rate of €1 = $1.04, launch price for the 65-inch C93 was € 1,900 / € 1,614 (15% discount during TCL Sweet Home Days). The 55-inch C83 was offered for € 1,104 with a discount.
'C' series includes C93K, C83K, C73K and C63K. Some listed prices:
– TCL C935 – 75"@€ 2,800, 65"@€ 1,900;
– -'- C835 – 75"@€ 2,300, 65"@€ 1,500, 55"@€ 1,300;
– -'- C735 – 98"@€ 7,000.
By comparison, the 65-inch Samsung QN90B in America is priced at $ 2,400, while the price of flagship QN95B reaches $ 3,300. Given their same class (QLED 4K LCD panel with miniLED backlight), the difference is very impressive. As a result, interest in TCL C series 2022 is very high.
The new series uses the improved miniLED OD5 backlight. According to the company, its list of improvements includes:
– 16-bit "ultra-precise" light control;
– circular shape of the LED instead of square (less jagged edges);
– a new direct drive system for the backlight (increased responsiveness);
– greater uniformity across the whole panel;
– 'demura' feature (increasing color and light consistency across the image).
The OD5 uses up to 12,000 LEDs, which are grouped into dimming zones with separate control. Depending on the screen size, their number can reach 2000. In particular, 75-inch version will use 1,920 dimming zones, while the 65-inch model will have 1,080.
Overall, the contrast with OD5 backlight is really impressive. In fact, it's not inferior to OLED panels.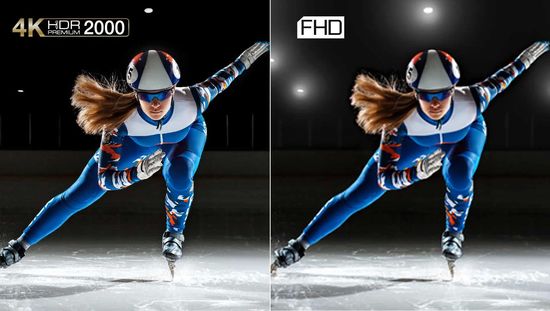 TCL C93K
TCL C93K provides a 144Hz refresh rate and a Game Master Mode with low latency and and optimized picture quality in games.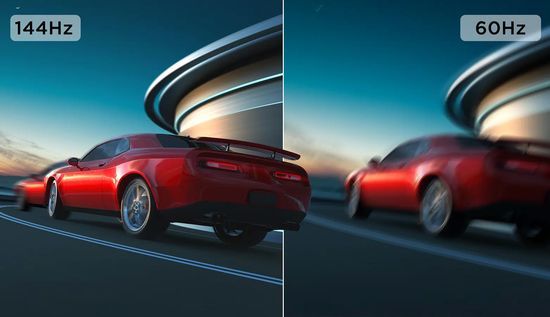 Of course, Game Master Pro settings, HDMI 2.1, VRR (variable refresh rate) and ALLM (auto low latency mode) are also available.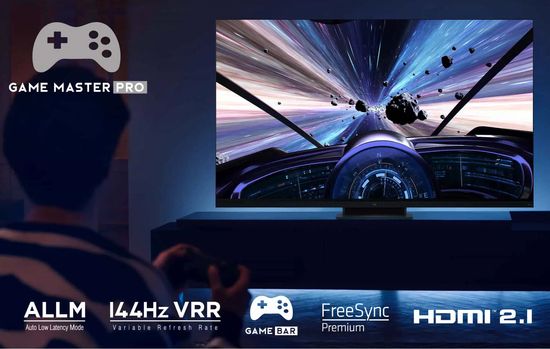 65- and 75-inches TVs have a bezel-less panel.
The flagship offers almost all modern premium options.
As known, today streaming services offer several HDR formats, including, for example, Dolby Vision on Netflix and Disney+, or HDR 10+ on Amazon Prime Video. The C93K supports Multi HDR format (HDR10+, Dolby Vision, etc.), maximizing the available 4K HDR content.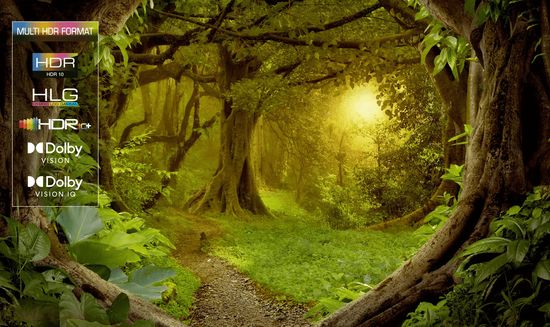 Moreover, HDR Dolby Vision IQ optimizes the picture quality depending on the ambient light.
Of course, Google TV is one of the main bonuses of this series.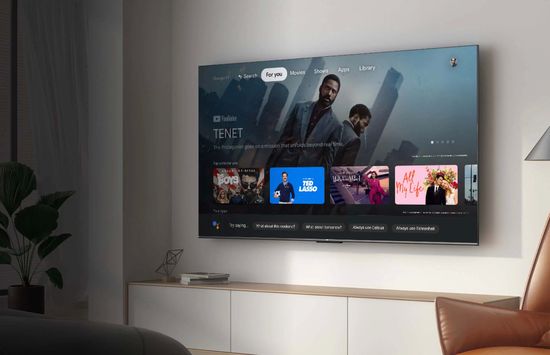 It gives you access to all current SVoD (Subscription Video on Demand) apps, including Netflix and Disney+, and is compatible with Chromecast and AirPlay 2 to cast content from your Android or iOS smartphone. Built-in Google Assistant and support of Amazon Alexa provide the hands-free TV control.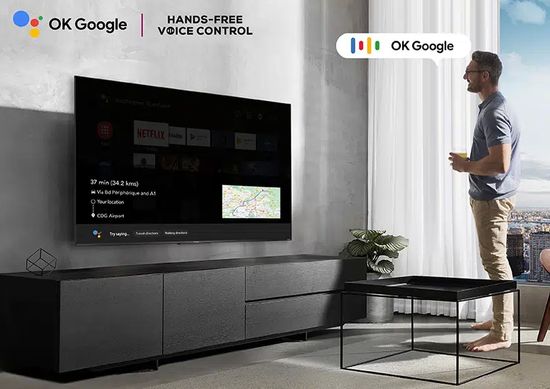 With an optional camera, Google Duo provides video calls.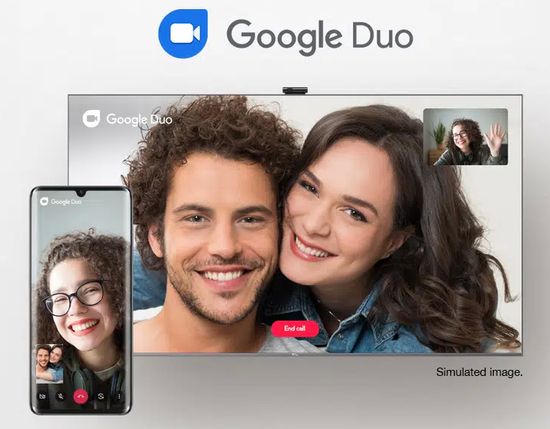 2.1.2 Onkyo sound system with Dolby Atmos support is another significant bonus.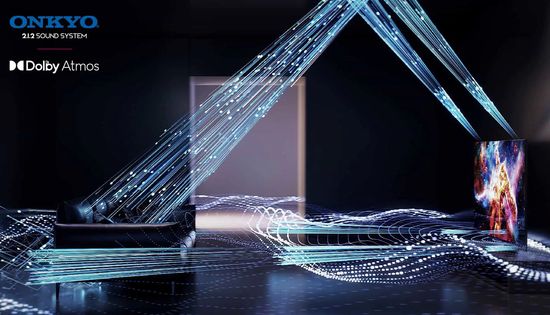 It has front-firing speakers, subwoofer and two vertical speakers, providing high quality immersive audio without an external soundbar.
Other series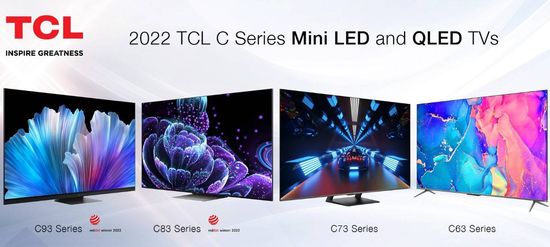 Unlike the flagship, the TCL C83K is less bright, uses fewer dimming zones and an Onky configuration with fewer speakers. The peak brightness of the C93K reaches 2,000 nits, and the C83K only delivers 1,000 nits. However, it's even redundant for displaying HDR content. Other specs are identical. What's more, the C83K range includes a 55-inch model.
Except for the lack of a miniLED backlight, the functionality and specs of the TCL C73K are identical to C83K. In addition, it includes 43-, 50-, 55-, 65-, 75-, 85- and even 98-inch models.
'Budget' TCL C63K has 4K QLED panel with a 50Hz refresh rate with HDR Pro and Games Master Mode. Unfortunately, it does not offer Google TV. This series includes 43-, 50-, 55-, 65- and 75-inches TVs.
Conclusion
Of course, the final assessment of image quality will be possible closer to the autumn after testing. But the analysis of the specs shows great value for money, which should provide excellent marketing prospects for TCL 'C' series 2022. Of course, Samsung Neo QN90B and QN95B miniLED QLED 4K with improved Neural Quantum Processor is great too. But their cost is significantly higher than the estimated prices of the new TCL TVs.
Indeed, the 65-inch Samsung QN90B costs in America $ 2,400 vs € 1,900 for the 65-inch TCL C935K (€1 ~ $1.04). Of course, the course may change or TCL may adjust prices for America, but today the Chinese flagship is significantly cheaper than its South Korean competitor. Moreover, the price of the flagship Samsung Neo QLED QN95B reaches $3,300, which is almost twice the price of the TCL flagship.
However, exchange rate fluctuations and lower launch prices can significantly change the situation.
This video introduces TCL C935K with improved miniLED OD5 backlight.