Viomi Technology was founded in May 2013 to develop smart and IoT devices. The Viomi name combines "Vi" from the Latin "vitae – life", and "Omi" from the Latin "omega", which symbolizes "full, great, infinite." Later, in May 2014, Chinese giant Xiaomi created Yunmi sub-brand for development of smart filters. Today Yunmi is part of the famous Xiaomi Ecosystem.
In the summer of 2016, Yunmi acquired Viomi and began to promote its own Viomi line of various products without the Mi logo. Today it includes smart refrigerators, smart washers, smart kitchen hoods, etc. All modern Viomi devices are integrated into a single system and support control through an app on a smartphone.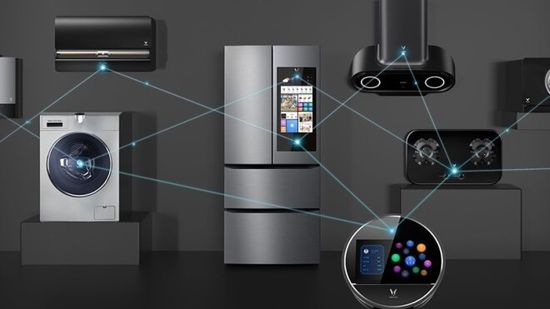 Robot vacuums are one of the main niches of the company. In 2016, Viomi introduced the legendary Xiaomi Mi Robot Vacuum Cleaner with a profile of only 3.78 inches and mop function. Excellent value for money and unprecedented go-anywhere ability due to low profile have made the model hugely popular.
Today the company manufactures several series of robots, including the Roborock (S5, S6 and S5 max) and Viomi V (V2, V2 Pro and V3). Moreover, the Roborock S6, with its improved lidar, has become a sensation in 2019. Of course, this huge success of several models ensured the popularity of the new brand, allowing the company to become one of the leaders in this market segment.
Viomi V2 Pro
In 2018, the company introduced the Viomi V2 (V-RVCLM21B).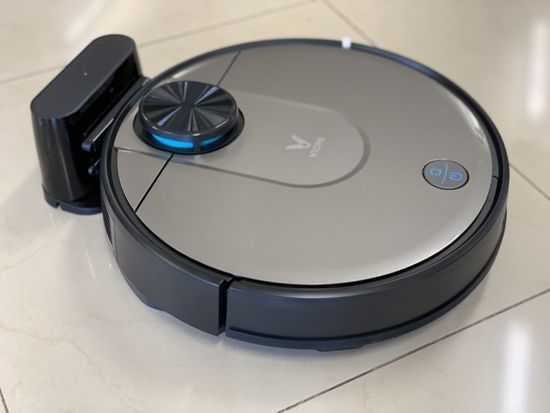 The built-in laser rangefinder or lidar (Light Detection and Ranging) has become its main feature.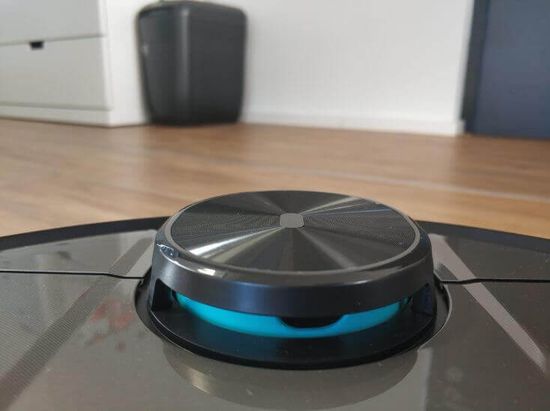 Its operation principle is similar to the sonar. The lidar emits light pulses in all directions, receives reflected pulses, determines the emission / reception time and calculates the distance to objects that have reflected the signal.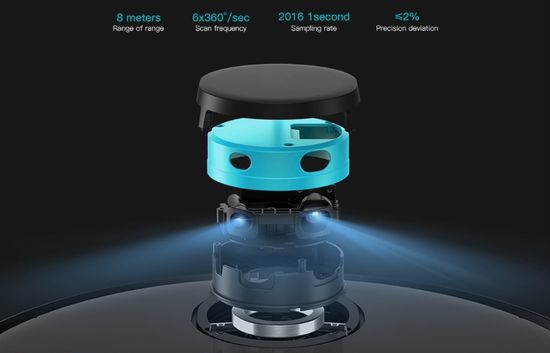 During operation, the laser rangefinder rotates horizontally, providing a 360-degree view of the room. In addition, the device uses lidar data to find the charging base, generate a room map and calculate the optimal route, eliminating duplicate cleaning. Today LIDAR and SLAM technologies provide the most efficient navigation of robotic vacuums.
Despite the popularity of this model, in 2019 the company introduced its improved Viomi V2 Pro version.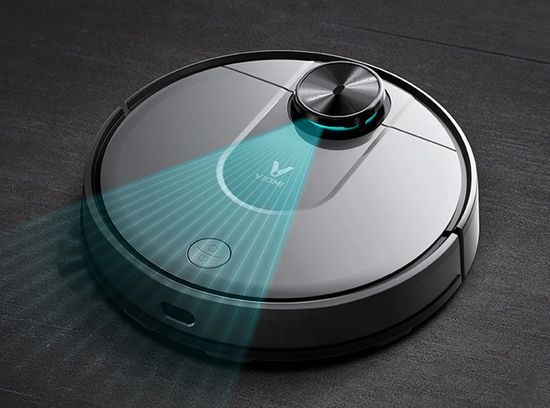 Combined 2-in-1 container for dry waste and water and new mixed cleaning mode are its main differences. In particular, the V2 uses a separate water tank for water and a dust collector. Accordingly, if you want to switch over cleaning mode, you will need to replace water tank with dust collector or vice versa. V2 Pro with combined container supports multiple cleaning modes, including mixed cleaning. Of course, this shortens the overall operating time.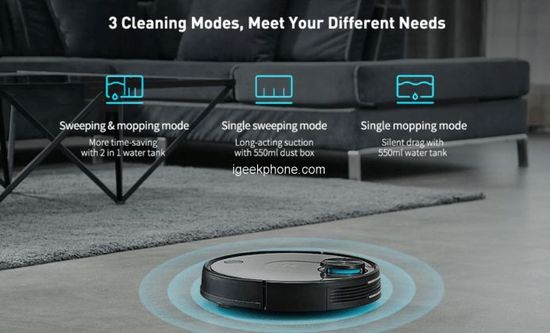 The combined 2-in-1 container includes a compartment with a washable HEPA filter for collecting and storing solid debris and a compartment for water.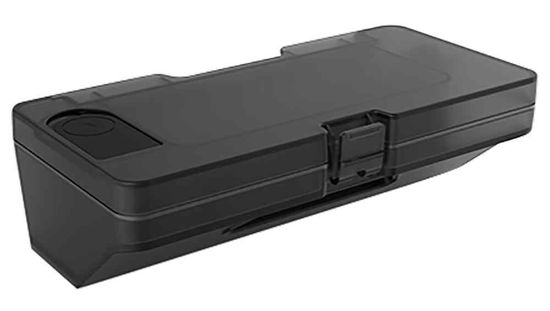 The robot's suction power reaches 2100 kPa (approx. 30 AW), which is enough for cleaning carpets with short and even medium pile. Of course, high-quality cleaning of long-pile carpets requires more power. Today LG CordZero R9 leads the way with up to 120 AW suction power. But its cost is much higher.
A smartphone app creates a cleaning map instead of traditional zoning based on virtual walls or magnetic tape usage.
Viomi V3
This year the company has introduced another model of the V series. According to many experts, Viomi V3 really claims to be the best model of 2020 in this price segment.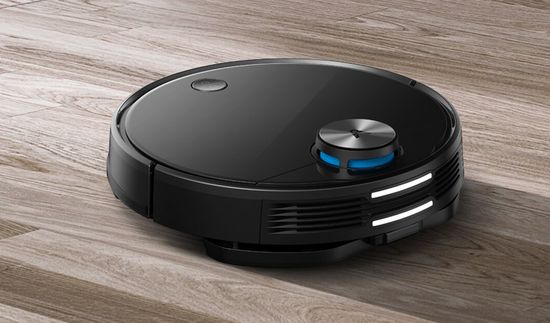 The list of its pros includes:
– suction power increased to 2600 kPa;
– 4900 mAh battery increases operation time up to 170 minutes, providing cleaning up to 2700 ft² (250 m²);
– Virus Killer System.
– efficient LIDAR + SLAM navigation;
– three containers.
Package includes three containers for different cleaning modes.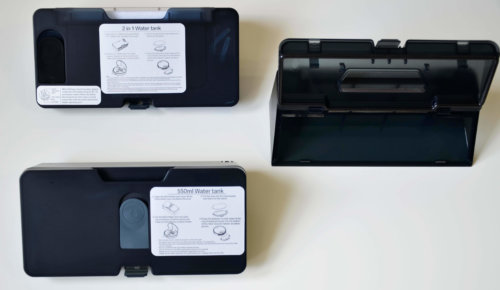 The water container holds 550 ml. It provides operation in mop mode on 1076 ft² (100 m²). In this mode, ten valves supply water to the fiber. The second container is designed to combine vacuum / mop modes. It includes a 300-ml dust container and a 200-ml water tank. The third 550-ml container is for dry waste only. Thus, the vacuum cleaner has a suitable container for each of the cleaning modes.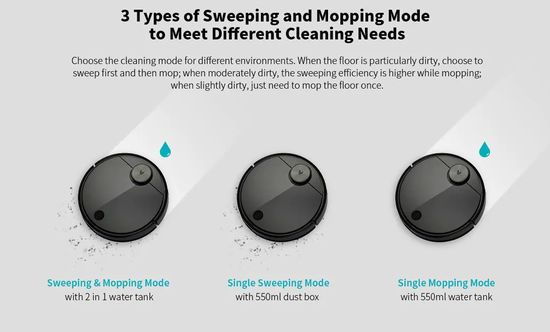 In addition, vacuum mode offers 4 levels of suction power, and mop mode offers 3 levels of fiber wetting.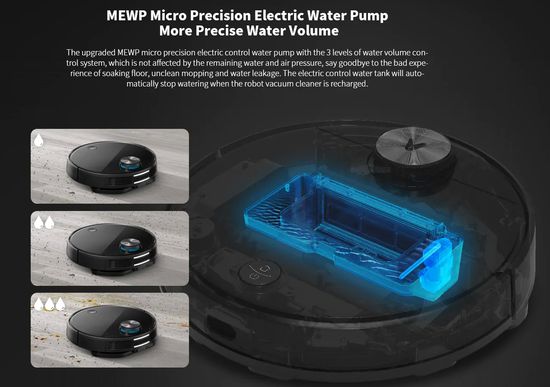 Some experts call it the smartest robot vacuum cleaner of 2020. The settings in the app include:
– room map of the last cleaning cycle;
– zoning, which supports combining several rooms or dividing a room into zones;
– edge cleaning function offers an additional passage for a more thorough cleaning;
– wet cleaning settings, including S-shaped (normal) or U-shaped (thorough).
– water supply and suction power adjustments.
Of course, the robot also supports cleaning schedules, volume adjusting, monitoring filter status, calibrating sensors and many other advanced options.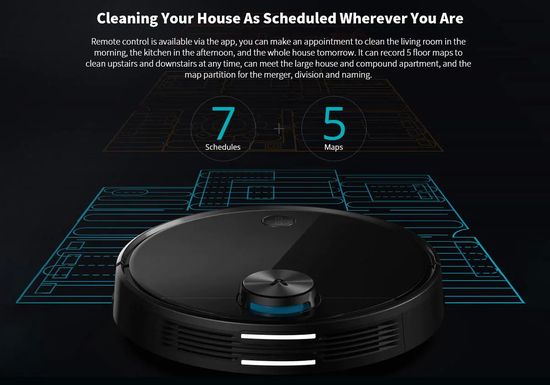 Viomi V2 Pro vs Viomi V3
Today the price difference is slightly over $ 100 ($ 370 vs $ 490).
Of course, the suction power is one of the main differences. The difference reaches more than 20% ( 2600 kPa vs 2100 kPa). On the other hand, even 2100 kPa is superfluous for cleaning hard floors. But this is a knockout punch when cleaning carpets.
The upgraded navigation algorithm includes Y-mopping and AI Dynamic Path. According to the company, the increased efficiency reaches 30%.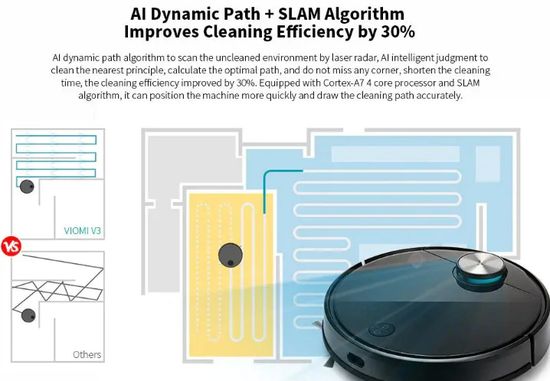 A significant increase of battery life supports this claim.
As a result, the increased battery capacity and improved efficiency of the vacuum cleaner provide increase in cleaning area by about 70% (2700 ft² or 250 m² vs 1600 ft² or 150 m²).
Of course, additional protection with the new Virus Killer System is also a significant benefit of the new model. According to the developers, it uses additional copper-silver sterilization material, increasing sterilization efficiency up to 99.99%. This technology has long been successfully used for disinfection of water in water systems and pools. Moreover, the Viomi V3 uses 5 to 10 pieces of disposable disinfection mop.
Conclusion
In fact, the V Series covers all price segments. Of course, Viomi V3 with longer battery life, larger cleaning area and increased suction power up to 2600 kPa is perfect for large enough houses, especially if they have carpets. Viomi V2 will be a good choice for a small bachelor's apartment without long pile carpets and shaggy pets. But given the current situation, the Virus Killer System could be a decisive argument for many consumers in favor of the V3. Probably $100 is an adequate price for extra health protection.
Video shows Xiaomi Viomi V3, which many consider smartest robot vacuum of 2020.