The digital revolution gave a powerful impetus to rapid development in almost all segments of consumer electronics. Of course, robotics has become one of the main directions. Robot vacuums illustrate this trend perfectly. In just a decade, these devices have evolved from an expensive exotic pet entertainment toy to high performance modern models at an affordable price that provide almost completely automated cleaning. For example, the latest iRobot Roomba vacuums with auto-emptying docking station even support self-emptying the dumpster. In addition, the market offers a huge number of great budget and mid-budget models, including the super popular Anker Eufy robot vacuums, Xiaomi Viomi series, etc.
But the progress in the quadcopter segment is even more impressive. In recent years, powerful and reliable BLDC (Brushless Direct Current) motors, great 4K drone cameras, high performance drone antennas, and new intelligent flight modes have radically expanded their capabilities.
Probably, FPV technology rightfully claims to be one of the main reasons for the unprecedented rise in popularity of drones. It turned the quadcopter from an expensive hobby into exelent and affordable entertainment. As known, first-person view (FPV) provides control of a radio-controlled UAV from the pilot's point of view. In this case, the onboard transmitter transfers data from the onboard camera wirelessly to FPV goggles or a video monitor in real time. The thrill of a very realistic flight simulator has allowed many to fulfill their childhood dreams of conquering the skies.
Almost all modern drones support FPV technology, which requires FPV goggles, smartphone or tablet. Tilted camera with servo, "head tracking", etc further enhances an illusion of real flight. This article discusses some of the implementation features of this technology.
FPV goggles
The transmitter transmits the signal from the drone to the FPV goggles receiver, which displays the video stream on the built-in LCD screen in real time. FPV technology uses Wi-Fi or analog transmission. WiFi FPV is much simpler, but works with latency and shorter distance. With the exception of DJI models, FPV goggles usually do not support WiFi transmission.
FPV goggles have Compact or Box Goggles design.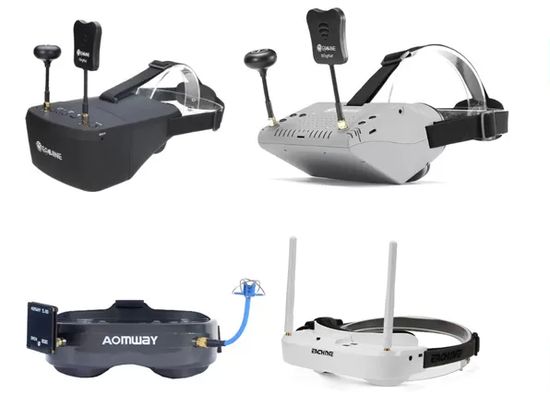 Compact glasses are similar to large sunglasses.
Pros:
– lightweight and comfortable.
Cons:
– high cost;
– no free space for diopter glasses. But some goggles support screen focusing by sliding them forwards and backwards;
– small FOV (field of view).
Box Goggles have a more closed design with a forward protruding front.
Pros:
– low price;
– large FOV increases the immersion effect;
– large screens with great resolution;
– free space for diopter glasses. In addition, many models have holders for lenses with diopters.
Cons:
– heavy and not very comfortable;
– decrease in VR effect due to one screen.
Main differences:
– Box Goggles have one large screen, compact glasses have two separate screens for each eye.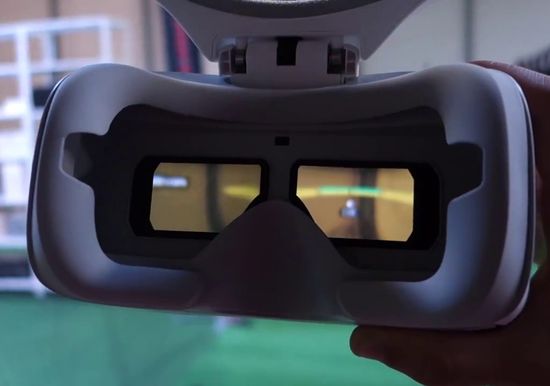 – compact glasses are much lighter, more portable and more convenient;
– the Box Goggles screen provides a much wider viewing angle (110-180°);
– even at the same resolution, compact glasses provide a sharper image due to the smaller screen pixels;
– usually compact glasses use a removable external battery. In addition to the supplied battery, they can use any 7.4V (2S) LiPo battery. The non-removable battery of Box Goggles has a large capacity, which usually reaches 2000mAh with a voltage of 3.7V. Its full charge provides several hours of battery life;
– as a rule, goggles are significantly more expensive.
Main specs
A list of the main specs of FPV goggles includes:
– FOV (field of view) directly affects the image size. The FOV of compact FPV goggles ranges from 25° to 45°.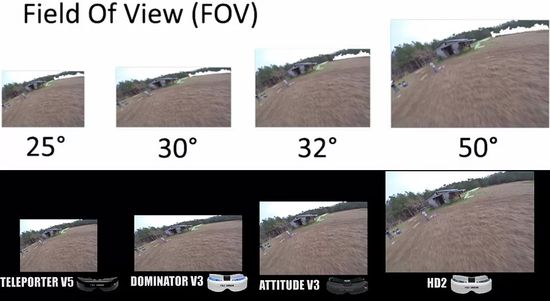 Box Goggles provides 110° and higher horizontal / vertical;
– resolution directly affects image quality.
Basically, modern models provide:
– QVGA — 320 х 240;
– VGA — 640 х 480;
– SVGA — 800 х 600, 900 х 600;
– FWVGA — 854 х 480.
But the resolution of the high end DJI FPV goggles already reaches 1440 × 810 at Aspect Ratio of 16: 9;
– Aspect Ratio in modern models is 4: 3 or a 16: 9 widescreen format. As known, 4: 3 is generated by chopping off the sides of a 16: 9 image. This choice depends on subjective preference. 4: 3 has a large vertical, but 16: 9 is easier to view;
– Inter-Pupillary Distance (IPD) is the individual distance between the center of your eyes. Some models use IPD sliders to move screens for individual setting.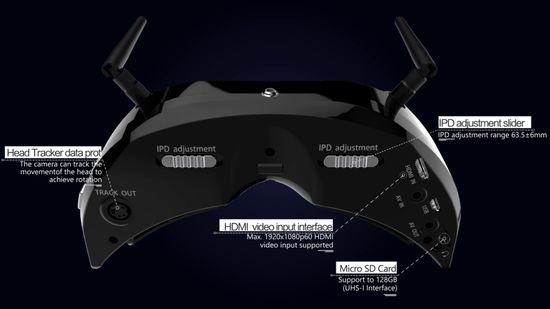 Key features
Modern models have a built-in receiver or use a receiver additional module. The built-in receivers are inexpensive but only basic functionality and cannot be further improved. The external module is inserted into a special slot.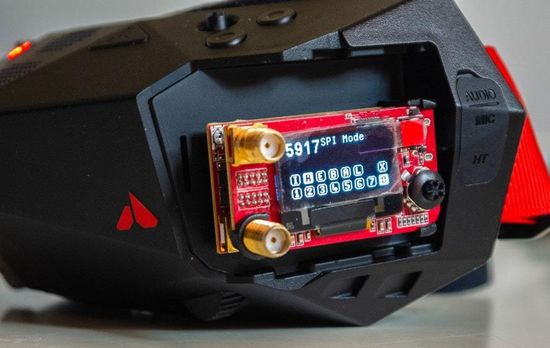 It can have higher power and different frequencies, such as 900mHz, 1.3GHz, 2.4GHz or 5.8GHz.
More expensive models use receivers with multiple setups and spectrum analyzers. The diversity setups provide the best possible range selection.
Modern Box Goggles often use up to 4 antennas to improve signal quality.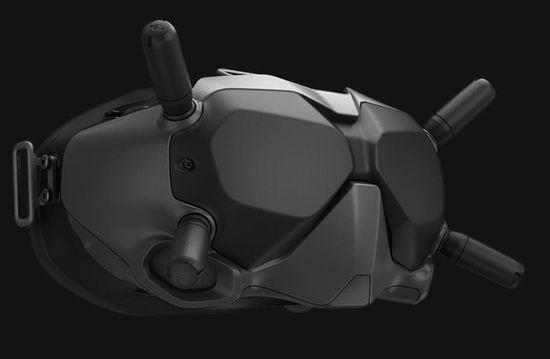 Video Receiver Diversity function use two receivers running separate antennas.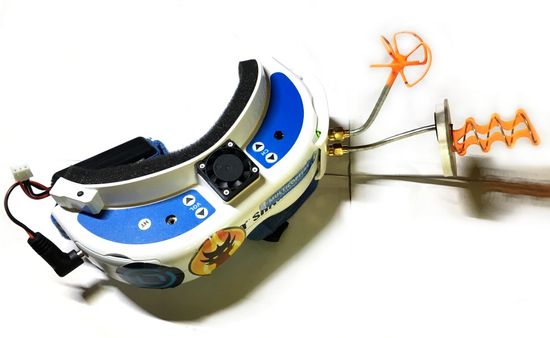 The software compares the two video signals and automatically switches to the strongest, providing the best performance.
Built-in DVR (Digital Video Recorder) takes analogue video input and конвертирует it to a digital for viewing on the PC or upload online. In addition, viewing it, for example, radically simplifies the search for a crashed drone. The video is stored on a MicroSD card.
HDMI input provides the use of goggles for games or connect a computer monitor as an additional display.
The build-in Head Tracker uses an accelerometer and gyroscope to control head rotation. This information is sent to the remote and further to the drone, turning a gimbal system with camera when turning the head. In fact, it sets the flight direction instead of remote control.
3D mode supports 3D video. Many glasses have a standard headphone jack. Built-in fan prevents fogging of screens and lenses.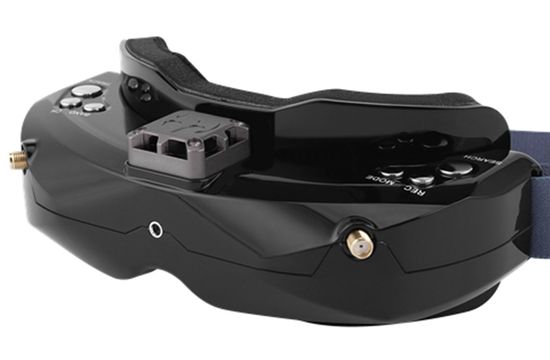 Conclusion
Fierce competition between manufacturers have transformed drones from an expensive hobby into great and affordable entertainment in just a few years. Modern market already offers good budget and mid-budget models up to $ 100 and up, including Snaptain drones from Shenzhen VanTop Technology & Innovation, Holy Stone drones, DeeRC drones, etc. The Chinese DJI Technology Co (Dajiang Innovation Technology Co) continues to dominate the premium segment, offering DJI Mavic Mini ($ 400), Mavic Zoom ($ 1,350), DJI Mavic Air 2 ($ 800), and DJI Mavic 2 Pro ($ 1,500).
Simultaneously, the drone accessories are also rapidly improving. First of all, this list includes devices for displaying FPV video content and remote controls. Of course, smartphones or tablets are the simplest and cheapest solution. The FPV screen is a small display with a visor.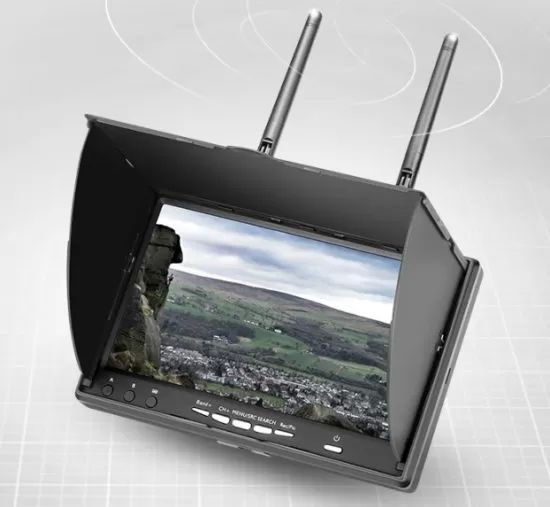 But they are drastically inferior to FPV goggles in terms of virtual immersion. In addition, in recent years, competition has significantly brought down their price. Therefore, today the drone owner has a huge selection, ranging from budget FPV goggles under $ 100 to high end FPV goggles costing around $ 600. Moreover, the price of the innovative DJI digital FPV system with FPV goggles, FPV camera, FPV VTX with built- in receiver and remote reaches $ 800. However, the incomparable emotions from the flight fully compensate for these costs.
This video offers an overview of several popular FPV goggles of 2020.