Of course, DJI drones from China's SZ DJI Technology Co., Ltd. (Dajiang Innovation Technology Co) does not require the introduction. This company was incorporated in Hong Kong in 2006. In 2010, DJI introduced the first XP3.1 WayPoint model, costing about $ 10,000. It could fly a specified route using satellite navigation and return. Between 2006 and 2013, the company developed the first mass-produced models under $ 800.
In 2013, the company introduced the unprecedentedly successful Phantom flagship. In 2014, DJI sold about 400,000 of this model.
Today it confidently dominates this segment. Some experts draw parallels between company and Apple, calling DJI the "Apple among drones." The foldable Mavic 2 Pro has been DJI's flagship for several years now.
This model has been designed for high quality professional shooting in hard-to-reach places under extreme conditions. As known, the Mavic series replaced the Phantom line in 2016. But Mavic Pro is significantly smaller and lighter than the Phantom. For the first time, it was able to rotate the camera 90 degrees for portrait photography. Unfortunately, the Mavic 2 Pro does not support this option due to the stiffer gimbal design. However, it has a vertical panorama mode for shooting vertically oriented shots.
DJI Mavic 2 Pro
The model uses an improved camera gimbal system and a variable aperture camera from the legendary Swedish Victor Hasselblad AB with 20MP 1-inch CMOS-sensor.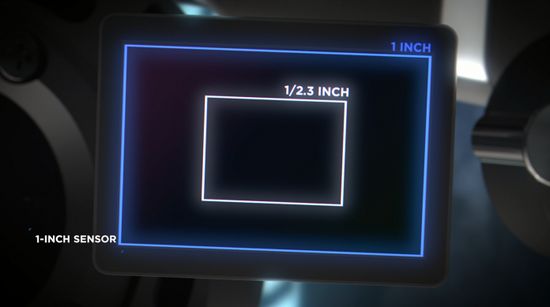 Main specs:
– Max Range: 8km / 5mi;
– Max Speed: 72kph / 44.7mph;
– Video Resolution: 4K@30fps;
– Battery life: 31 minutes (3850mAh);
– EFL (equivalent focal length): 28mm;
– Field of View: 77˚;
– 1-inch CMOS-sensor;
– 10-bit HDR video;
– 10-bit Dlog-M color profile;
– Adjustable aperture f 2.8/f 11;
– Electronic shutter: 8-1/8000 sec;
– support for 10-bit Dlog-M and HDR video (allowing post-processing);
– 3-axis gimbal.
The quadcopter supports video recording up to 4K and with a bit rate of 100 Mbps. Dlog-M 10-bit color profile supports over 1 billion colors. In comparison, the Mavic Pro's camera only provides 16 million. Unfortunately, the Dlog-M feature is only available on the Mavic 2 Pro.
The drone is controlled by a remote controller or via the DJI GO4 app from a smartphone. The innovative OcuSync 2.0 communication technology provides Full-HD video transmission over a distance of up to 8 kilometers.
Of course, the innovative L1D-20c camera with a 20MP 1-inch CMOS- sensor is the main improvement for the drone.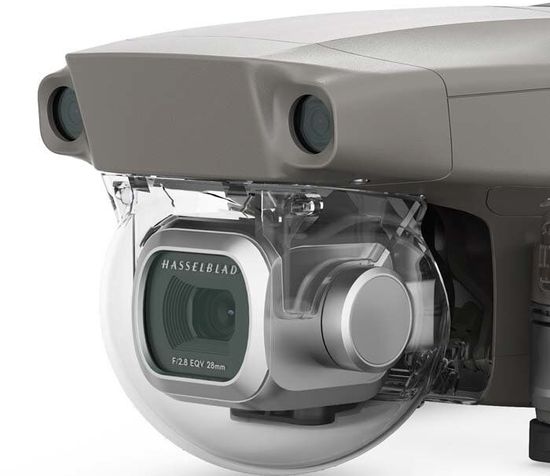 High resolution provides excellent picture quality.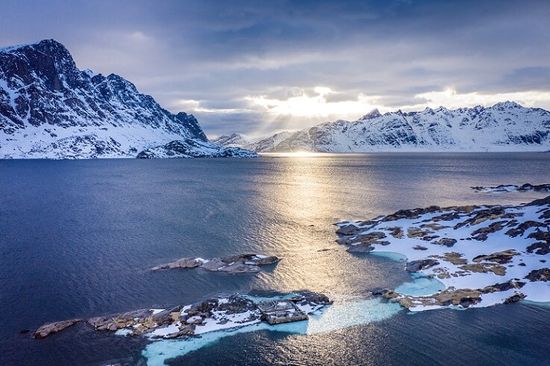 By comparison, camera of Mavic only uses a 12MP 1 / 2.3-inch sensor. Of course, the new sensor significantly expands color performance and improves quality in low light. As a result, the ISO (light sensitivity) has expanded from 3200 to 12800.
Unfortunately, today the price of the drone is over $ 2,000.
Mavic 2 Pro vs Mavic Pro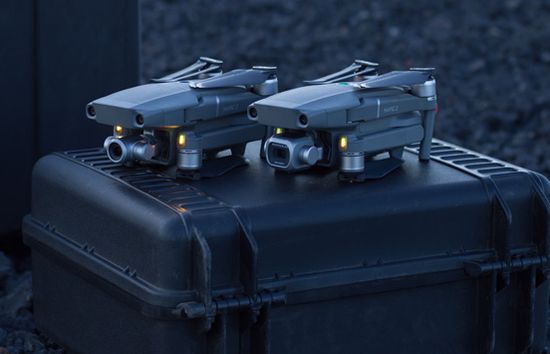 The list of improvements includes:
– improved ActiveTrack 2.0 system to recognize and hold an object in the frame.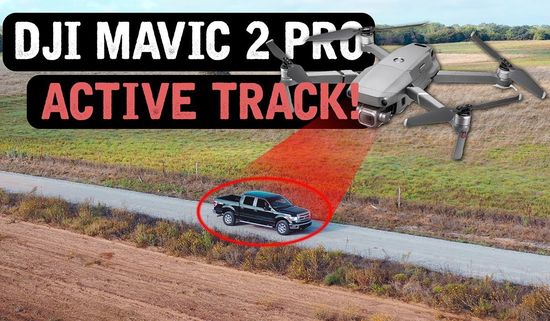 – improved design reduced the head drag of the Mavic 2 Pro by 19% vs the Mavic Pro;
– the flight duration has increased from 27 to 31 minutes due to a decrease in power consumption and an increase in battery capacity up to 3850mAh;
– maximum flight speed increased from 65 kph (40 mph) to 72 kph (45 mph) in Sport mode due to an increase in rotors power;
– reduced noise level during the flight;
– increased safety due to APAS (Advanced Pilot Assistance System).
This system provides control and avoiding obstacles in all directions.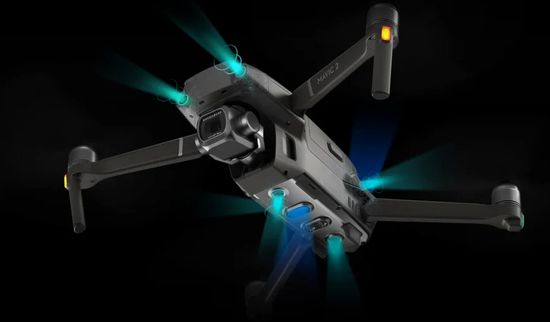 At the same time, the right and left sensors work only in the Beginner modes (automatic limitation of altitude and flight speed and the mandatory use of all flight sensors) and Tripod (low flight speed up to 5 kph with high stability);
– the improved OcuSync 2.0 system transmits video in 1080p quality up to 8 kilometers (about 5 mi), increasing the flight range by 1km;
– the improved HDR modes provide more gradation and higher dynamic range.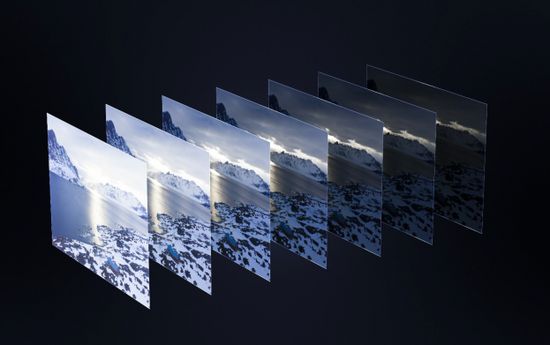 ActiveTrack 2.0 and OcuSync 2.0
The improved ActiveTrack 2.0 system uses the main camera to collect 2D data and the front-facing optical system to generate a 3D map to recognize and hold an object in the frame.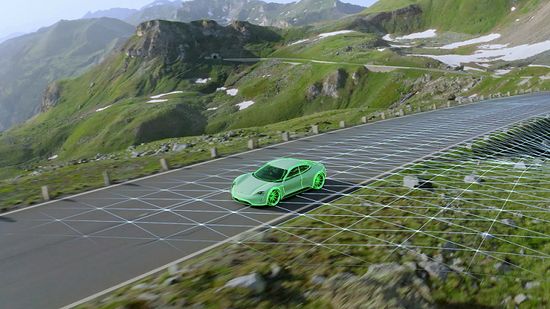 It supports three sub-modes, including Trace, Profile and Spotlight. Trace mode keeps track of the selected object. Profile is intended for shooting from the side when the drone moves along a trajectory parallel to the object. Spotlight provides shooting from one point or is manually controlled.
Moreover, ActiveTrack 2.0 uses a special algorithm for predicting the trajectory of an object. It regains control even in the case of a short-term absence of object visualization, for example, when a car enters a tunnel.
In addition, the high speed allows the drone to track fast-moving objects at speeds up to 72kph (44.7mph).
Latest Mavic Air 2 is already using ActiveTrack 3.0.
The improved OcuSync 2.0 system transmits video in 1080p quality up to 8 kilometers (about 5 mi), increasing the flight range by 1km. In addition, the Mavic 2 Pro supports automatic switching between 2.4 GHz and 5.8 GHz, enhancing the anti-interference capabilities of pilot.
What's more, the model supports 01.04.0500 and above versions of DJI Goggles and 01.00.0600 and above DJI Goggles RE versions. Unlike the DJI Goggles, which only support 2.4 GHz, the DJI Goggles RE can operate at 2.4 GHz or 5.8 GHz.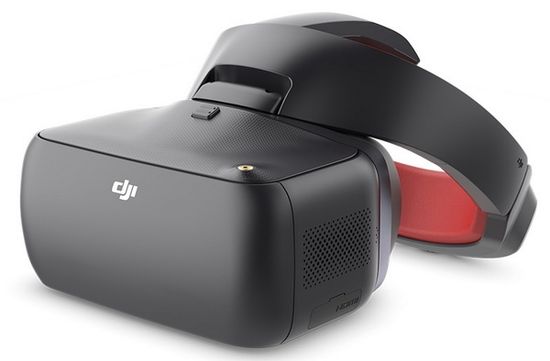 In fact, OccuSync 2.0 technology with DJI Goggles RE makes the Mavic 2 Pro the best FPV drone.
Hasselblad Natural Color Solution (HNCS) technology
In addition, the Mavic 2 Pro uses the innovative Hasselblad Natural Color Solution (HNCS) technology. This technology was developed to ensure maximum color accuracy with efficient color control algorithms.
As known, the list of traditional tools for solving this problem includes:
– pixel size and sensitivity (dynamic range);
– number of bits per color channel at the A / D conversion;
– color profile for the resulting image.
To some extent, HNCS algorithms automate and optimize the selection of color presets. Unlike most DSLR-sensors, 16 bit color depth provides smoother tonal transitions directly from the camera.
A one-profile solution radically simplifies the selection of the optimal color temperature. For this technology, the company has developed a new color look-up-table (LUT), which displays the image after entering a corrected color balance.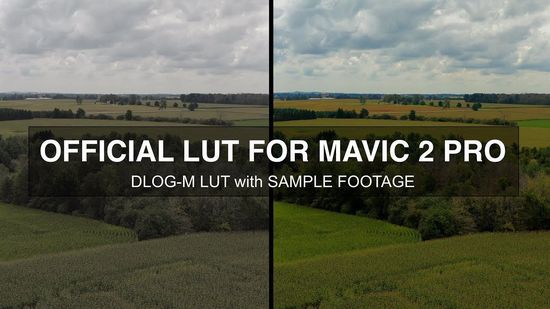 Taking into account the CMOS sensitivity and filter characteristics, the company has developed the Hasselblad RGB profile. Moreover, extended L*RGB profile supports extended color space using LAB color data.
As known, using the different profiles for different objects is a traditional tool for improving color accuracy. For example, one profile is optimal for display of skin tones, the other is for perfect display of plants, etc. But this method sometimes creates problems when choosing a profile. For example, shooting a person in a meadow near a lake requires several profiles. For this purpose, developers usually offer a generic profile. But of course this is always a compromise. HNCS technology uses an improved and more efficient universal profile.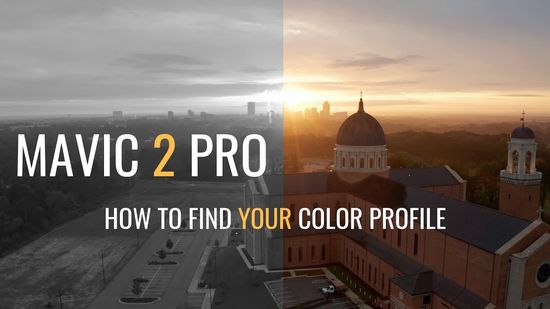 In addition, the technology offers Hasselblad RGB input profile in the Phocus imaging software. In fact, it's an improved version of the traditional "film curve" technique that optimizes contrast at the end of color handling.
Flight modes
The quadcopter supports multiple flight modes and a huge number of intelligent functions. The flight modes include Sport (S) for high speed shooting, Positioning (P) and Tripod (T) for cinematic shooting at minimum speed. Their switching is located on the side panel of the controller.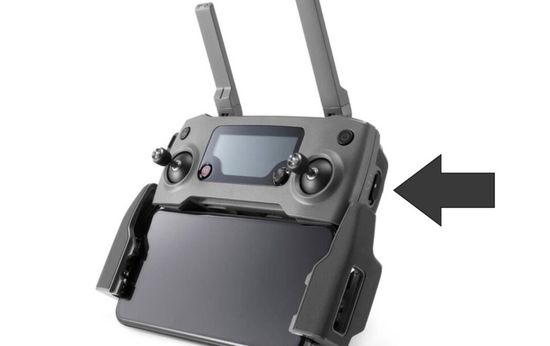 In addition, their switching is available from the app.
In T-Mode, a low flight speed of around 1 m / sec provides a very stable platform for filming, which is especially important when flying close to an object. In addition, GPS signals and vision sensors further simplify precise drone positioning. But this mode is limited in flight speed and altitude change.
In S-Mode both sticks are very responsive, but all vision systems and sensors are disabled. The quadcopter only uses GPS for positioning. The mode provides acceleration to maximum 45 mph, but stopping distancey also increases.
P-Mode is the standard mode using all of the available GPS signals and vision systems to navigate, avoid obstacles, stabilize, record the Return To Home point, and support the intelligent options. Operation in this mode is accompanied by periodic on-screen notifications, including:
– GPS mode (positioning using GPS);
– opti mode (optical positioning);
– atti mode (barometer mode with only altitude control).
ATTI mode is activated when interferences, GPS signal is lost, or disabled Vision Positioning Systems. In fact, ATTI is full manual mode.
Intelligent modes include Timelapse, Hyperlapse, Quickshot Active Track, Point of Interest, TapFly, Cinematic, etc. For shooting stationary objects, the drone can use single or burst shooting, HDR, AEB (Auto Exposure Bracketing – multiple shots with different exposures), HyperLight (night mode), and Pano (several panoramic shooting options).
The Hyperlapse app is designed for shooting accelerated video with stabilization. In fact, Hyperlapse provides shooting at a certain interval and generates video from these frames. The interval between frames and the video duration are user-configurable. Hyperlapse operates in four modes including Free, Circle, Course Lock, and Waypoint.
Free-mode supports shooting from a single point or while the drone is moving. Circle mode is designed for shooting while the drone is circling over an object. Course Lock with gimbal tilt control ensures drone flight in a given direction. Waypoint mode is designed for shooting from multiple preset points to obtain different angles. The "In order" option sets the movement from the first point to the last, "Reversed" – vice versa. In addition to the choice of shooting points, Waypoint offers setting the direction and angle of the gimbal with the camera.
TapFly automatically creates a flight path to a given point using Forward, Reverse and Free modes. Forward is designed to fly in the selected direction. In this mode, the pilot controls the gimbal and corrects the course with sticks. Reverse is designed to fly backward from a specified point. Free mode provides flight in a given direction without changing its direction.
Conclusion
The DJI Mavic 2 Pro demonstrates the confident dominance of DJI premium drones. Perhaps more than $ 2,000 price tag is too high for entertainment, but it's quite adequate in the case of professional use. However, the previous DJI Mavic costs around $ 1,000. A two-fold difference in price will seem quite acceptable to many for slightly lower specs.
OcuSync 2.0 communication technology with a 1080p video transmission of up to 8 kilometers (about 5 mi) makes the drone ideal for travel, search, guard, FPV flying, and more.
Innovative Hasselblad Natural Colour Solution (HNCS) technology, huge 20MP 1-inch CMOS-sensor, 10-bit Dlog-M color profile and a host of smart options are ideal for professional high-quality shooting, providing excellent Raw stills and 4K video.
Moreover, advanced APAS ensures flight safety, even for users with no piloting skills.
This video introduces the Mavic 2.