In 2020 DJI has continued to actively expand its lineup with the second generation of its folding series. As a result, the company now offers the Mavic Pro 2, Air 2 and Zoom 2 (Zoom 3 announced later this year). Of course, the previous Mavic Pro, Air and Zoom also continue to compete successfully in the market.
Today's list of the most popular DJI drones includes:
– portable Spark (2017, 16min flight time, 300g, 12MP 1/2.3″ sensor, DJI Go 4 app) – $ 530 for Fly More Combo;
– budget mini Tello (2018, 13min, 80g, 5MP camera, video HD720P@30fps, 17.9 mph max speed, Tello app) – $ 100;
– folding Mavic Air (2018, 21min, 430g, 1/2.3" CMOS, 12MP, video 4K@30 fps, DJI Go 4 app) – $ 800;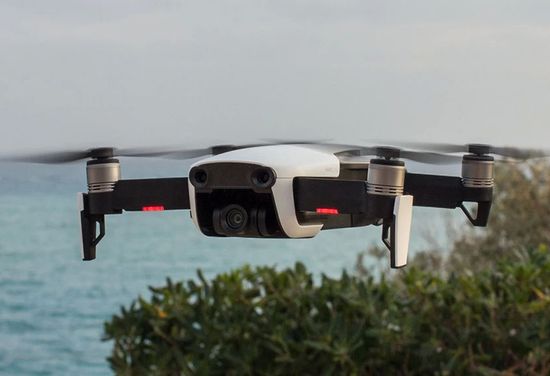 – folding Mavic Pro 2 (2018, 31min, 907g, Hasselblad L1D-20c, 1″ Sensor, 20MP, video 4K, 2.7K, FHD, 44 mph max speed in S-mode, DJI Go 4 app) – $ 1,600;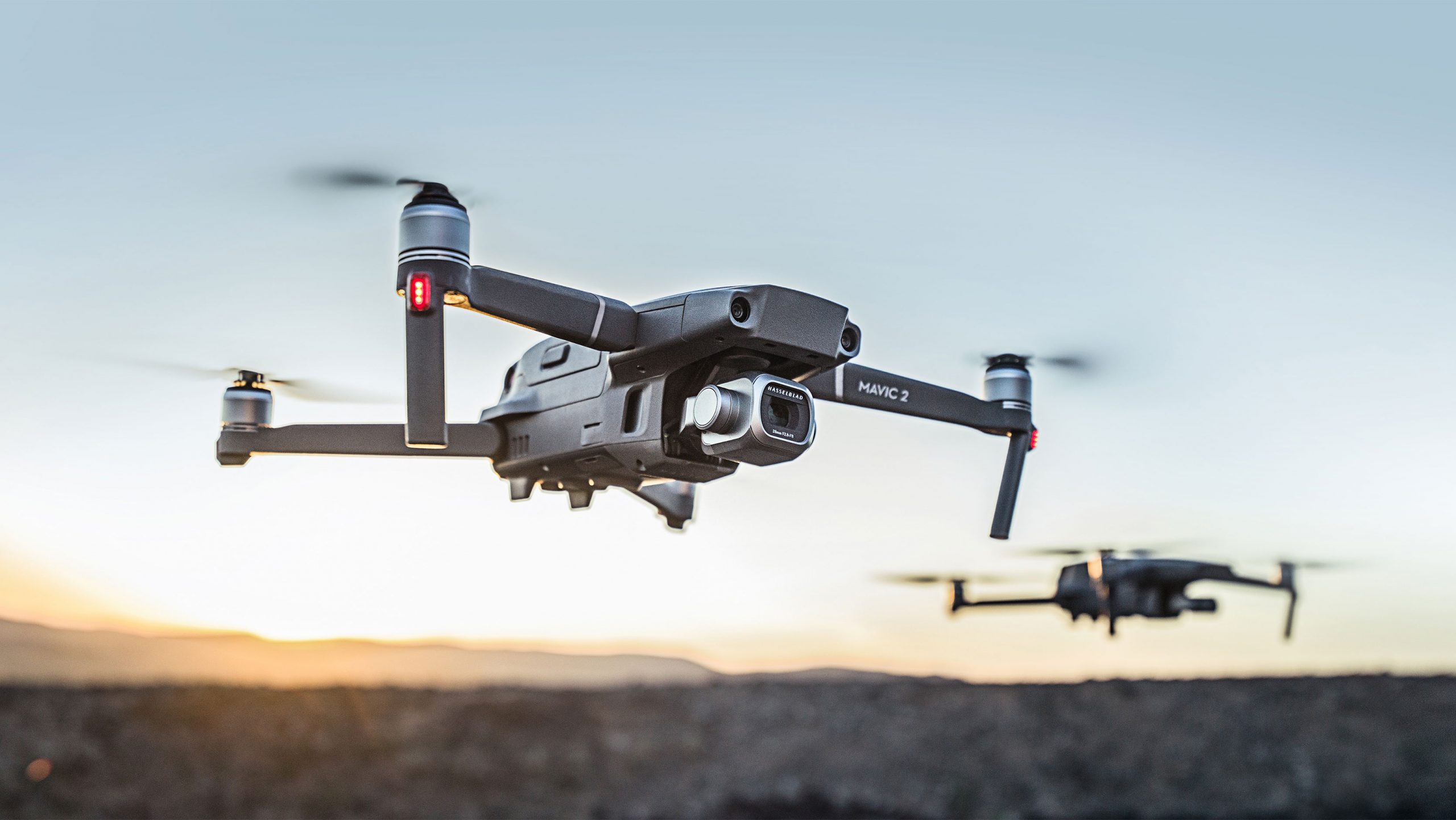 – folding Mavic Zoom 2 (2018, 31min, 905g, 24-48mm Optical Zoom, 1/2.3″ Sensor, 12MP, video 4K, 2.7K, FHD, 44 mph max speed in S-mode, DJI Go 4 app) – $ 1,350;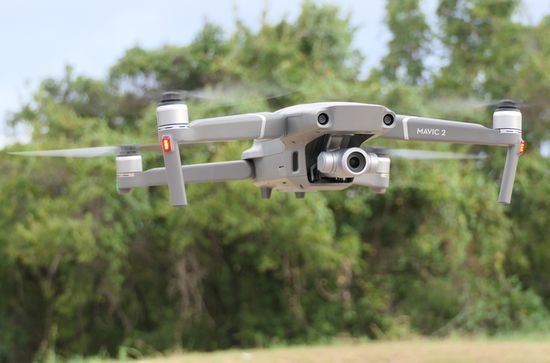 – folding Mavic Mini (2019, 30min, 249g, 1/2.3" CMOS, video 2.7K, FHD, 29 mph max speed in S-mode, DJI Fly app) – $ 400 ($ 500 – Combo);
– folding Mavic Air 2 (2020, 34min, 570g, 1/2″ CMOS, 48MP, video 4K, 2.7K, FHD, 42.5 mph max speed in S-mode, DJI Fly app) – $ 800 ($ 1,000 – Combo).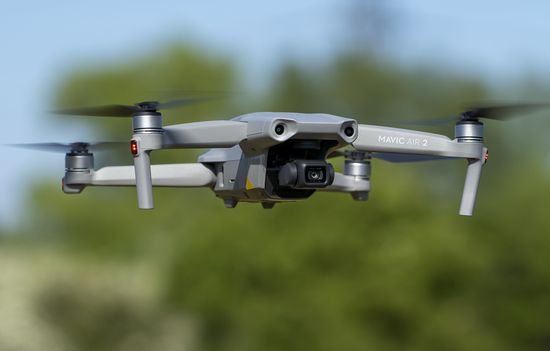 DJI Mavic Air vs Mavic Air
In fact, today only the budget segment contain competitive models, for example, Holy Stone drones, which quite successfully compete with the budget DJI Tello series. But in the $ 400 and up segment DJI dominates.
The huge popularity of the Mavic Air is due to the successful combination of its price and consumer qualities. As known, the legendary Mavic Air was announced in the second half of 2017, and was positioned between the Spark ($ 600) and the premium Mavic Pro ($ 1,000). Accordingly, the Mavic Air 2 has become its more powerful 2020 version. But its cost has not changed and is $ 800 for basic or $ 1,000 for Combo models. The Mavic Air 2 design is similar to the smaller Mavic 2 Pro or the larger Mavic Mini. In addition, this model is significantly larger and heavier compared to Mavic Air.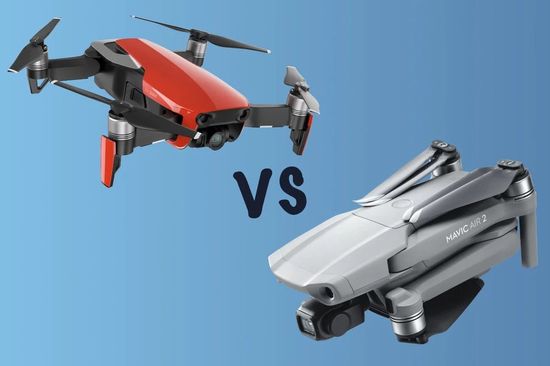 Major differences
This list includes:
– flight time 34min vs 21min;
– weight 570g vs 430g;
– camera – 48MP 1/2″ CMOS sensor, 4K@60 fps, 1080p@240 fps, new SmartPhoto mode vs 12MP 1/2.3″ CMOS sensor, 4K@30 fps, 1080p@120 fps.
By default, the camera uses 12MP resolution with Quad Bayer technology (binarization or four pixels to one pixel conversion). In addition, it supports 4K@240 fps for Slow Motion, and the innovative SmartPhoto algorithm that combines HDR, Hyperlight and Scene Recognition.
Unfortunately, Slow Motion for Full HD comes with reduced detail;
– improved APAS 3.0.
Instead of stopping, APAS 3.0 creates an obstacle avoidance route, greatly simplifying low-altitude flights;
– increased sensor accuracy.
Air 2 uses the front, rear, and bottom obstacle sensors with increased accuracy.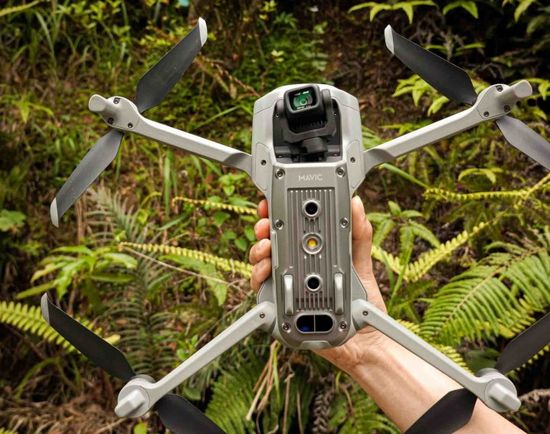 Unfortunately, the lack of side sensors requires care;
– 3,500 mAh battery provides 34min and 42.5 mph (68.4 kmh) vs 2,375 mAh (21min, 42.5 mph);
– replacing Wi-Fi with the innovative OccuSync 2.0 increased the flight range to 6,2 mi or 10 km (America, FCC), and up to 3,7 mi (6 km) for European CE. In addition, the new technology with H.265 encoding provides smoother image transmission;
– the new remote controller is larger and uses a retractable smartphone holder with an integrated antenna.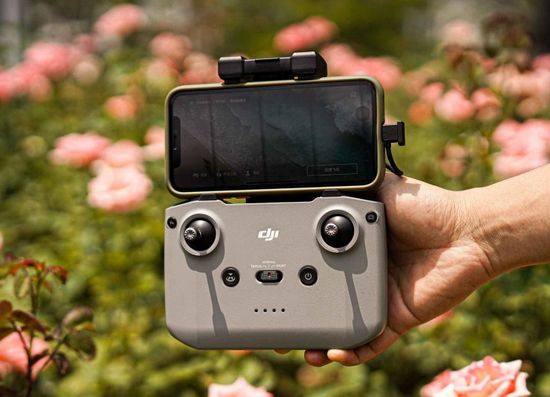 – ISO range extension.
In the 12MP mode Air 2 supports ISO range 100-3200 (auto) and 100-6400 (manual) vs 100-1600 (auto) and 100-3200 (manual) of Air.
In the 48MP mode Air 2 supports 100-1600 (auto) and 100-3200 (manual). Of course, this greatly improves the details in different lighting conditions;
– latency reduction 120-130 ms vs 170-240 ms.
Shooting modes
The new SmartPhoto feature is one of the major improvements. In fact, it integrates HDR, Hyperlight and Scene Recognition options that are often found in modern smartphones. Scene Recognitio automatically recognizes scenes (snow, sky, sunset, etc) and adjusts shooting parameters for these conditions.
The model offers three color modes, including Standard, HDR and Cinelike profile, which retains more information for post-processing.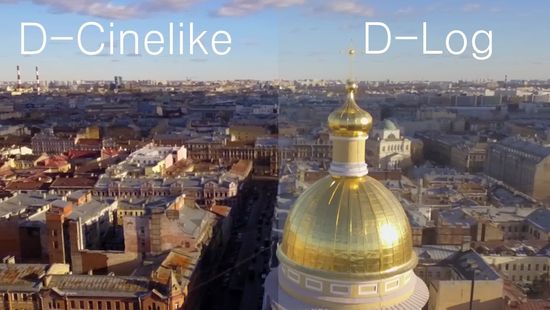 In addition, the drone supports hyperlapse (analogue of time-lapse for aerial photography).
Of course, the model uses the traditional QuickShot modes, including Dronie (diagonal movement from an object), Rocket (vertical lift) , Circle (fly around the object) and Helix (fly around the object in a spiral). In addition, the Air 2 supports the new Boomerang and Asteroid modes. Boomerang uses a flight sequence with auto adjustment of elevation and distance.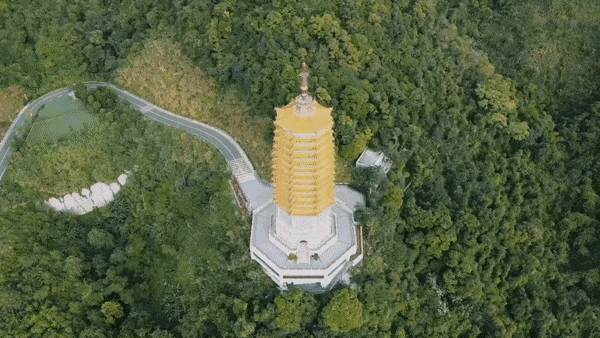 Asteroid option creates a 3D-globe effect.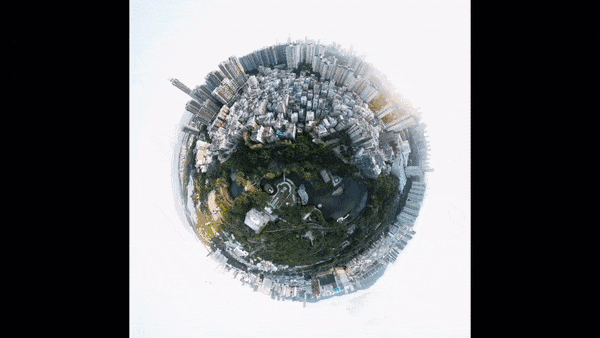 HDR mode traditionally uses Quad Bayer technology with red, green and blue filters.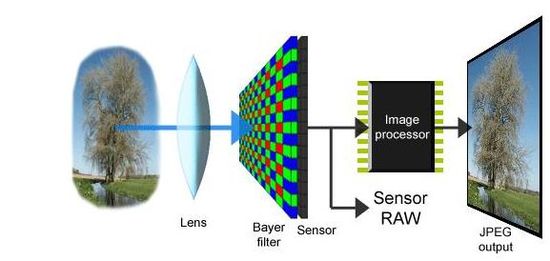 They generate shades for each pixel before being processed by the processor. Then CPU generates the final image, including sharpening it.
The new FocusTrack feature supports three sub-modes, including:
– Spotlight 2.0 keeps track of the object, keeping it in the frame;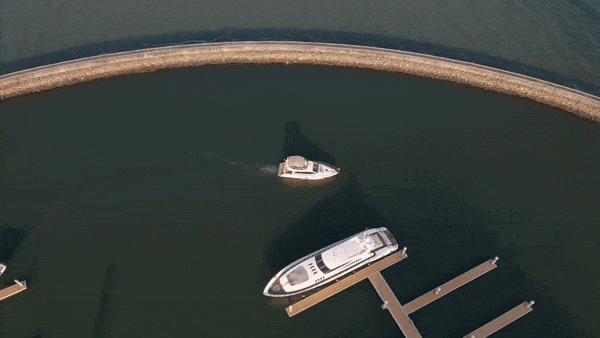 – ActiveTrack 3.0 for auto filming high-speed subjects with obstacle avoidance.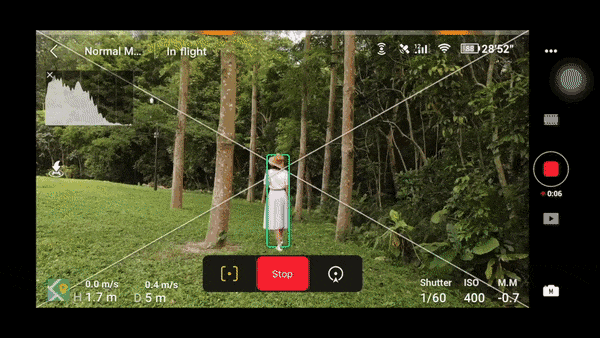 – POI 3.0 with improved recognition of flat objects.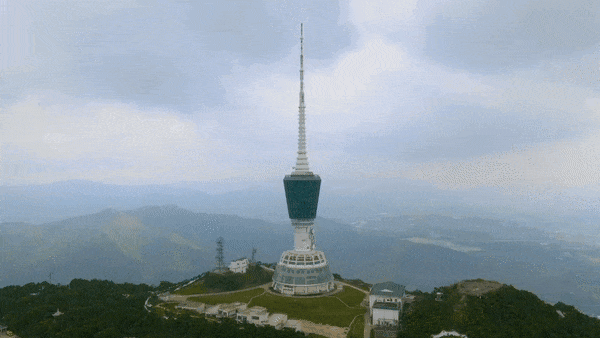 8K Hyperlapse has become one of the most popular new shooting technologies for drones. The Mavic Air has four Hyperlapse sub-modes:
– Free – manual control;
– Circle – drone circles around subject in auto mode;
– CourseLock – drone keeps a subject in the frame center;
– WayPoint – five fixed points for the different altitudes, distances and directions.
Conclusion
Pros
– 48MP photos;
– 34-minute flight time;
– innovative digital technology of video transmission OcuSync 2.0 increases the range up to 6,2 mi or 10 km (FCC, USA), and 3,7 mi (6 km) for European CE;
– 8K Hyperlapse;
– FocusTrack;
– SmartPhoto;
– new Boomerang and Asteroid QuickShot modes;
– ISO range 6400 (12MP, manual);
– new APAS 3.0 versian;
Cons
– no side sensors;
– мany users find th Mavic Air design more impressive.
The Mavic 2 Air is the latest DJI drone today. This model uses all the most innovative technologies, including SmartPhoto, OcuSync 2.0, APAS 3.0, 8K Hyperlapse and FocusTrack. Of course, its camera is inferior to the great camera of DJI Mavic 2 Pro with a huge 1" sensor, which is the best drone for shooting today. But the almost double price difference more than compensates for it. Some criticize its less impressive design compared to its predecessor. On the other hand, Air 2 may well be positioned as a professional model and a more strict design is quite consistent with this.
This video introduces the Mavic Air 2.