Of course, the cleaning quality is one of the most objective marketing criteria of any vacuum. In turn, it directly depends on suction power of vacuum. Unfortunately, fierce competition has prevented companies from creating a unified standard for its evaluation.
Previously, Peak Horse Power (PHP) was the most common characteristic of canister models. For example, Shop-Vac and other companies still use it in specs wet / dry vacuums. Usually, modern models provide from 1 to 6,5 Peak HP.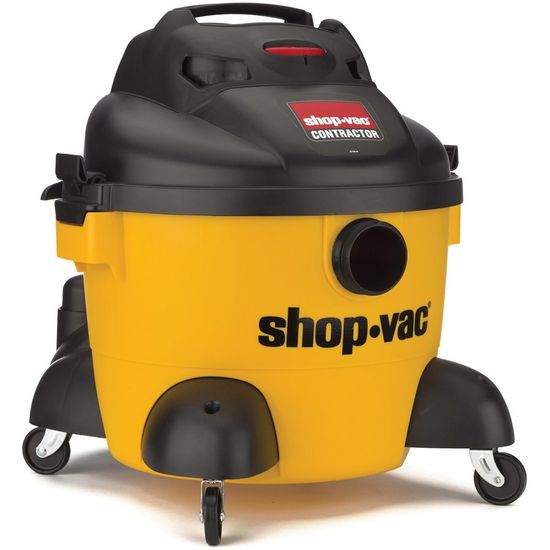 But upright models were usually rated by Amperage (amps) from the power source.
The actual Sealed Suction in inches of water lift also is a very good indication of the motor performance.
Then, many American companies began to use Air Watts or traditional Watts (1 AW = 0.9983 W).
Glossary
1. Power consumption in vatts (W), characterizes the power consumption of the electric motor and usually varies between 1500–2500 W.
2. The suction power characterizes the absorption efficiency of dust and debris. Of сourse, it depends on the electric motor power, but non-linearly, depending on the many factors. Accordingly, the suction power is always significantly less than the engine power.
3. Sealed Suction measures the maximum suction power when there is no air flow.
4. CFM (Cubic Feet per Minute) characterizes the air volume passing through the system per unit time. Therefore, its maximum value corresponds to the free passage of air flow. Of course, hoses and sticks, filters, nozzles, etc create resistance to air flow, substantially reducing real CFM. Therefore, Air Flow does not accurately characterize the suction power.
Suction power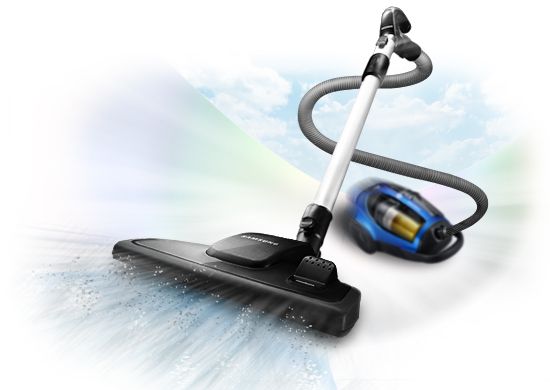 The approximate calculation of suction power can use a formula with two variables, including Sealed Suction (inches of water lift or kPa and mbar) and CFM (Cubic Feet per Minute).
The first value characterizes the difference between the air pressure in the room and the pressure at the vacuum outlet. It provides suction of air with dust and debris. The second value characterizes the air volume that the vacuum cleaner fan pumps through the filter per unit time. Thus, the suction power depends on a combination of these two variables.
For example, a model even with a high Sealed Suction will not pick up heavy dust particles from the floor with a low CFM. Conversely, even at high CFM, a low Sealed Suction will cause a sharp decrease in suction power at any resistance, e.g. when the nozzle is in close contact with the floor. Their optimal combination provides maximum suction power.
Of course, companies are constantly improving these characteristics with the design improvements and other innovations. But to calculate its exact value is almost impossible. Formally, there is an IEC (International Electrotechnical Commission) 60312 standard , but in reality it does not work. Therefore, unwilling to risk reputation, most companies prefer not to include the suction power in specs. Sometimes, they contain an average effective suction power that is 15 to 30% below the maximum.
As a consequence, the confusion in the units of measurement and the lack of a unified methodology blocked the use of this very convenient and informative criterion. As a result, many experts simply test vacuums, experimentally determining their performance. Unfortunately, such testing is always subjective. This article offers a simplified classification that will help you choose a vacuum with optimal suction power.
Canister and upright vacuums
Typically, cleaning hard floors does not require high suction power. Daily cleaning with even low-power modern budget robots vacuums with a suction power of about 20 AW ensures acceptable cleanliness in the apartment. But, of course, cleaning carpets requires significantly higher power, which, moreover, differs significantly for low-, medium-, and long-pile carpets.
Modern canister and upright vacuums have virtually no restrictions and easily provide suction power in the range of 250-480 AW and higher, which is redundant in most cases. At the same time, an increase in power is always accompanied by an increase in the noise level, which can reach 80 dB and higher. In addition, too much suction force adversely affects the carpet pile. With regular use of an overly powerful vacuum, its quality can significantly deteriorate after 1-2 years.
But for marketing reasons, some companies continue to increase the power of their models. For example, Miele indicates suction power 1200 W in specs for upright Dynamic U1, and Classic C1 Pure Suction canister vacuum. Maybe it's a typo, and the company had in mind the power consumption of its truly magnificent innovative 1200-W Miele Vortex Motor.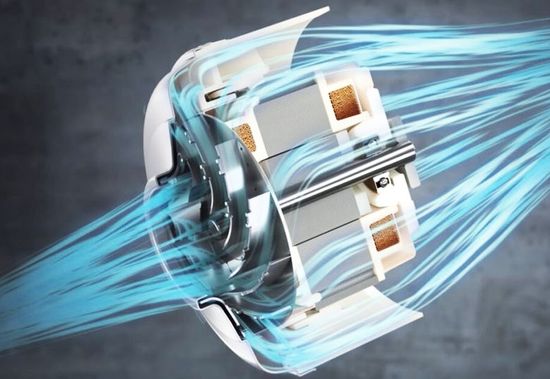 The components of its fan have virtually no parallel surfaces, providing perfect aerodynamics. In addition, the company installed nine long fan scoops instead of the usual six short ones. Moreover, scoops taper from center to edge, similar to a jet engine compressor. As a result, the new compressor design significantly reduced air resistance, increasing suction power. However, it's unlikely to have reached 1200 AW.
However, most companies focus on improving efficiency through constructive innovation. For example, Dyson Ball Animal 2 Upright with a suction power of 306 AW easily cleans long-pile carpet even from pet hair.
Cordless 2-in-1
Сordless vacuums provide excellent mobility, allowing the user to easily and quickly clean all surfaces above the floor surface, including upholstery, window shades, PC keyboard, etc. But the battery capacity drastically limits developers in terms of electric motor power and battery life.
Unfortunately, increasing the battery capacity increases the device weight, drastically reducing its usability. Even with a weight of 4.5 lb, it quickly tires the hand muscles. In addition, Boost mode significantly increases the suction power, but discharges the battery very quickly.
Today, the newest Dyson V11 Outsize is considered the most powerful model.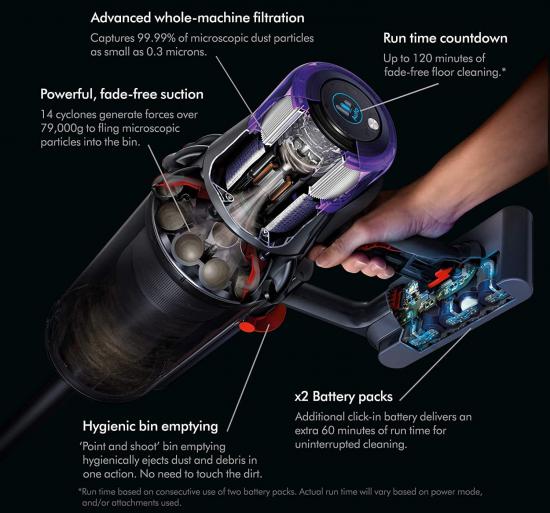 Its suction power reaches an unprecedented 220 AW. But even its 2x battеry packs provide only 9 minutes in Boost mode. At the same time, the model works without problems for 43 and 72 minutes in Auto and Eco modes, providing 49.5 AW and 24.9 AW suction power. The suction power of 49.5 AW is sufficient for high-quality cleaning the short-pile carpet. But a long-pile carpet will require Boost mode. However, 9 minutes is enough to clean a medium-sized carpet.
Then follows Roidmi X20 (NEX Storm) Cordless Vacuum with brushless Engine-X motor, providing 145 AW suction power in turbo mode for 10 minutes.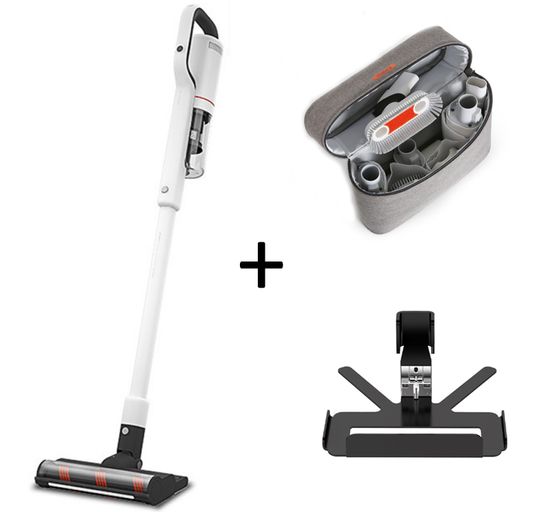 Its running time reaches 60 and 38 minutes in two medium modes. Moreover, the Roidmi X20 in the Vacuum Mop Combo mode provides mopping the floors.
A few years ago, similar specs seemed completely unrealistic for cordless vacuums. But improvements in design and batteries have radically expanded their capabilities, ensuring the cleaning of even carpets.
LG CordZero A9 takes third place, providing suction power up to 120W in turbo mode for 12 minutes.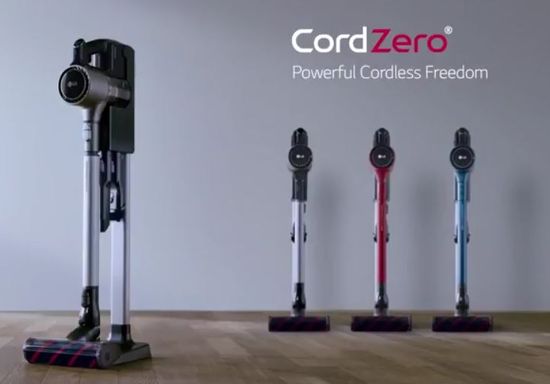 Robotic vacuums
Despite the rather high price, the popularity of robot vacuums continues to grow. Of course, automatic mode is their main advantage, and companies continue to increase its level. A few years ago, iRobot Roomba s7+ radically expanded it with the help of innovative Clean Base with a self-emptying bin. This solution freed the user even the need to clean the bin after cleaning. But the company did not stop there, having developed an even more versatile iRobot Roomba s9+ with Imprint Link technology.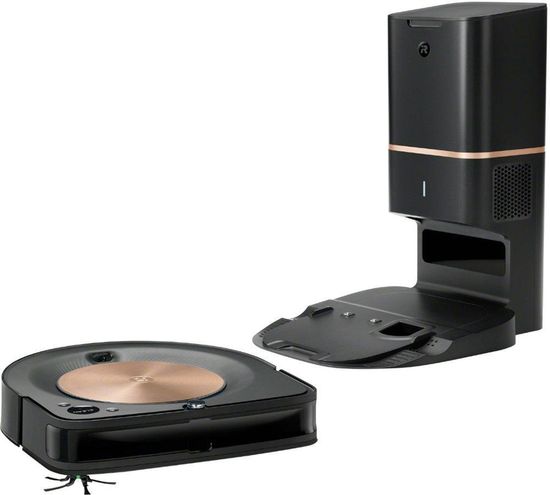 It synchronizes s9 + with the Braava jet m6 robot. After finishing dry cleaning, s9 + activates Braava, which starts wet cleaning the hard floors.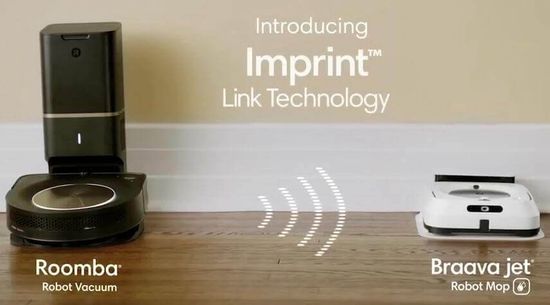 Thus, a set of Roomba s9 +, Clean Base and Braava jet m6 provide comprehensive cleaning in a fully automatic mode.
But robots have a significant drawback. Automatic cleaning requires maneuverability for cleaning in hard-to-reach places. In turn, maneuverability requires compactness, radically limiting developers when choosing an electric motor. Therefore, most modern robots provide suction power of only 30-35 AW.
But today the situation is changing. At CES 2018, LG introduced the flagship LG CordZero R9 MASTER robot vacuum with suction power up to 120 AW in turbo mode.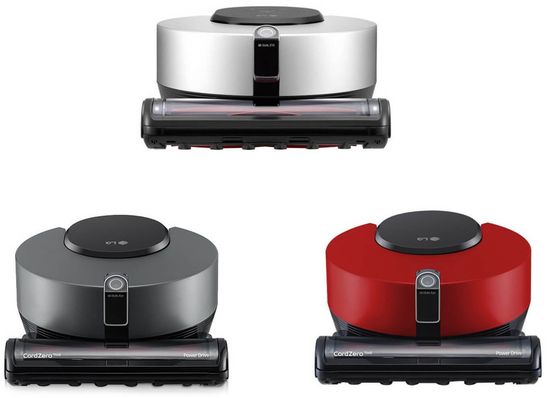 Now, apparently, iRobot Roomba s9+ has also reached this milestone. The company does not indicate its suction power, but according to its data, s9 is about 4 times more powerful than s7. Numerous tests have demonstrated s7 suction power of 30 AW or higher. Accordingly, s9 should provide approximately 120 AW. Thus, today two models have already crossed the 100 AW frontier, providing sufficiently high-quality carpet cleaning.
Conclusions
Probably, the problem of suction power today can be considered practically solved. Any modern model, including low-powered robot, provides sufficient suction power to clean hard floors.
Cleaning low-pile and medium-pile carpets will require a powerful cordless or robotic vacuum, or any canister vacuum, or any upright vacuum.
A powerful robotic model cleans a long-pile carpet in turbo mode in a few passes. But a powerful cordless vacuum, or any canister vacuum, or any upright vacuum easily will ensure its high-quality cleaning.
Thus, a huge assortment provides the choice of the optimal vacuum depending on the type of surface being cleaned.
The video shows the synchronized operation of Roomba s9 and Braava Jet m6.