As known, coffee appeared in Europe in the first half of the 17th century and immediately gained immense popularity. Thus, today its history is almost 400 years old, and the coffeemaker has long been a mandatory attribute of most kitchens. Of course, the high competition level due to huge demand forced companies to constantly improve their models for several centuries. As a result, the modern market offers a huge range of great coffeemakers of various types from several hundred manufacturers.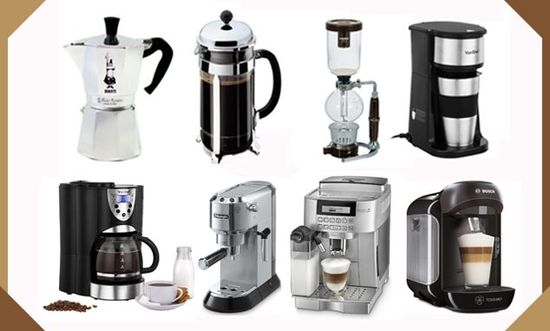 The modern consumer market is usually characterized by a fairly stable, but short list of leaders. For example, today more than 600 companies are developing and producing phones. However, almost 80% of the world market belongs to ten major manufacturers, including South Korean Samsung (21% – Q3 2019 results) and LG (3%) giants, American Apple (12%), Finnish Nokia (1%) and Chinese Huawei (13%, including Honor), Xiaomi (9%), Oppo (9%), Vivo (8%), Lenovo (3%, including Motorola), Tecno (1%). The situation in the TVs segment is similar. For example, Samsung TVs, LG TVs or Sony TVs are constantly present in almost all top lists. Delonghi and Philips have a similar status in the coffee machine segment.
Introduction
But leader status requires companies to have a high innovative level, a flexible pricing strategy, impeccable quality of components and assembly, etc. The constant updating of a wide range in all price segments is one such condition. For example, in 2014 Samsung introduced 56 new smartphones, and LG – 41 new models. Of course, this strategy requires significant costs, but it's very effective as a competition tool.
The coffee machine segment is fully consistent with this trend. For example, the Delonghi line up today includes the PrimaDonna, Dinamica, Magnifica and Autentica series, newest Maestosa (EPAM 960.75.GLM), and Nespresso CitiZ in the single-serve espresso coffeemakers segment. Moreover, some models of the DeLonghi Dinamica Series are the bestsellers among mid-budget automatic expresso models.
But Philips does not lag behind its main competitor. As known, in 2009 company bought the famous Italian Saeco. Today it offers the Philips models in the budget and mid-budget segments, and a wide range of Saeco coffee machines. The Philips 1200, 2200 and 3200 are the latest series from this manufacturer based on the new platform.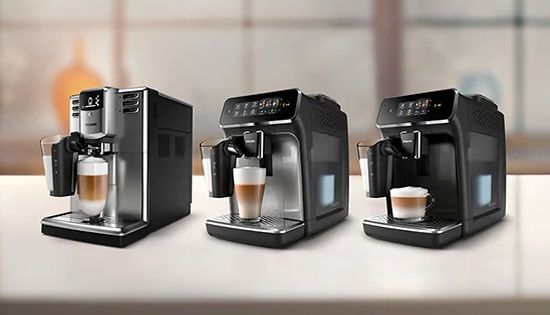 Except for the colors, the list of differences includes the use of manual or automatic LatteGo cappuccino maker, some settings and the presence of the AquaClean filter.
Strictly speaking, the new series can be positioned as an updated version of the Philips 2000/2100 Series. Of course, the new platform got rid of almost all the cons of its prototypes. In particular, the company increased the capacity of all containers, including for water – up to 1.8 liters, for coffee beans – up to 275 grams, for wasted coffee pucks – 15 portions. In addition, the company increased the drip tray size.
Lineup
1200 Series:
– basic EP1000/00 (only in Europe) – without any frother at all, only espresso and lungo of different volumes.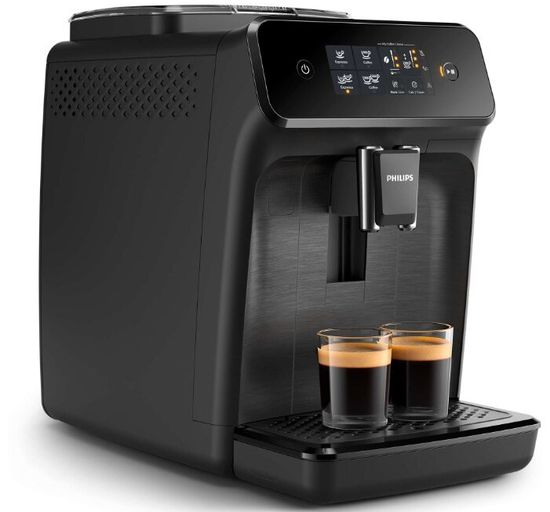 – EP1220 with a manual panarello cappuccino maker, but without an AquaClean water filter.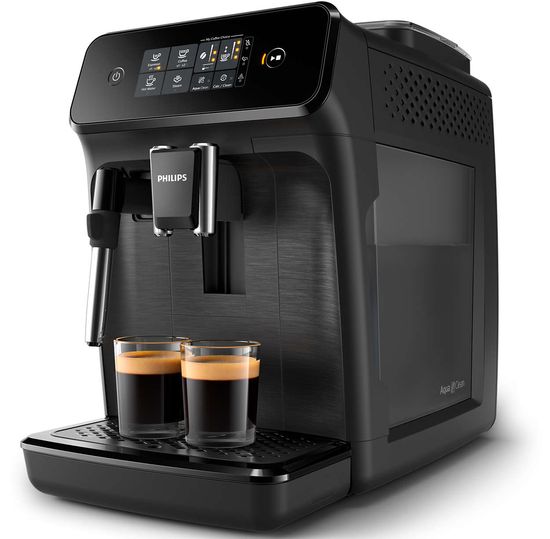 2200 Series:
– EP 2220 / 2221 / 2224 (glossy, matte, lighter) has an AquaClean filter.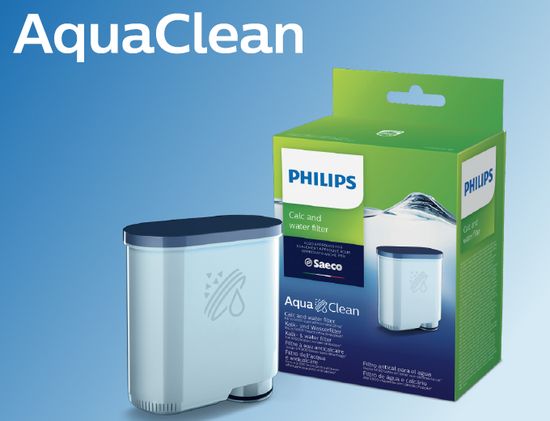 – EP2030 / EP2035 / EP2231 with the LatteGo automatic cappuccino maker of a 250 ml has some beverage buttons, including espresso, coffee (cafe lungo), cappuccino and hot water.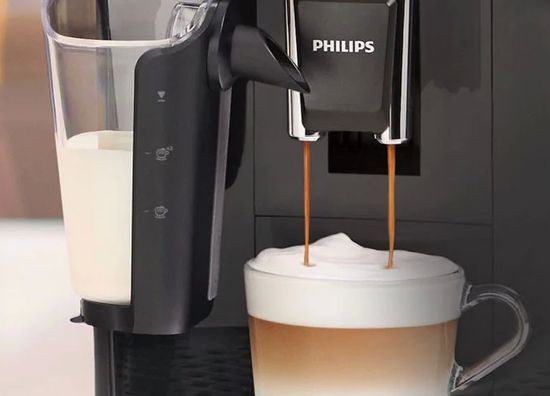 Unfortunately, the model only offers the setting of the beverage total volume without setting the milk volume.
3200 Series:
Flagship Philips EP3221 with manual cappuccino maker supports the largest selection of making black coffee, including espresso, coffee (cafe lungo), additional programming cell for long coffee, and americano (espresso + hot water).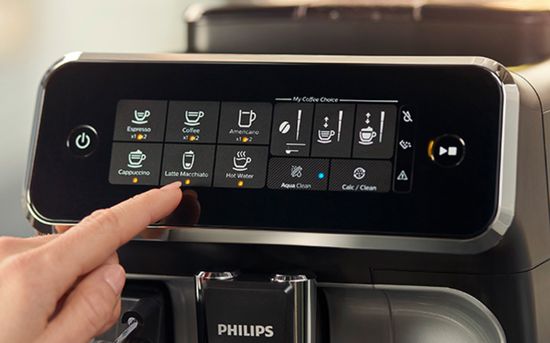 Additionally, a separate adjustment on the panel provides a choice of one of three brewing temperatures at any time. Other models use the same temperature in all modes and can only change it when the device is turned off.
EP3241 / EP3243 / EP3246 flagships have LatteGo automatic cappuccino maker and beverage buttons, including espresso, coffee (cafe lungo), americano, cappuccino, latte macchiato, and hot water.
Coffee/water volume adjustment
Of course, the choice of one of three volumes for any beverage claims to be one of the main improvements. This feature provides a volume selection for each recipe. But the coffee machine allows you to program only one of three volumes. The first two volumes for each drink are pre-installed at the factory. At the same time, the coffee machine remembers the last choice of strength / volume for each drink, offering them in the next cycle by default.
Presets and adjustment range:
– espresso: 35/50/80 ml. The last value varies from 40 to 230 ml.
– coffee: 110/140/230 ml, (last value 40 – 230 ml);
– Americano: (50 ml of coffee + 60 ml of water) / (50 ml of coffee + 130 ml of water) / (50 ml of coffee + 180 ml of water). Coffee ranges from 40 to 230 ml with a maximum total volume of up to 400 ml.
But this mode has a peculiarity. The coffee machine can prepare two servings at the same time, pouring two espressos in a row. Then device adds a twofold volume of water. In addition, this mode supports single-cup making coffee;
– Cappuccino: (60 ml of milk + 35 ml of coffee) / (100 ml of milk + 50 ml of coffee) / (200 ml of milk + 80 ml of coffee). Coffee – from 40 to 230 ml, milk – up to 340 ml;
– Latte macchiato: (120 ml of milk + 35 ml of coffee) / (230 ml of milk + 45 ml of coffee) / (340 ml of milk + 55 ml of coffee). Coffee – from 40 to 230 ml, milk – up to 340 ml;
Hot water: 60/160/400 ml, adjustment range up to 400 ml.
Key Features
High performance 15-bar ULKA pump, the 1500 watt thermoblock and the ceramic grinder with flat burrs have not changed. But the new coffee grinder has 12 grind levels. Unlike the previous series, the new platform supports three levels of strength setting from 7 to 11 grams of grains.
The new platform does not support Milk Clean mode (separately foamed milk).
LatteGo is also a significant improvement to the new platform. As known, the company first introduced the new two halves milk frother called LatteGo in the Philips Series 5000 on the IFA 2018 in Berlin.
Technically, it works like any cappuccino maker or outlet pipe. But the developers significantly improved its design by hiding in the side wall the channels for supplying steam and milk suction from the bottom. In fact, the entire dairy system consists of a jug, which is easily divided into two parts.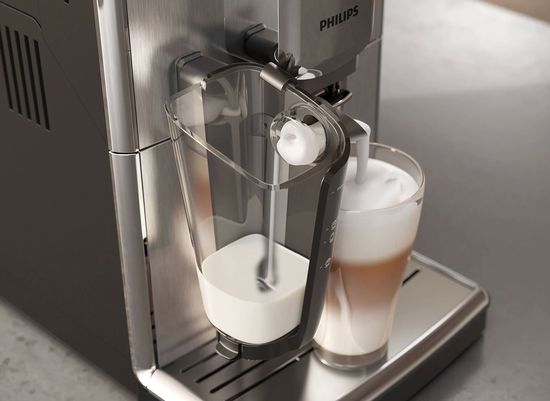 As a result, it's very easily removed, disassembled and washed under running water. But its capacity of 250 ml is convenient for making only 1-2 cups of cappuccino / latte per day. With large volumes, a traditional full-sized jug in the refrigerator is more convenient.
In addition, unlike traditional jugs, LatteGo does not limit the addition of various cocoa blends or syrups to milk for raf-coffee. Subsequently, its grooves are easily cleaned with an ordinary cotton swab.
Conclusion
PROS
– traditionally very high quality of materials and assembly;
– a wide range of adjustments.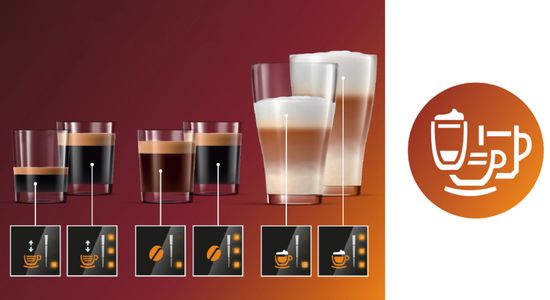 – LatteGo;
– setting the volume of coffee / water / milk;
– very good sensitivity of the touch buttons;
– platform for cups;
– AquaClean filter;
– wide bunker is convenient for filling beans;
– models of the new platform are very easy to disassemble;
– Aroma Extract system;
– ceramic coffee grinder with 10 grind levels;
– double espresso for americano.
CONS
– no Milk Clean mode (separately foamed milk);
– LatteGo noise level reaches 60 dB.
Of course, the company managed to create a very successful new platform for their coffee machines. EP 1200/2200/3200 models cover almost the entire average price segment from $ 550 to $ 800. High quality at an affordable price provides them with a successful competition even with the very popular DeLonghi Dinamica Series.
Moreover, in the summer of 2020, the company expanded its lineup on a new platform with the new Philips EP 4300 and 5400 series.
This video review demonstrates the Philips 3200 Espresso with LatteGo.
P.S.
Probably the Philips EP 2200 and EP 3200 series are some of the most successful Philips coffee machines. Their popularity has been steadily growing for several years now. As a result, some especially popular models of these series have accumulated a huge amount of user reviews, the analysis of which is quite sufficient for some generalizations.
Philips EP3246 / 70 Series 3200 LatteGo
Pros
– very convenient touch screen with backlight;
– switching on indication;
– drip tray;
– high pump pressure;
– coffee strength control.
Cons
– no liquid level indicator and built-in pressure gauge;
– no auto descaling.
Philips EP3243 Series 3200 LatteGo
Pros
– easy cleaning;
– stylish design;
– water hardness control;
– auto-off function.
Cons
– relatively high noise level;
– insufficiently strong cappuccinatore coating;
– LEDs are too dim.
Philips EP2021 Series 2200
Pros
– 12 grind settings;
– user-friendly backlit display;
– volume and temperature adjustment;
– convenient cleaning;
– low water consumption when system cleaning.
Cons
– no auto cappuccino;
– the touch control panel is too sensitive;
– no anti-drip system.
Philips EP2231 Series 2200 LatteGo
Pros
– high quality drinks;
– easy cleaning the milk system;
– сonvenient user-friendly operation manual;
– good guarantee;
– affordable price.
Cons
– no water level indicator;
– easily soiled plastic case;
– no pressure gauge.