The TVs of the Chinese giant Hisense hardly need an introduction. This company successfully competes with Samsung, LG, Sony, TCL and other popular brands in many consumer electronics segments. Traditionally for innovative leaders, Hisense annually expands its model ranges and develops new technologies. For example, last year, Chinese company introduced the innovative Dual Cell technology, which was implemented in Hisense 75U9DG TV.
The ingenious simplicity of this idea rivals the elegance of superb quantum dot (QD) technology. As known, it significantly improved color accuracy and expanded the color gamut by improving the quality of white, which is used to illuminate the LCD layer. In turn, an almost pure white color is created by integrating the light of the blue LEDs from backlight with red and green. In turn, they are re-emitted by microparticles ('quantum dots'), whose sizes correspond to the wavelengths of green and red. Physically, microparticles are sprayed onto an additional matrix, which is placed between the backlight and the RGB filter. By absorbing blue from backlight, they re-emit green or red, depending on their size. After the 'quantum' layer, primary red, green and blue, which partially passes between microparticles, merge into an almost perfect white. In fact, the developers have created an analogue of the small sun in TV. This technology has radically improved the colors of LED TVs.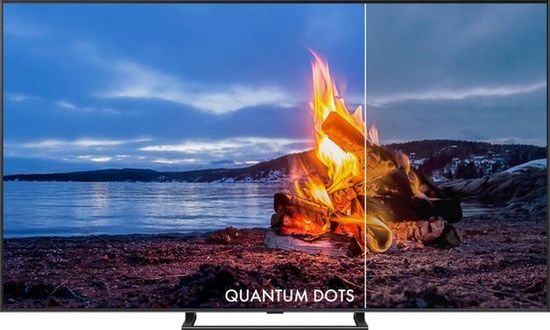 Today it's used by several names, including Samsung QLED, Sony Triluminos, LG NanoCell, and Hisense ULED.
But the contrast of LED TVs is still significantly worse than OLED panels, whose self-emitting diodes do not use backlighting. In LCD TVs, some of the white passes through the RGB filter, reducing black depth.
Hisense Dual Cell technology
With the help of innovations, developers are constantly increasing contrast by increasing black depth. In particular, over the past few years, companies have developed:
– Local Dimming – control of backlight intensity in different zones of the frame depending on its content.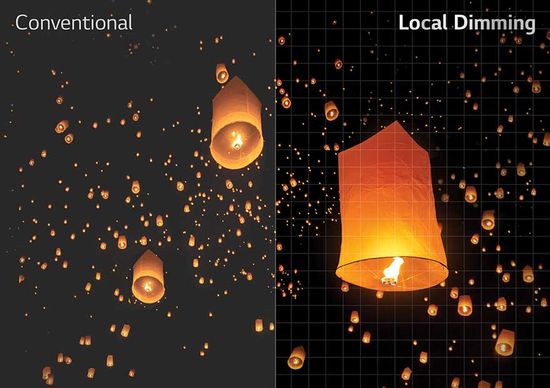 – FALD (Full-Array Local Dimming) – control of local dimming within the boundaries of the entire frame;
– miniLED backlight – a radical increase in the number of local dimming zones due to the use of a huge number of miniature LEDs.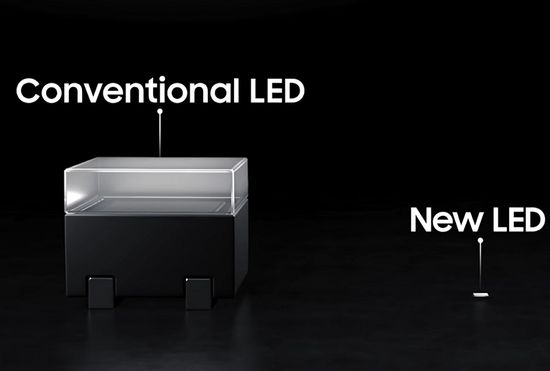 The miniLED backlight of current 65-inch models uses tens of thousands of LEDs. Grouped into arrays with separate control, they form from 500 to 1,000 local dimming zones. As a consequence, the radical increase in control accuracy increases the overall contrast of the image. For example, local dimming of last year's Samsung Neo QN90A with miniLED backlight raises its native contrast from 3,500:1 to an unprecedented 26,500:1, practically providing 'infinite' contrast of OLED panels.
Hisense Dual Cell technology solves a similar problem in a fundamentally different way, the elegance of which is commensurate with QD technology. Hisense and Panasonic use an additional monochromatic LCD layer or light-modulating cell. Its black pixels block out excess light, dramatically increasing the black depth on the screen. In this case, dual-layer LCD uses a second monochromatic LC layer to predimming the light from backlit in the corresponding frame areas. In fact, ULED XD precision-bonds two LCD modules together, one of which handles the luminance information (black and white only), second – colors.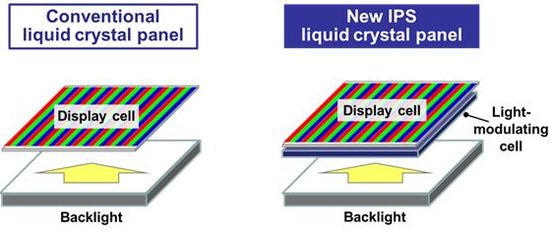 In this case, every pixel of monochromatic layer acts as a primitive local dimming zone. Accordingly, 1080p monochromatic matrix is equivalent to 2 million local dimming zones.
Hisense TVs
Its most popular ULED lineup with QD includes U6H, U7H and U8H series. The 'H' at the end is for 2022 models. In addition, the company offers Laser TVs. In fact, they are an ultra short throw (UST) smart projectors with a built-in TV tuner and an triple-laser light engine based on ALPD 4.0 technology. However, any projector with a TV tuner can be formally positioned as a TV with a screen outside the case. But, in fairness, Epson, LG, BenQ, Optoma and other well-known manufacturers of these devices still prefer to call similar models projectors.
The list of Hisense Laser TVs includes triple-laser L9G, PX1 and PX1-Pro with TriChroma technology, and L5G with laser-phosphor light engine.
In fact, the Hisense U6H is a budget-friendly 4K entry-level model in ULED lineup. The company positions it as 'Great for Entertainment'. TV provides up to 600 nits peak brightness and uses 48 local dimming zones. Compared to last year's U6G, it offers:
– HDR10+ Adaptive and Dolby Vision IQ support (more accurate HDR due to auto tuning depending on environment lighting).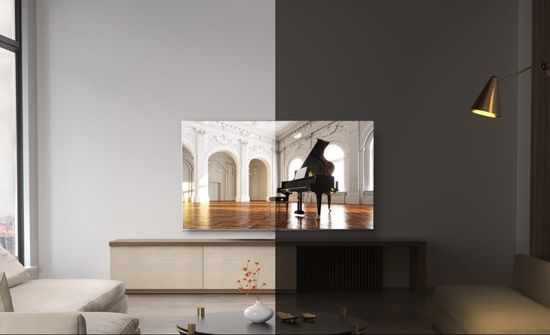 – improved Game Mode Plus;
– variable refresh rate (VVR) for smoother gaming (up to 60Hz);
– WiSA compatible speaker support (WiSA is a standard for wireless transmission of digital audio).
Gaming U7H has a peak brightness of 1000 nits, 120Hz refresh rate and uses Full Array Local Dimming with 120 zones. Its advanced features include IMAX enhanced, Filmmaker Mode, Dolby Vision IQ, HDR10, HDR10+, HDR 10+ Adaptive, Quantum Dot Color, FreeSync, and NextGen TV ATSC 3.0. Dolby Atmos, eARC, and WiSA deliver immersive audio.
U8H is 'Great for Everything'. Unlike previous series, its peak brightness reaches 1500 nits, and it uses miniLED backlight with 528 local dimming zones.
Hisense U6H vs U6G
Hisense U6H confidently ranks among the bestsellers of this year. Priced at ~ $ 500 / $ 370 for 65″ / 55″ models, the U6H offers Google TV, VRR, eARC, great HDR performance, etc. In fact, it's a version of last year's U6G with enhanced functionality and the same image quality. Surprisingly, the U6G costs ~ $ 700 / $ 500 for 65″/55″ TVs.
U6H vs U6G
– 4,925 : 1 vs 4,750 : 1 – native contrast;
– 5,510 : 1 vs 5,230 : 1 – contrast with local dimming;
SDR brightness (peak 2% / 25% / 100% window):
– (340 vs 430) / (500 vs 720) / (360 vs 450) nits;
HDR Brightness (peak 2% / 25% / 100% window):
– (385 vs 530) / (580 vs 750) / (420 vs 450) nits;
Pre / Post Calibration:
– White Balance dE – 1.25 vs 3.88 / 0.83 vs 0.39 (good < 3);
– Color dE – 1.27 vs 2.34 / 0.88 vs 0.81 (good < 3);
– Gamma – 2.14 vs 2.17 / 2.20 vs 2.20 (2.1 – 2.3);
– Color Temp – 6,770K vs 5,800K / 6,586K vs 6,514 K (6500K).

The U6H has an almost perfect calibration 'out of the box'. U6G requires a little calibration for White Balance dE and color temperature.
Local Dimming:
– 65″@32 & 75″@48 zones vs 65″/75″@60 & 50″/55″@32 zones.
Despite the different number of local dimming zones, both series demonstrate high performance. The zone transitions are sometimes noticeable for fast-moving objects. In some scenes black levels are too high on the 'High' setting for Local Dimming. But blooming around bright objects is almost non-existent.
Gray / black uniformity is better in U6G. But color gamut, viewing angles and reflections are almost identical.
Conclusion
Pros
– superb price;
– Google TV;
– 4K ULED technology (Hisense proprietary technologies to optimize color, contrast, brightness and motion);
– great features including Dolby Vision Atmos, HDR10+ Adaptive and Dolby Vision IQ support, Game Mode Plus and VVR.
In general, Hisense presented a worthy replacement for last year's popular U6G. Of course, it's slightly inferior in brightness, but offers better contrast. However, a slight difference in these specs can only be slightly manifested in extreme conditions, for example, in a brightly lit or dark room. Under normal ambient light, both models provide the same high image quality.
Given the lower price (~$ 500 / $ 370 vs ~$ 700 / $ 500 for 65″ / 55″ TVs), Google TV, near-perfect 'out-of-the-box' calibration, and extra features, the updated U6H is a clear winner. Moreover, the superb value for money promises this series excellent marketing prospects and a place among the bestsellers.
This video shows last year's U6G ULED 4K Android TV.