In recent years, ultra short throw (UST) projectors more and more successfully compete with traditional TVs.
Living room projectors key features
Main factors:
– UST-design provides close-to-screen installation without floor wires or complex ceiling mounts.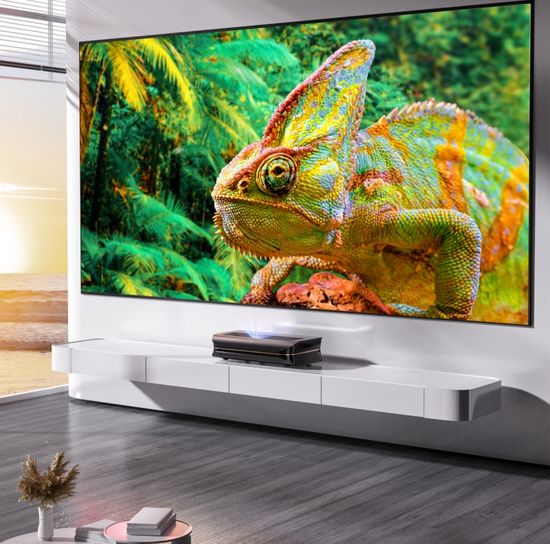 – high performance ALR screens reduce room darkening requirements.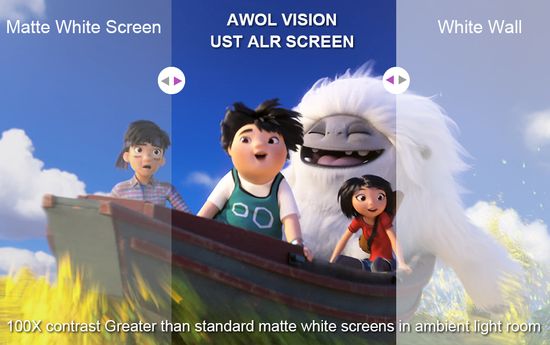 – the development of screen mirroring technologies and wireless streaming have radically solved the problem of content for the projector. The price of one of the best Fire TV sticks today varies ~ $ 50.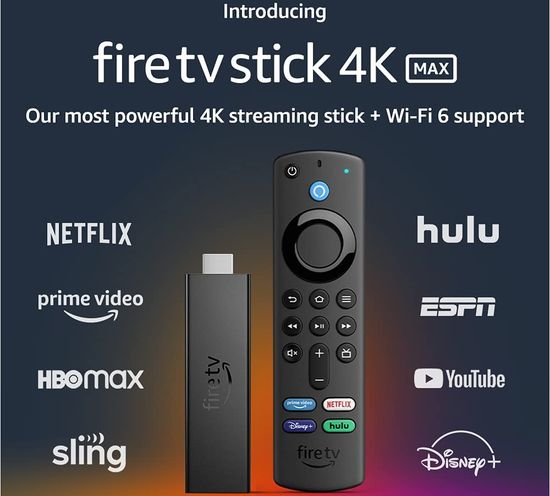 – ALPD 3.0 / ALPD 4.0-based SSL (solid-state light) laser engines provide high brightness at an affordable price. What's more, ALPD 4.0-modela offer an ultra-wide color gamut.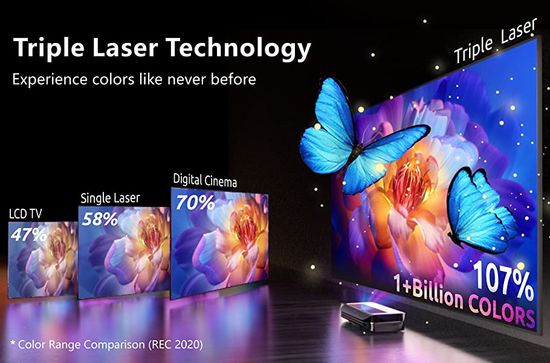 – finally, the TI's (Texas Instruments) 4K XPR eShift technology has drastically reduced the price of 4K DLP projectors.
This technology allowed developers to display 8 million pixels of 4K images using only 2 million micromirrors in relatively inexpensive .47″ 1,080p chipsets. In fact, it divides 8.3 million pixels into 4 parts, and sequentially displays them with a diagonal shift by half a pixel.
Pixel shift is achieved by tilting the lens using 4 electromagnets (4-phase shift) of the XPR module. To be fair, the projector only displays 2 million pixels at any given time. But our brain perceives 4 images as one due to the high frequency.
Some XPR eShift DLP projectors use the .66″ (2,716 x 1,528) chipset with 2-phase shift.
As a result, the UST 4K projectors have become an attractive alternative to traditional TVs. Incomplete list of this year's novelties includes Xiaomi Formovie Theater, Epson EpiqVision LS800, LG CineBeam HU915QE/HU715Q, Hisense PX1/PX1 Pro, ViewSonic X2, etc with price from $ 2,500 to $ 6,000. In comparison, the cheapest 98-inches TCL R754 QLED 4K costs $ 8,500.
AWOL Vision projectors
AWOL Vision was founded in 2020 by a group of TV enthusiasts. As known, the penetration of any brand into a new market requires significant efforts from the company. Traditionally, an aggressive pricing strategy is one of the main tools for compensating for a reputation deficit. As a result, models under an unfamiliar brand usually offer superb value for money. Marketing strategy of successfully penetrating the US market of TCL TVs, Hisense Laser TVs or Turkish Beko dishwashers strongly support this thesis.
AWOL Vision is no exception. In just two years, the company has developed and introduced two innovative LTV-3500 / LTV-2500 UST 4K 3D projectors with Trichroma technology and several high performance Ambient Light Rejection (ALR) screens.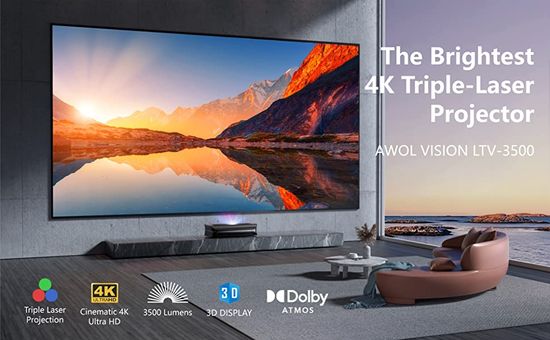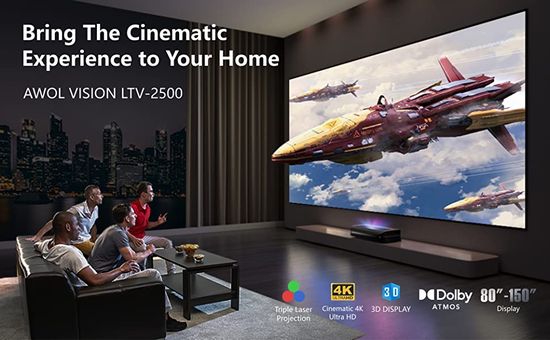 Except for the brightness and price, the projectors are identical. In particular, they offer:
– display technology – 4K (3,840 x 2,160) resolution due to TI .47-inch 4K UHD DMD with 4-phase pixel shift;
– 107% BT.2020 color gamut with RGB triple-laser (ALPD 4.0 technology) light engine without color wheel.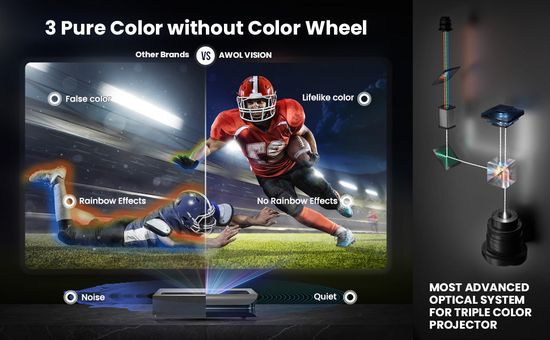 – HDR 10+, HDR10 and HLG support;
– 1,000,000:1 dynamic contrast ratio;
– Fire TV Stick 4K Max included (it's connected via dedicated HDMI input in a special compartment and supports 4K, HDR10, HDR10+ streaming and Dolby Atmos);
– image size – 80-150 inches.
But the LTV-3500 is significantly brighter (3500 ANSI lumen vs 2000 ANSI lumen) and more expensive ($ 4,400 vs $ 2,400). In fact, the company offers one of the cheapest (LTV-2500) and one of the brightest (LTV-3500) ALPD 4.0-based UST projectors.
The list of ALR screens includes 100″ ALR C-100 / D-100 and 120″ C-120. But they are quite expensive. For example, a 100″ screen costs $ 1,400.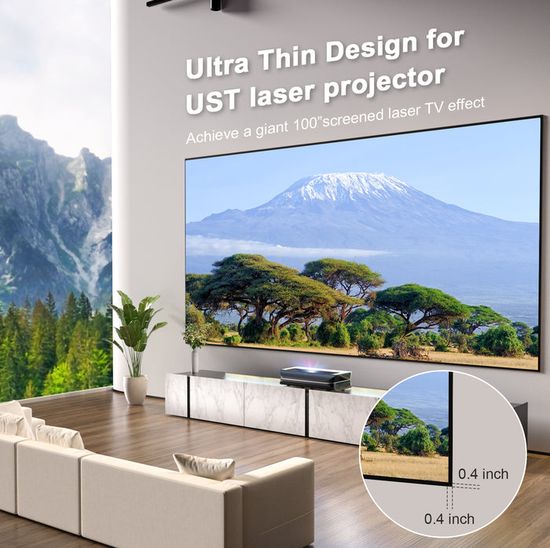 Picture modes
Model has traditional Standard, Vivid, Sport, Movie, Game and User modes which offer CMS controls.
Standard mode uses Medium MEMC, standard color temperature and active Dynamic Contrast by default. It creates a detailed image with smooth motion, but is not optimal for movies.
Vivid has max settings. Curiously, its brightness is less vs some modes.
Sport also uses the standard color temp setting, but has High MEMC by default.
The settings of Movie mode have Medium MEMC and Hot color temp by default.
Game mode traditionally works with standard color temperature and without video processing, including MEMC and Noise Reduction. But in principle, this mode can be activated using the Low Delay Mode setting in the Advanced Settings submenu in any picture mode.
The User mode has access to all color controls. Its images are almost identical with the Standard mode by default. But unlike Standard mode, it offers the grayscale calibration.
Curiously, Brightness, Contrast, Chroma (Saturation or Color), Tone (Tint) and Sharpness in User Settings sub-menu are only available for User mode. For other modes they are grayed out and unavailable. Perhaps this is due to the lack of independent memory for settings in each picture mode. Of course, this factor significantly limits the optimization for dark / light room, content, etc. But to be fair, many people often prefer the default settings due to their lack of calibration skills. However, industry leaders prefer to provide max access to settings.
HDR Picture Modes are almost identical to SDR. But they additionally have Low, Middle, High, and Auto options for the HDR setting in the 'Image: Advanced Settings sub-menu'.
Low setting has brighter midtones, but is less contrast vs Medium. High boosts contrast, but darkens gray gradations. But in general, the perception of changes is very subjective.
Calibration
Of course, calibration significantly affects image quality. But the services of a specialist are not cheap, and self-calibration requires skills and expensive precision equipment. Therefore, the quality of 'out of the box' calibration is an important factor when choosing a projector, TV, etc.
Movie mode with default settings showed an average grayscale delta E error of 3.5. But at brightness below 30% and above 80%, it increases to 4.0 dE. As known, Delta E characterizes the grayscale or color space of the projector and determines the color accuracy. Delta E < 3 is considered close to ideal and is practically not visualized.
However, disabling or setting MEMC to Low improves color accuracy. The company also recommends disabling WCG (wide color gamut) and not using High/Low Dynamic brightness settings. With these settings Delta E decreases to acceptable 3 (Hot color temp and Standard Light).
The projector's brightness reaches 2,900 ANSI lumens in Movie mode, which is brighter than, for example, Hisense L9G or LG HU915QB.
The brightness of Standard / Vivid / Sport / Game modes for SDR / HDR barely exceeds 3,200 lumens and reaches almost 3,350 lm in User mode. Sure, in the daytime in diffused sunlight its image looks a bit faded vs TV, but it's superb compared to most projectors.
The projector has grayscale adjustment and CMS (color management system). As known, CMS is a collection of software tools for coordinating different digital color representation models.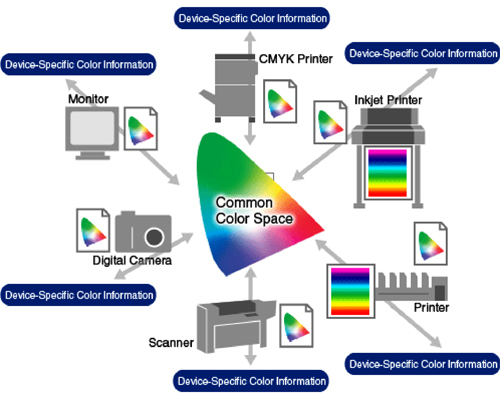 It affects color accuracy. Unfortunately, in calibration mode, the menu timeout is too short.
However, the settings for User and Movie modes are quite accurate 'out of the box'. Therefore, this aspect is relevant only for perfectionists who prefer to independently calibrate any consumer electronics.
Key features
The lens with motorized focusing and 0.25:1 fixed throw ratio creates an image from 80 up to 150 inches diagonally from less than 10 inches away. In particular, a 100-inch projection is formed with a distance of only 9.8 inches between its rear and the screen. To be fair, some UST projectors, for examle LG HU915QB, use lenses with a throw ratio of even 0.19:1. But increasing the projection angle due to the reduction in distance reduces the focusing uniformity.
According to the company, the model is equipped with a premium Ricoh all-glass lens with a large aperture.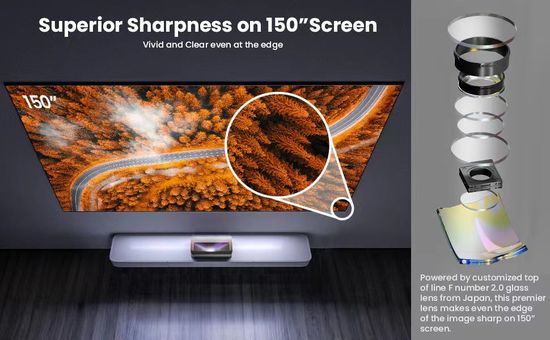 Indeed, for a 100-120-inch image, the projector shows good edge-to-edge sharpness.
LTV-3500 uses frame interpolation motion processing or MEMC (motion estimation, motion compensation) with Low, Medium and High settings. As known, it can create the 'soap opera effect' which looks overly smooth and unnatural for 24fps content. But this effect does not interfere with many and, in any case, MEMC can be disabled.
Audio system is one of the model's bonuses. The projector has four front speakers with a total power of 36W.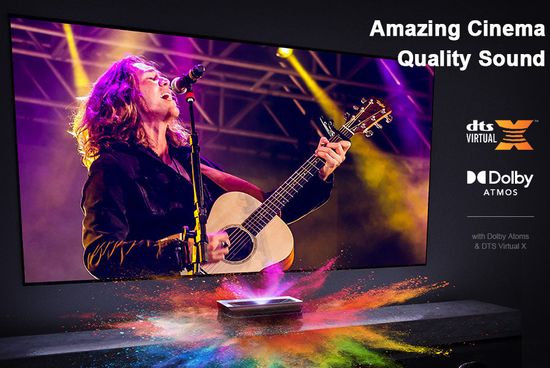 In fact, its class is roughly equivalent to a soundbar without a separate subwoofer. This 2ch system successfully creates a virtual soundfield, and its Dolby Atmos mode plays Atmos soundtracks perfectly. But, of course, the absence of a subwoofer shows up in some games or when playing battle scenes. However, fans of audio effects usually have an external soundbar.
HDMI-CEC (Consumer Electronics Control is a bi-directional bus for remote control of electronic devices) on the stick is activated during setup, providing remote control. But voice search requires a Fire TV remote, Amazon Echo or similar Alexa-compatible device.
Other
As known, image quality depends on brightness and contrast. But native black levels have little effect on image quality in bright space due to ambient light. Of course, lenticular UST screen reduces its impact, but even it does not provide deep blacks. Therefore, at low brightness the image looks faded and dull. The max 3500 ANSI Lm easily suppresses even scattered sunlight. Its reducing in a dark room improves color accuracy.
Unfortunately, the ultra-wide color gamut of the triple-laser model is accompanied by an artifact called laser speckle. They are caused by interference and are the main problem of any ALPD 4.0-based light source. In turn, interference usually occurs due to the laser light being randomly scattered by the textured screen surface.
But the speckle is only visualized at close range and practically disappears at a distance of 10-12 ft (more than 3 meters). But viewing 100″ or more images from a shorter distance is clearly inconvenient, which significantly reduces this problem.
However, some companies are already quite successful in dealing with this problem. In particular, the new Formovie Theater UST projector uses LPSE-based speckle suppression technology, which, according to the developer, radically reduces this negative effect.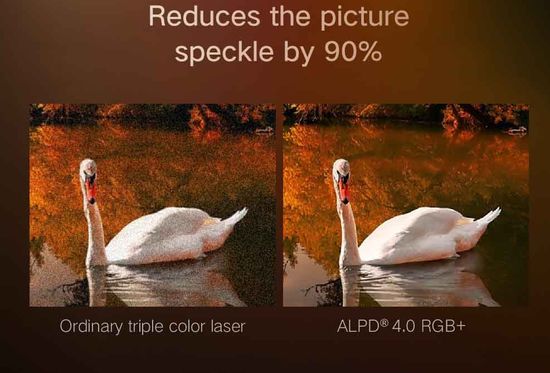 As known, Formovie is a joint venture between Xiaomi and Appotronics, which is developing the ALPD laser engines. In fact, this LPSE (laser-plasma simulation environment) technology is a computer code designed to solve problems in the area of high-energy-density physics.
Unlike many competitors, AWOL Vision supports the popular 3D format among many.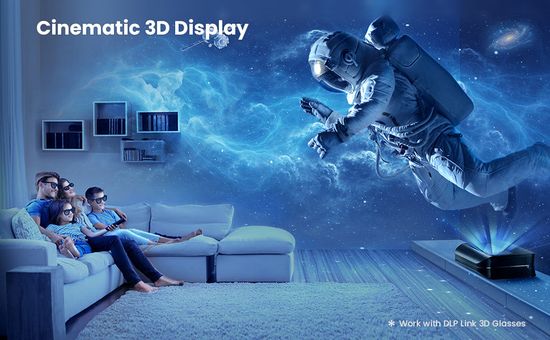 Minimum fan noise is about 36 dB and rises to 43 dB from 1 meter away in brightest Dynamic mode. For comparison, the noise of a refrigerator reaches 40 dB.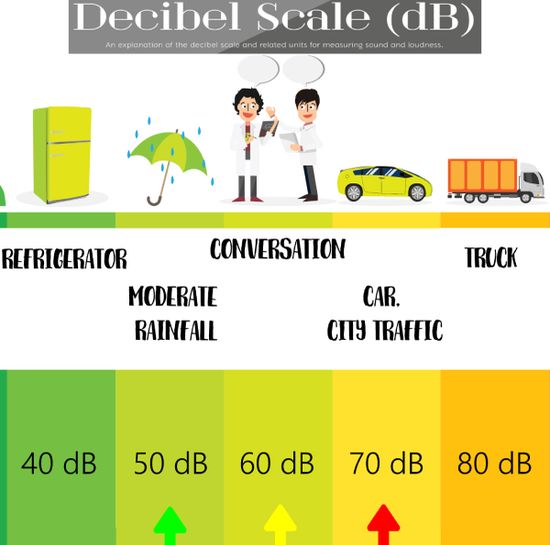 Conclusion
Pros
– superb brightness and performance under ambient lighting with UST ALR screen;
– wide color gamut (107% Rec.2020);
– 3,500 ANSI Lumens brightness;
– Dolby Vision, 3D, and HDR10+ support;
– premium Ricoh all-glass lens with a large aperture;
– superb 36W audio system;
– eARC (Enhanced Audio Return Channel) provides lossless audio transmission over an HDMI cable;
– motorized focusing;
– Amazon Fire TV Stick 4K Max for streaming.
Cons
– not very user friendly menu interface;
– ~ 35ms input lag in Low Delay Mode for 4K/1080p@60Hz is only good for casual gaming;
– visible laser speckle from a short distance.
This year, the list of 4K laser UST projectors has expanded with:
– LG CineBeam HU915QE – $ 6,000 (ALPD 4.0; 3,700 ANSI lm);
–Epson EpiqVision Ultra UST 4K LS800 – $ 3,500 (ALPD 3.0; 4,000 ANSI lm);
– LG HU715Q 4K UST – $ 3,000 (ALPD 3.0; 2,500 ANSI lm);
– Hisense PX1 Pro – $ 3,000 (ALPD 4.0; 2,200 ANSI lumens);
– Formovie Theater – $ 3,000 (ALPD 4.0; 2,800 ANSI lm);
– NexiGo PJ90 Aurora – $ 2,600 (ALPD 3.0; 2,200 ANSI lm);
– Hisense PX1 – $ 2,300 (ALPD 3.0; 2,000 ANSI lm);
–Optoma CinemaX D2/D2 plus; – $ 2,300 (ALPD 3.0; 3,000 ANSI lm).
But despite an impressive list of formidable competitors, the cheapest LTV-2500 ($ 2,400) and the brightest LTV-3500 (3500 ANSI lm) have superb value for money among triple-laser ALPD 4.0-based models. Given the 107% color gamut, premium lens, great audio system and 3D support, they have excellent marketing prospects.
This video introduces AWOL Vision Vanish Laser TV.