As known, Huawei Technologies Co. Ltd. was founded in 1987 by a former engineer of the People's Liberation Army of China. Today, its share reaches 13% of global smartphone sales, second only to Samsung (19%). For example, in 2018, its revenue reached $ 107 billion, providing a profit of about $ 8.8 billion.
A significant share of the company's products is sold under the Honor brand, which also belongs to Huawei. In fact, the Honor brand can be positioned as a separate series of devices with its own name. Initially, Huawei created it for the mid-budget segment of smartphones, laptops, etc, oriented primarily to the younger generation. But the strategy of selling Honor models via the Internet, including its own websites and third-party online stores, allowed the company to further reduce prices. As a result, its popularity has increased dramatically. Today, there is even a Honor Club that provides additional discounts to its members. As a consequence, some perceive Honor as a separate company. But in fact, Honor is just a very successful Huawei series.
Sanctions
Of course, the confrontation with the US government has made significant adjustments to the rapid development of the company. As known, spring 2019, U.S. President Donald Trump introduced an emergency regime to protect the country's communication networks, blacklisting Huawei. Of course, this decision significantly complicated the sale of Huawei products in America. Additionally, from May 20, 2019, Google stopped working with Huawei, limiting its access to Android services. Then, on May 22, the British ARM company broke off cooperation with Huawei, despite losses due to the production of Kirin chipsets. Then, on May 22, the British ARM company broke off cooperation with Huawei, despite the loss due to Kirin chipsets. But in July, during the G20 summit, U.S. President Donald Trump unexpectedly made a statement about the possible lifting of some bans on cooperation between US companies and Huawei.
Nevertheless, even at the end of 2019, the prospects for the further development of this situation remain very uncertain. On the one hand, the US Congress allocated $ 1 billion to small telecommunications operators to replace Huawei and ZTE equipment. In addition, Google, Intel and Panasonic completely suspended their cooperation with Huawei. But the US Department of Commerce licensed Microsoft to sell the software to this Chinese company.
Of course, any trade war sooner or later ends with a reasonable compromise agreement. Probably, this conflict will also be resolved in the near future without fatal consequences for the parties.
However, throughout the second half of 2019, the Chinese giant was intensively preparing for possible complications. In particular, Huawei unexpectedly introduced its own Harmony OS (HongMengOS or OakOS), which can become a competitor to Android OS, and several great HiSilicon Kirin chipsets, including Kirin 810, 990 and 990 5G, whose specs are quite comparable with Qualcomm Snapdragon 855.
Key Features
Probably, a modern phone can be considered one of the most technically sophisticated devices. In fact, today it combines the functions of a phone, a pocket PC, a high-quality camera and a multimedia center. For example, some companies have been offering Projector Mobile Phones with a projector function, including the very popular Blackview MAX 1 Projector Mobile Phone.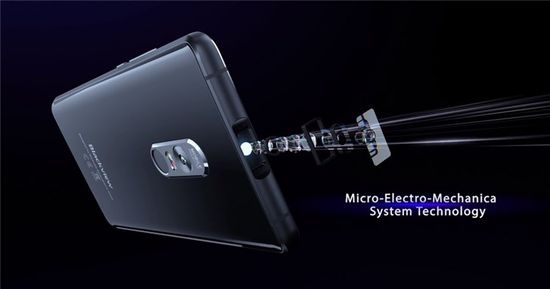 As a consequence, the modern smartphone uses complex components, including OS, chipset, Smartphone Storage, camera, display, etc.
Their specs directly affect the functionality and quality of the model and, accordingly, smartphone choice.
At IFA 2019, the company introduced EMUI 10 (Emotion UI) for Android 10.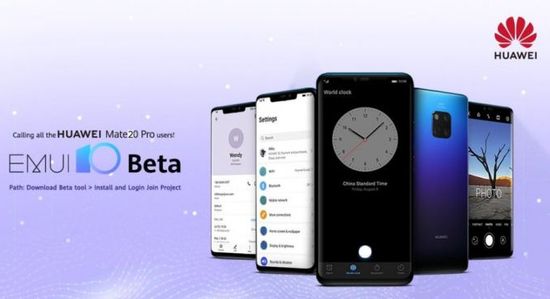 But further escalation of the conflict could accelerate the full implementation of Harmony OS instead of Android.
Todey the company sees Harmony OS as "Plan B," planning to use the new OS only in the Chinese market.
In addition, Huawei equips the phones with its own HiSilicon Kirin chipsets, which today quite successfully compete even with Qualcomm Snapdragon.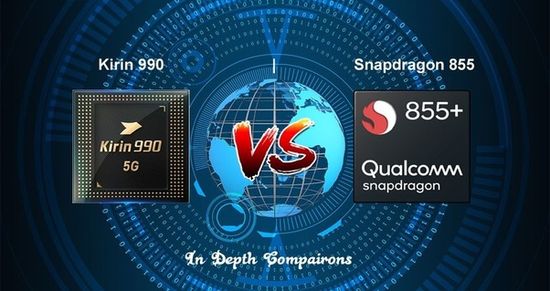 Camera and display
In recent years, the company places the Leica logo next to the cameras of its flagships, advertising its cooperation with the famous German manufacturer.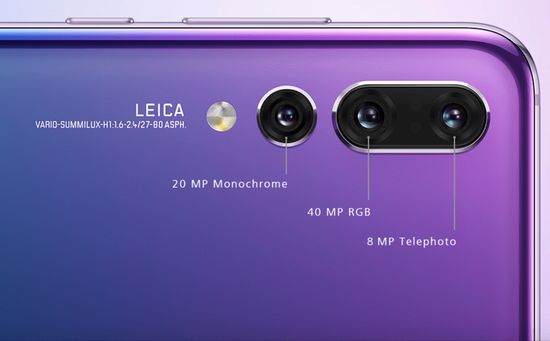 Of course, Leica does not produce cameras for Huawei. Formally, their cooperation includes the experience exchange in the development of optics and software, including the optical transmission, color rendering, detailing, image post-processing with AI methods, etc. But in fact, Leica strictly controls and, if necessary, helps to create high-quality cameras in exchange for the right to use their logo. As a result, almost all experts note a sharp increase in the quality of cameras in Huawei models.
As known, Huawei uses in their phones AMOLED and IPS matrices from various companies, including Foxconn, Tianma, LG, etc. For example, the very expensive Porsche Design Huawei Mate RS (2018) uses a gorgeous 6.0-inch LG OLED screen with 2880 x 1440 (Quad HD +) resolution, 538 ppi pixel density and 90,000: 1 contrast.
The lineup
Huawei uses a fairly popular strategy, annually offering a huge number of models in different price segments. A few years ago, Samsung and LG used a similar tactic. For example, in 2014 Samsung introduced 56 new models, and LG – 41 new smartphones. But other companies, including Apple or Google, prefer a small assortment of new models. Of course, a huge range allows the company to actively experiment with components in search of the optimal configuration. For example, many Best Sellers have only average specs, but a good price / quality ratio due to the successful configuration has ensured them marketing success.
But the cost of any product consists of the costs of development and design, production, logistics, advertising, etc. Further support also requires additional costs for updating the OS, production of components for repair, etc. As a result, a large number of models almost always reduce profits due to rising costs. Therefore, in recent years, many leaders are reducing their range.
But Huawei does not change its tactics. Apparently, financial power allows the Chinese giant to ignore this aspect. As a result, today the market simultaneously offers dozens of Huawei models with almost the same specs and price. Of course, this factor expands the range, but often complicates the phone choice. In fairness, the company does not very strictly follow the traditional division of its products into price segments.
In 2019 company introduced several very interesting innovative phones, including the Nova 5, 5i and 5 Pro, P30 Lite, P30 and P30 Pro, Mate X and Mate 30 Pro, Honor 10i, 20, 20 Pro and View 20.
Conclusion
Traditionally, Huawei's list of pros includes flexible pricing policy and a huge assortment. But in recent years, the Chinese giant has made several breakthroughs.
Firstly, in collaboration with the famous German Leica Camera AG, the company radically improved the quality of the cameras of its smartphones, taking a leading position in the segment of camera phones.
Second, the company has radically improved its HiSilicon Kirin chipsets, which today successfully compete even with the latest Qualcomm Snapdragon 855 Plus.
Thirdly, the company introduced new Harmony OS, which many experts consider very promising.
Moreover, Honor and Huawei smartphones took the first two places in the research of Harris Interactive. This company analyzed 130,050 cases of after-sales appeals of customers of a large European Darty retail network. To the surprise of many, Chinese models were recognized as the most reliable. iPhone took only third place. Perhaps the Chinese manufacturer for the first time ahead of traditional leaders in this indicator.
The combination of these factors allows the Chinese company to be optimistic about the future, despite their problems with sanctions.
This video offers Samsung Galaxy A70 vs Honor View 20 SpeedTest.