As known, fierce competition in the consumer electronics segment is the main trend of the last few decades. In fact, the development of innovative technologies has become for companies one of the main tools to ensure the competitiveness of its products. As a result, almost all leaders annually offer models that use a wide range of the most effective innovative solutions. Of course, TVs are one of the most high-tech segments.
LG TVs
Of course, LG needs no introduction. Every year this company offers models with the support of the most advanced technologies, many of which are its own development. Nano Cell, HDR technology, HDMI 2.1 (48 Gbps), etc perfectly illustrate this trend. Of course, 2019 was no exception. For example, at CES 2019, the company demonstrated first rollable OLED TV.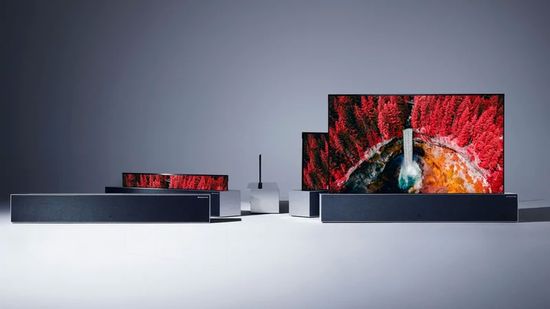 260 flexible OLED screens, connected together to imitate a waterfall struck the imagination of the most imperturbable viewers.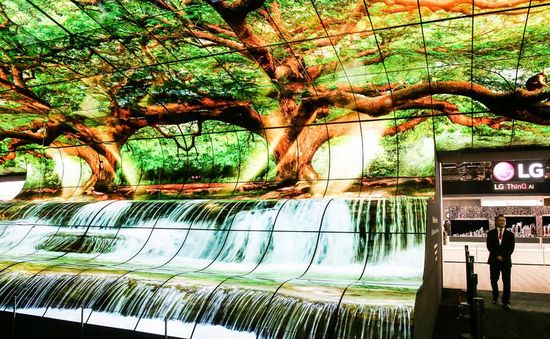 All modern models use OLED or LED LCD technology. In fact, QLED (Samsung), Nano Cell (LG) and Micro LED are innovative LED LCD TVs.
QLED and Nano Cell technologies have a lot in common, but are developed by different companies.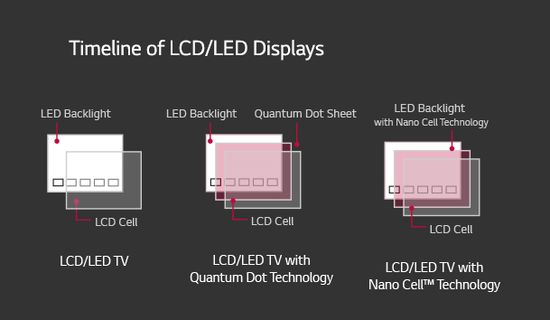 Recall that QD (quantum dots) or fluorescent semiconductor nanocrystals are tiny single crystals with a diameter of 2-10 nm (15-150 atoms). The size and shape of QDs is easily and accurately controlled by the duration and temperature of the process of their synthesis.
QD color depends on its size. The size of large red QDs reaches 7 nm (150 atoms), the diameter of green particles is about 3 nm (30 atoms), and the smallest blue QDs have a diameter of only 2 nm (15 atoms). These nanoparticles are applied to an additional nanofilter between the LED panel and the LCD screen. This element significantly improves brightness control, providing more accurate color rendering. The main difference between Nano Cell and QLED is the size of the calibration pixel, which is 1 nm and 2-7 nm, respectively. Modern Nano Cell models are slightly cheaper than QLED models with similar technical specifications.
LG LED 65SM9500 NanoCell
But the company is also actively developing traditional LED LCD TVs. In 2019, LG introduced the new SM9500 (55, 65 ") TV (SM9800PLA in Europe).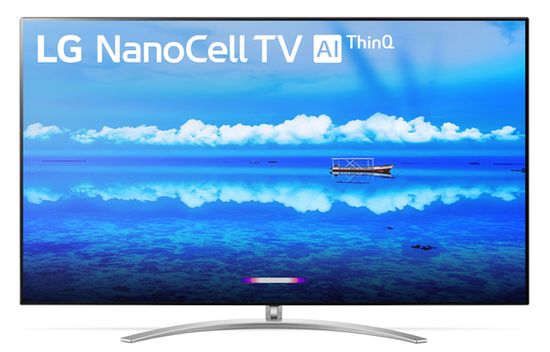 This ultra slim LED 4K TV with Nano Cell display and FALD backlight supports the HDR standard, including Dolby Vision, HDR10, HDR10 Pro, HLG, HLG Pro and Advanced HDR from Technicolor.
In 2019, LG continues to ignore the competitive Samsung HDR10+ standard, claiming that its models provide a similar effect due to the dynamic Tone mapping mode. Dynamic frame-by-frame HDR image processing uses the Enhanced Dynamic Tone Mapping algorithm.
The native resolution of RGB matrix is 3840 x 2160 pixels, which corresponds to 4K Ultra HD. In addition, the model supports HDMI 2.1, Dolby Atmos, wireless WiSA audio and uses WebOS 4.5.
SM9500 uses an upgraded second-generation Alpha 7 Gen 2 processor and an HDMI 2.1 port with HDMI eARC and VRR support.
New HDMI 2.1 interface provides 48 Gbps.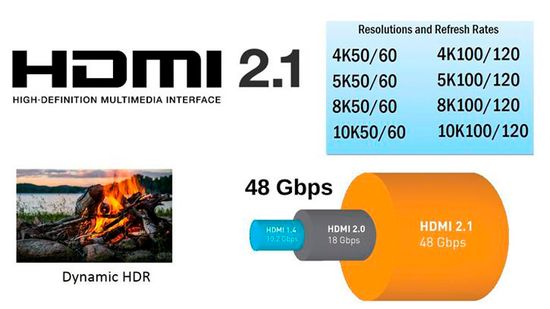 For comparison, HDMI 2.0 only supports 18 Gbps. Accordingly, new model can playback content with higher resolution and frequency. In particular, this model supports a 4K / 120 Hz mode. In addition, HDMI 2.1 provides a Variable Refresh Rate feature that is similar to the AMD FreeSync and Nvidia G-Sync technologies.
Moreover, the HDMI 2.1 supports Auto Low Latency Mode (ALLM) technology that automatically determines the optimal delay time for the smoothest possible playback.
HDMI eARC provides lossless audio transmission through the HDMI eARC port.
Of course, the LG SM9500 with HDMI 2.1 is backward compatible with HDMI 2.0. But connecting external HDMI 2.1 devices requires Ultra High Speed HDMI cables.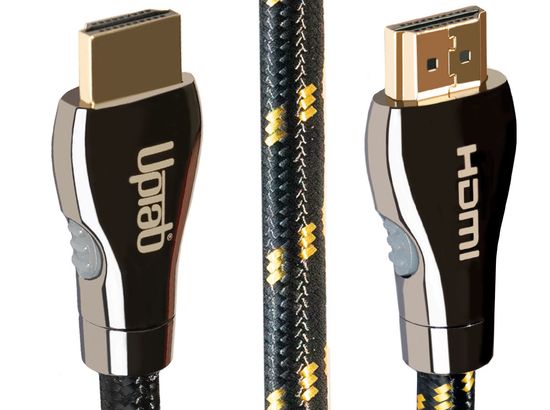 Key features
Matrix LG SM9500 supports 10-bit color depth. Most modern TVs use 8-bit matrix, which provides 8 bits for each of the three colors (red, green, blue) or 256 shades. 10-bit panels provide 1024 shades per color. Accordingly, 1024 х 1024 x 1024 is 1.07 billion colors per pixel. For comparison, this value for the 8-bit matrix reaches only 16.8 million. This value mainly affects the degree of image realism.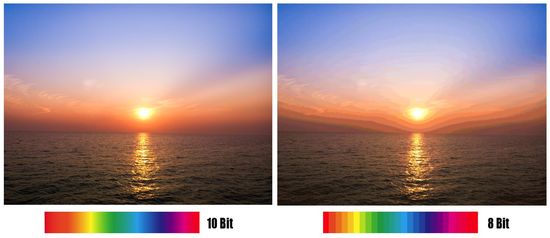 The top LG 2019 models continue to use FALD (full-array local dimming) backlight. It uses LEDs behind the screen that are combined into arrays for each screen zone. In this case, the TV can turn off certain areas of the backlight, providing a deeper black, improving the detail in the shadows and reducing the excessive brightness. As a result, FALD significantly improves the contrast, providing great image quality.
Processing dynamic scenes uses an improved LG α7 (Alpha 7) second-generation processor that has replaced the previous Alpha 7.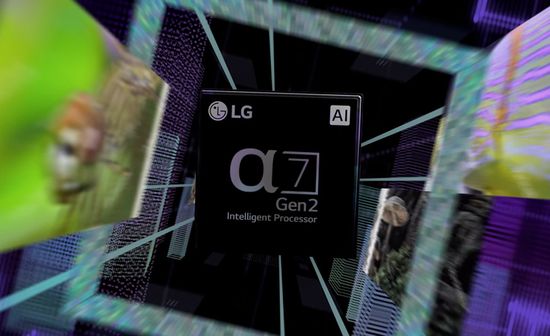 According to the company, it has significantly improved the performance of color and motion processing algorithms.
The model uses a very popular Magic Remote with a gyroscope, which provides cursor control when it moves in space. In addition, it does not require direct guidance to the IR receiver on the TV. But location and set of its buttons is slightly different from the Magic Remote 2018.
As known, LG TVs use Dolby Atmos since 2017. This feature automatically adjusts to any connected speaker system. This TV uses a 2.2 circuit with a total power of 40 W. Wireless Sound Sync provides connection and transfer of audio content to mobile devices.
ThinkQ AI
The LG TVs 2019 uses updated webOS 4.5.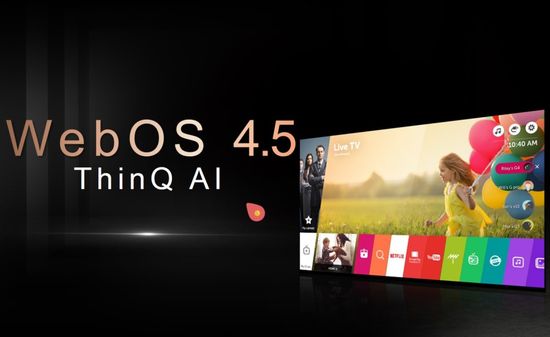 It retains all the features of last year's popular system and adds an intelligent selection from apps like Netflix based on user preferences. The company also expanded its voice assistant capabilities, including Google Assistant support and added support for Amazon Alexa. The system can prompt various voice commands in the menu via the AI Recommendation.
As known, since 2018 all household appliances, electronic devices and LG services with support for AI are combined in the ThinQ AI. Of course, the LG SM9500 also supports ThinQ.
Moreover, model uses Deep ThinQ technology and personalized Google Assistant to control using voice commands and communicate with other smart home devices.
As known, at CES 2019, LG introduced their new OLED and NanoCell TVs. The LG NanoCell line up 2019 includes SM9970 (8K), SM9500 / SM9000 (65 ", FALD Pro / 55" and 65 ", FALD) and SM8600 (Local Dimming). This video offers review of the LG 65SM9000.