Of course, EPSON projectors need no introduction. As known, Seiko Epson Corporation is the holding company of the Epson group of the Japanese diversified concern Seiko Group. Company has production facilities in Japan, USA, Italy, Great Britain, Indonesia, Malaysia, the Philippines, Thailand and Singapore.
As known, the development of one of the main projection technology called Epson 3LCD became an important event in its history. Already in 1989 the company introduced the world's first 3LCD VPJ-700 projector.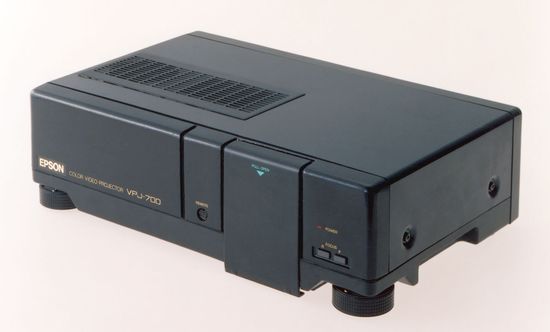 Today, three-matrix 3LCD technology successfully competes with DLP and LCoS (D-ILA, SXRD) technologies.
Of course, over the past decades, the company has radically improved its projectors by developing a large number of innovative technologies. As a result, virtually all modern Epson projectors, including the 4K PRO-UHD series (5050UB and 4010) consistently included in the group of leaders in this segment.
EPSON innovations
4K PRO-UHD Projection

This innovative technology includes a set of video signal processing algorithms. Of course, the increase in resolution due to wobulation (e-shift or Pixel Shifting or 4K Enhancement) is a major one. But new processing algorithms also improve color accuracy and color range.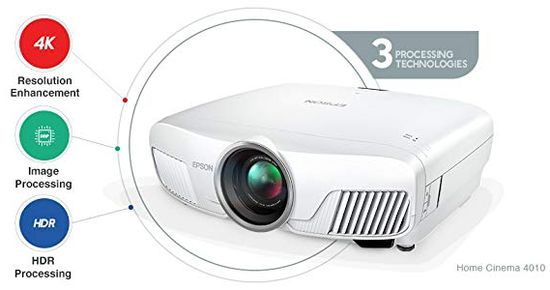 As known, 4K-Enhancement pixel-shifting technology divides the original high-resolution image into 2 or 4 pictures (Two-Phase or Four-Phase Pixel Shifting), shifts them relative to each other by half-pixel diagonally and transmits sequentially on the screen. High speed creates the perception illusion of these pictures as a single image. In addition, its resolution is perceived as the sum of all resolutions of these images due to their shift, which visually increases the pixel density. In this way, technology transforms Full HD resolution into pseudo 4K.
This technology uses S2 Pixel-Shift Processor for precise control of each LCD chips.
Moreover, it supports full HD resolution in 3D Mode.
In addition, the Precision HDR Adjustment option very precisely adjusts HDR performance with 16-level discreteness.
Digital Cinema mode provides the Extreme Color Gamut option to reproduce full DCI-P3 color space. According to the company, the increase in color performance reaches 50%.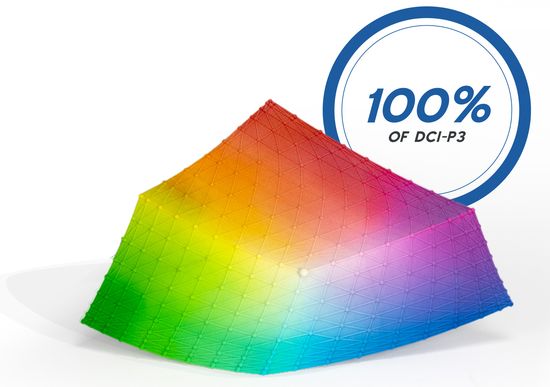 As known, Epson UltraBlack technology uses a compensation filter to increase the efficiency of controlling the light polarization. In fact, it suppresses excess light in the signal, increasing the dynamic contrast ratio to an unprecedented value of 1,200,000: 1.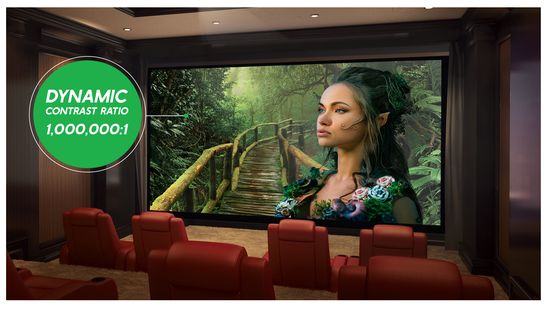 Other
The company also improved its 3-Chip color processing algorithms (True 3-Chip), increasing the RGB coverage for each frame to almost 100%. As a result, the new models provide a display of the full color gamut with minimal loss of brightness.
Powerful ZX CPU supports ADC processing without delay for 12-bit signals. Its performance provides high smoothness of tonal transitions without bands and other artifacts due to compression.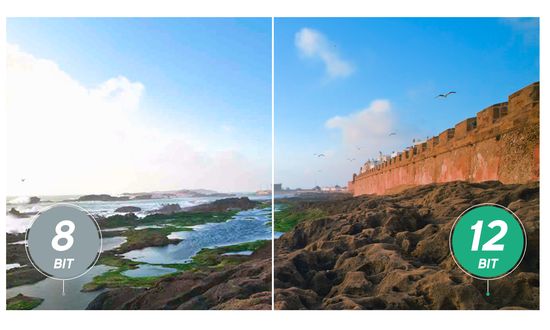 Moreover, new Epson projectors have H2 HDR CPU with support HDR 10 standard for very accurate playback of HDR content.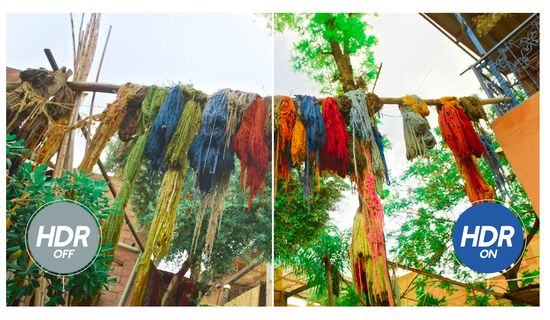 Moreover, modern Epson projectors use patented VRX lenses with additional focusing at the edges and without loss of luminous flux.
Besides, the motorized lens provides a lens offset of ± 96% and ± 47% vertically and horizontally, respectively. In addition, the lens memory stores ten presets for zoom and focus. P>
Of course, all modern Epson projectors support HDMI 2.0, color formats and 4K HDR content at 60 Hz.
Unfortunately, not all EPSON models support the full range of these options. Its list mainly depends on the class of the model and, accordingly, its price. But EPSON 4K PRO-UHD home theater projectors, including EPSON 4010, 5050UB / 5050UBe and 6050UB support them.
Of course, all these factors affect the choice of the optimal projector.
This video presents some innovative technologies in modern Epson projectors.