A huge number of people start the morning with a cup of invigorating coffee. For more than 300 years, the popularity of coffee and coffee drinks has been increasing, stimulating the creation of new recipes. Of course, huge demand is a great motivation for companies. As a result, today the market offers a huge number of different devices for their preparation, including single-serve espresso makers, traditional automatic espresso machines, etc.
In addition, fierce competition forces companies to constantly improve their models, actively using innovative technologies. Of course, the famous Swiss Jura is fully consistent with this trend, regularly updating its lineup. Relatively recently, company introduced the innovative Jura Z6. Jura D6 continues this series.
The famous Swiss company introduced the new Automatic Espresso Machine called Jura D6 (or D60 or D600). In fact, it replaced the discontinued Jura C60, being today the most budgetary Jura model. Jura D6 has an identical case with C60, but its equipment matches the Jura E6.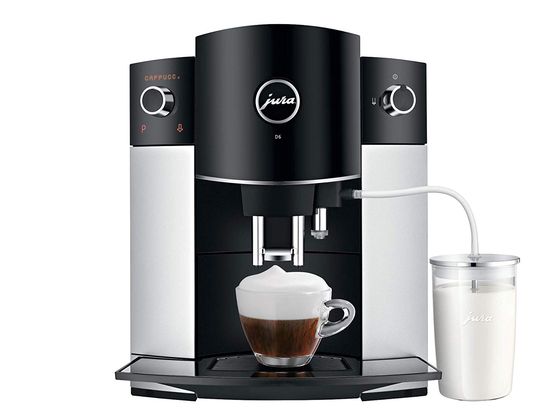 Design and specs E6, D6 and C60 are very similar.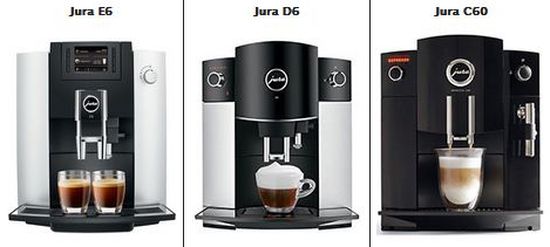 Jura D6 vs C60 vs E6
The list of main differences includes:
– C60 can use grains and ground coffee, D6 and E6 – only grains;
– coffee beans container in E6 holds 280 grams, D6 and C60 – only 200 grams;
– E6 supports 8 coffee strength settings, D6 and C60 – only 4;
– Jura E6 has a 2.8" color display, D6 and C60 – monochrome;
– E6 and D6 use Pulse Extraction Process or P.E.P. technology and Wireless Ready, C60 – no.
The Wireless Ready is a connector for the optional JURA Smart Connect Bluetooth Adapter. In fact, it provides the launch of the drink preparation via Bluetooth.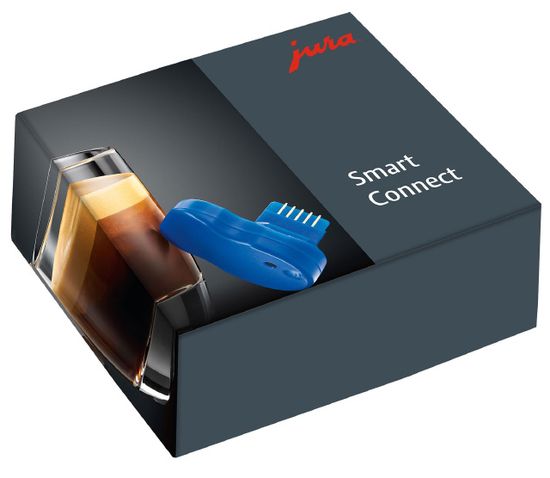 Jura D6 uses the following components:
– non-removable brewing unit with a capacity of up to 16 grams of coffee with pre-wetting function;
– steel coffee grinder with 12 grinding degrees, including the intermediate settings;
– Invensys pump with pressure of 15 bars;
– P.E.P. (Pulse Extraction Process) Technology – Pulse Mode pump operation after pre-wetting to slow down the brewing process and increase extraction. Delonghi uses Doppio + mode for this purpose.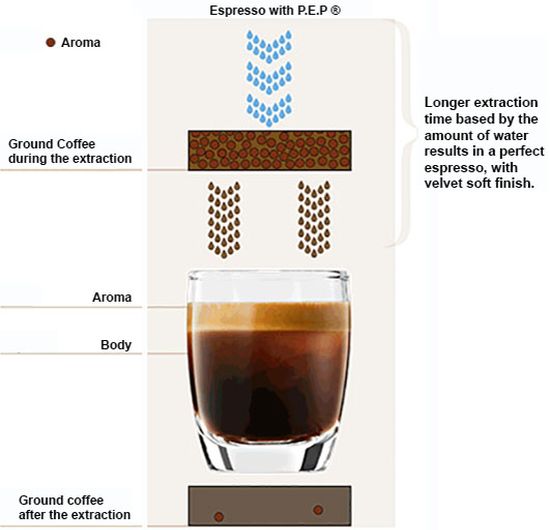 – flowing thermal block with a capacity of 1450 W with very fast heating. The model prepares the first portion 32 seconds after being turned on, which today is the minimum for this class;
– the model also has a 1.9 liter water tank, a 200 gram bean hopper, 16-cup coffee grounds waste bin, and dispenser for two cups of black coffee.
Key Features
The main programs:
– espresso: from 15 to 80 ml with P.E.P;
– coffee: from 25 to 240 ml;
– cappuccino: milk foam – from 3 to 60 seconds, the maximum amount of milk is about 550 ml, coffee – from 25 to 240 ml;
– milk: from 3 to 60 seconds;
– hot water: up to 450 ml.
Jura D6 uses a semi-automatic milk frother with manual on / off control using the handle on the front panel. It works great, providing a finely divided, dense foam of optimal consistency. Self-cleaning mode is activated only 10 minutes after the steam valve is shut off. Unfortunately, the self-cleaning algorithm has several cons:
– changing the start delay is quite complicated;
– significant water consumption;
– lack of a bipper after 10 minutes;
– device flushes only the milk frother module without a tube;
– manual flushing does not cancel the flushing request (LED flashing).
Like other Jura models after 2016, Jura D6 uses the Claris Smart filter with the intelligent water system (IWS).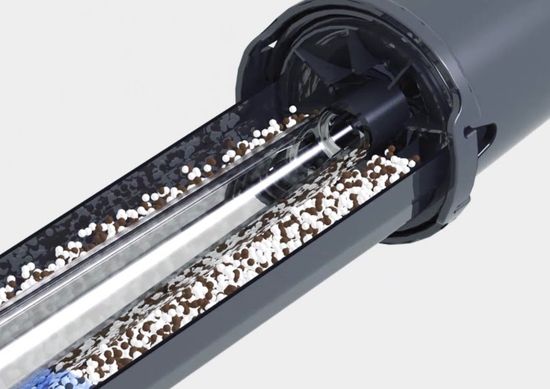 As known, it controls the filter replacement time depending on the installed water hardness. Refusal to use it, for example, when using an external filter, requires pressing the left Rotary Switch after the inscription "insert filter" appears.
Pros:
– capacity up to 16 grams provides the maximum strength of espresso;
– according to statistics, the maximum reliability of the brand;
– quick cooking due to the powerful thermal block;
– instant switching between modes;
– excellent quality milk foam.
Conclusion
Today, the D6, C60 and E6 cost about $ 920, $ 975, and $ 1,150, respectively. Given this factor, today D6 is the best choice among budget Jura models. Of course, the market offers no less interesting models, including, for example, the DeLonghi Dinamica ECAM350.25SB, KRUPS EA89 Evidence Plus, etc. But Jura D6 successfully competes with them, offering excellent coffee drinks and time-tested brand reliability.
This video demonstrates the operation of the Jura's Pulse Extraction Process (P.E.P.) technology.