As usual, the Japanese giant has announced their new lineup at CES 2022. Without a doubt, Sony A95K with Samsung Display's hybrid QD-OLED panel was its main sensation. Of course, today its discussion is still premature, but Samsung S95B with the same panel has already added intrigue. In fact, the two hybrids have already begun to form a new segment of QD-OLED TVs.
Sony lineup 2022
This year, Sony also introduced the Z9K 8K and X95K 4K with miniLED backlight, which has become the main innovation of 2021. Thus, the LG QNED, Samsung Neo QLED, TCL OD-Zero series and Hisense U9G 8K with this technology get powerful competitor.
Except Sony X80K with older X1 Processor, 60Hz refresh rate and HDMI 2.0 bandwidth, new models have innovative Cognitive Processor XR. Except X85K, all TVs support variable refresh rate (VRR), 4k@120Hz gaming, and HDMI 2.1 bandwidth. Finally, Sony has updated the remote for premium models, adding, for example, a "Find Remote" feature with support of built-in voice assistant.
Sure, Google TV is one of the essential bonuses of Sony TV's smart features. The company has been using this platform since 2021. In fact, Google TV has become a significantly improved Android TV with a new interface and additional features. What's more, the Google Chromecast built-in eliminates the need to purchase an external device to cast compatible content from your phone or tablet. Naturally, it's compatible with other Google devices, including Nest speakers, etc.
Of course, a broad lineup is necessary for successful competition, but it sometimes confuses consumers. Unlike many industry leaders, Sony offers a simple and clear naming system that greatly simplifies navigation when choosing.
Designation (first symbol):
– 'A' – OLED panel;
– 'Z' – 8K;
– 'X' – 4K LED;
– suffix at the end – год ('K' – 2022, 'J' – 2021, 'H' – 2020).
For example, the Sony X800H is a 4K LED model from 2020. Importantly, since last year, the company has been using the same model number worldwide.
Sony X90K series
The Sony X90K can be positioned as an upper mid-range 4k LED TV. In fact, it replaces last year's Sony X90J. Unlike X95K with innovative miniLED backlit, it uses a Full Array contrast technology with 54 dimming zones in a 6 x 9 array. The bright VA panel with high native contrast provides high quality in any ambient light level, but has relatively narrow viewing angles. Unfortunately, the company does not use Sony's 'X-Wide Angle' technology in this series. Today X90K is a most affordable Bravia series:
– 85-inch – $ 3,000;
– 75-inch – $ 2,200;
– 65-inch – $ 1,500;
– 55-inch – $ 1,300.
But it has nearly all of modern popular features and Sony's technologies, including:
– intelligent video processing with Cognitive Processor XR;
– deep black, high peak brightness and detail with Full Array LED and XR Contrast Booster.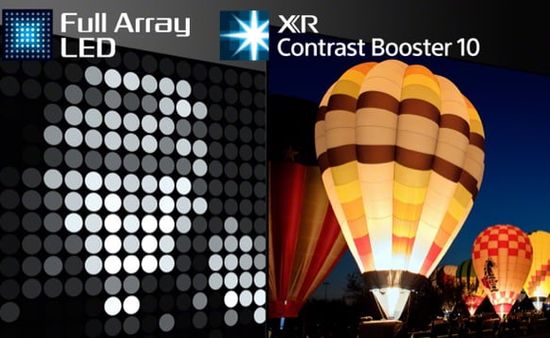 – wide color gamut with XR Triluminos Pro.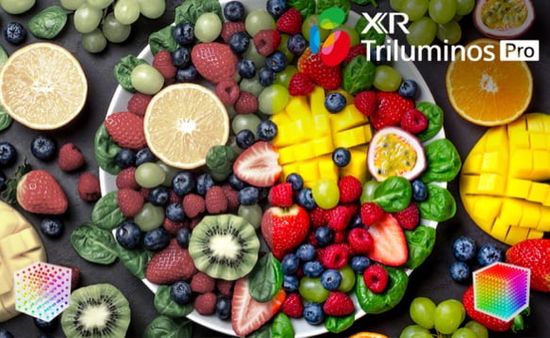 – Google TV with Google Assistant and stream from Apple device with AirPlay 2;
– BRAVIA CORE app with streaming the 4K UHD movies;
– deep immersive for cinematic content with Dolby Vision, IMAX Enhanced and Netflix Adaptive Calibrated Mode support;
– XR 4K Upscaling.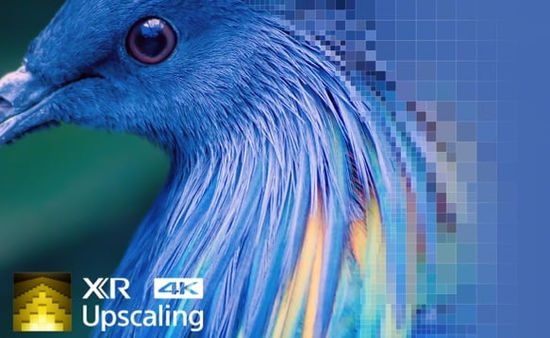 – blur-free image with XR Motion Clarity technology;
– optional BRAVIA CAM for Ambient Optimization Pro (auto adjustment of picture and sound according to room lighting), and for video chat on the big screen.
– input lag of 8.5ms, VRR, ALLM, HDMI 2.1with eARC, 4K@120 gaming and BRAVIA XR features for the PlayStation;
– two additional tweeters and Dolby Atmos support;
– multi-position low-profile or raised stand to accommodate with / without a soundbar.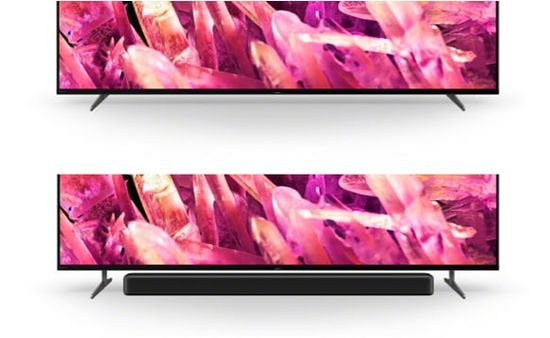 Sound and other technologies
As known, the company attaches great importance to sound quality. This year's models are no exception, embodying all the innovations. This list includes:
– Acoustic Multi-Audio technology with sound from the screen surface, X-Balanced speakers and sound positioning tweeters provide deep immersive levels.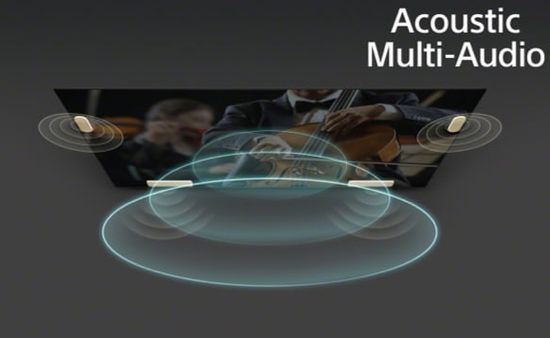 – Dolby Atmos compatible and BRAVIA XR Surround with 3D surround sound support without in-ceiling or up-firing speakers.
– Voice Zoom 2 enhances dialogue clarity by analyzing the sounds of the scene and localizing its source.
– synchronization of TVs speakers with Sony soundbars to enhance the center speaker channel with Acoustic Center Sync.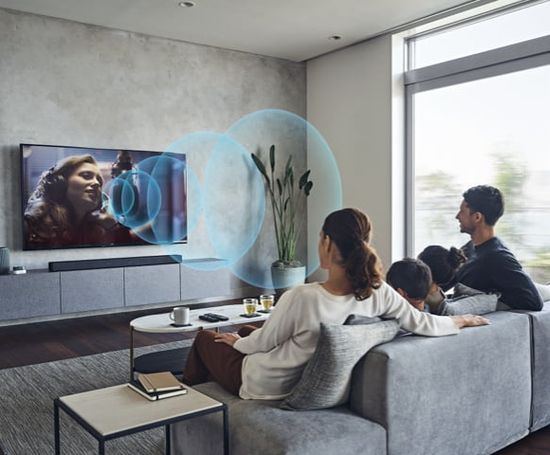 Sure, Sony soundbars provide great sound quality, but unfortunately they are quite expensive. For example, 7.1.2ch Sony A7000 Dolby Atmos soundbar costs $ 1,300;
– 360 Spatial Sound Personalizer with optional Wireless Neckband Speaker (about $ 250) simulates spatial surround sound very naturally.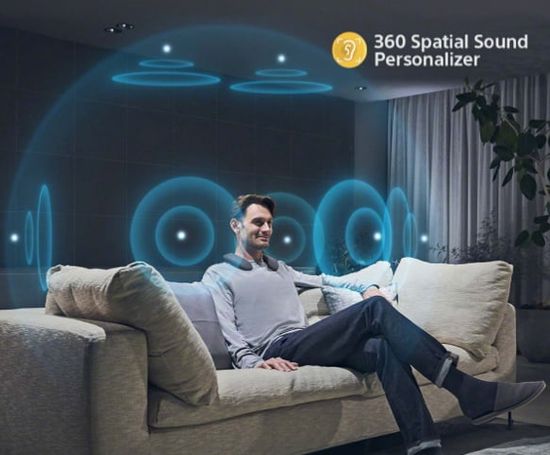 – together with the Ambient Light Optimization feature, Netflix Adaptive Calibrated Mode promises studio quality with the help of auto setting for Netflix content.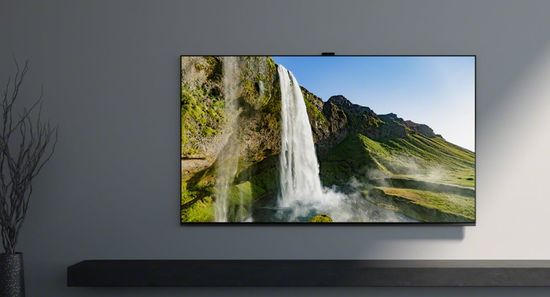 – BRAVIA CORE Calibrated Mode automatically selects the optimal picture settings based on the filmmaker's original vision;
– hands-free help option of Google TV provides voice control without remote.
Image quality
The VA panel provides a great contrast ratio that goes up to 4,800 : 1 (native contrast) and rises up to 6,400 : 1 with local dimming. Unfortunately, it's not available with VRR enabled while gaming.
SDR Brightness ranges from 574 nits (cd/m²) for peak 50% window to an unprecedented 929 nits for peak 10% window ('Custom' Picture Mode, max Brightness, Contrast- '90', Color Temperature – 'Expert 1', Auto Local Dimming and Peak Luminance on 'High'). Furthermore, 'Vivid' Picture Mode with Color Temperature set to 'Expert 2', the Brightness, Contrast, and Gamma at their max, and the Advanced Contrast Enhancer, 'High' for Auto Local Dimming and Peak Luminance increases peak brightness up to 1,060 nits with a 10% window. But, of course, these settings reduce the accurate image.
HDR Brightness ranges from 610 nits with 100% window to 976 nits with 10% window, which is also a great result.
The gray and black uniformity is quite acceptable and the bit of vignetting in the corners doesn't interfere with viewing.
Pre / Post calibration:
– White Balance dE – 3.62 / 0.15 (good value < 3);
– Color dE – 2.45 / 1.02 (good value < 3);
– Gamma – 2.23 / 2.19 (2.1 – 2.3);
– Color Temperature – 7,257K / 6,504K (6500K is the standard color temperature).
Too cold color temperature out-of-the-box giving the image a blue tint. Other settings are close to normal. Calibration provides near perfect accuracy.
Color Gamut confidently exceeds 90% DCI-P3, and 70% Rec.2020 which is more than enough for HDR content.
Conclusion
Pros
– Google TV smart platform;
– great contrast ratio with deep blacks;
– very high SDR peak brightness;
– rich, bright and saturated colors;
– great gaiming performance;
– wide range of innovative features and technologies;
– excellent audio.
Cons
– blooming around some small bright objects;
– narrow viewing angles;
– glare in bright sunlight.
Priced at $ 1,500 for the 65-inch model, the series offers great contrast, brightness and audio, wide color gamut, high gaiming performance, and finally, a Google TV smart platform with many functions. Moreover, the series uses almost all innovative Sony's TV technologies. The combination of these factors provides the model with great value for money, and, as a result, excellent marketing prospects. Perhaps the X90K isn't ideal for glassed-in porch due to glare and narrow viewing angles, but it's great for any living room where they're unlikely to interfere with viewing. This series may well claim a place among this year's bestsellers.
This video shows the new Sony BRAVIA XR X90K 4K HDR TV.