10 years ago, Sony introduced the first model with Quantum Dot (QD) technology, ushering in an evolutionary leap in LED LCD TVs. New technology dramatically improved color accuracy and expanded the color gamut by improving the white quality used as backlight for RGB filter.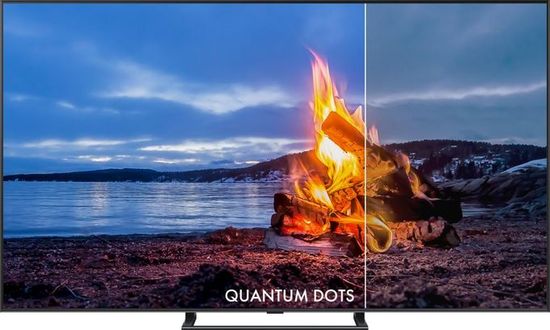 In fact, these TVs generate white by combining blue, green, and red. The blue is formed by an array of blue LEDs. Further, the design uses a film with sputtered microcrystals, the size of which corresponds to the wavelengths of red and green. Accordingly, by absorbing some of the blue, they re-emit red and green. After the film, they mix with the partially passed blue to form a high quality white that is sent to the RGB filter.
MiniLED backlight was the second great milestone in the development of LCD technology. In fact, developers have replaced traditional LEDs with miniature LEDs.
A radical reduction in size allowed developers to increase their number to tens of thousands. Grouped into arrays with separate control, they provide control in separate frame areas depending on the content. Of course, hundreds and even thousands of dimming zones have dramatically increased the efficiency of local dimming at the expense of improved accuracy.
The Chinese giant TCL can rightly be positioned as a pioneer of this technology. From 2018 to 2020, the company introduced its three generations, including Contrast Control Zones in TCL 6 series, Quantum Contrast backlight in 8 series, and Vidrian Mini-LED at CES 2020. Finally, at CES 2021, the companies introduced Samsung Neo and LG QNED series with this technology. TCL has announced the new OD-Zero backlight, which has been upgraded to the OD5 version in 2022.
LCD QD miniLED TVs
In fact, in 2021 the market has expanded with premium LCD TVs that provide great colors with QD technology, and superb contrast with miniLED-based local dimming. Today this segment is developing rapidly. Samsung leads the way in terms of product range. In particular, the Neo 4K series includes (prices for 65″ models):
–QN85A and QN90A (2021) ~ $ 1,600 and $ 1,500;
– QN90B and QN95B (2022) ~ $ 1,600 and $ 2,500;
– QN85C and QN90C (2023) ~ $ 1,700 and $ 2,000.
Unfortunately, great quality comes at a high price.
Of course, the Chinese giants are also not wasting their time. This year they introduced the flagship TCL QM8 and Hisense U8K with similar technologies. What's important, while offering almost similar specs, they cost only ~$ 1,200 and $ 1,100 (65″ models), respectively. But TCL QM8 is currently only available in USA. In addition, its price on the company's website is $ 1,700.
Considering the prices, they claim a place among this year's bestsellers due to the superb price-performance ratio. Therefore, the comparison of Chinese flagships seems relevant.
Both models use Google TV with Chromecast.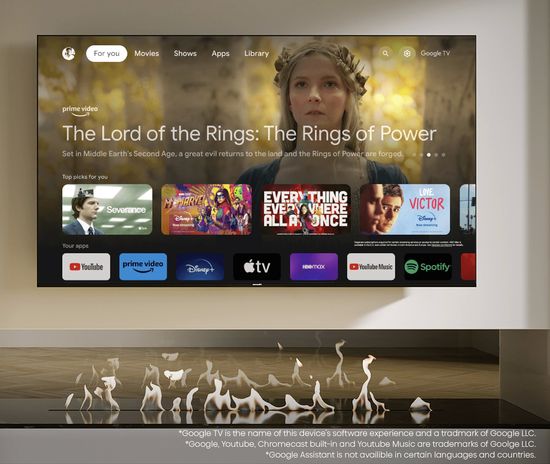 But it's only available in the US version of Hisense U8K.
Australia's version uses the Vidaa platform. The discussion about the pros & cons of Google TV, Samsung Tizen, LG WebOS, Amazon Fire and Roku TV has been going on for several years. But given the ultra-popularity of the Android platform, Google TV's superb marketing prospects are hardly in doubt.
Their Gamut Coverage is 99% for Rec. 709, and 80% / 76% for Rec. 2020 (U8K / QM8). Both TVs are great for gaming with ~13ms input lag.
U8K vs QM8
The 55″/65″ Hisense U8K and all TCL QM8 have a bright and high contrast VA panel. The 65″ U8K delivers a nearly 1,600 nits peak brightness on a 10% window in HDR Theater mode, and native 5,000 : 1 contrast ratio. According to the company, local dimming with 1,056 zones of miniLED Pro backlit raises it to an unprecedented 2,114,000:1.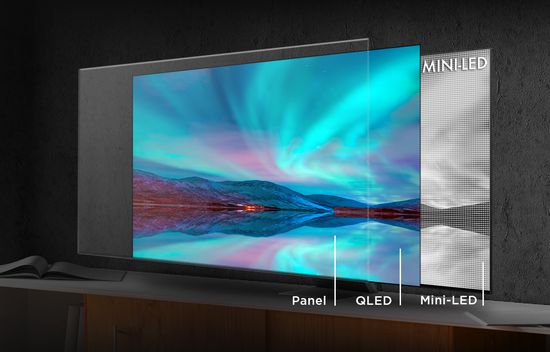 The peak brightness of the TCL 65QM8 exceeds 2,000 nits on a 10% window and reaches 870 nits at 100% window. Its native cotrast is 5,533 : 1. Local dimming with miniLED Ultra backlit (1,080 zones) raises it to 114,057 : 1.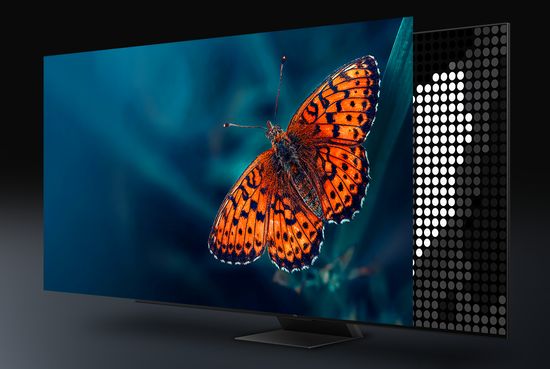 However, even a very sharp-sighted viewer is unlikely to catch the difference in contrast starting from 25,000: 1. Moreover, it appears only in some scenes, for example, during playback of a detective in a dark coat in a dark cave due to gray gradations. Despite the small proportion of such scenes, the companies continue to impress consumers with fantastic dynamic contrast.
QM8
Pros
– superb brightness and contrast with high black uniformity;
– incredible reflection handling with effective anti-glare screen;
– blur-free motion with amazing response time;
Cons
– upscaling degrades sharpness processing;
– blooming in some scenes;
– no 55-inch model and ATSC 3.0 tuner.
U8K
Pros
– extremely bright and colorful with deep blacks;
– 144Hz refresh rate with many gaming features;
– game accelerator 240 (up to 240 VRR);
– great sound quality;
– built-in ATSC 3.0 tuner.
Cons
– faded colors off-axis;
– reduced image quality in dark scenes;
– backlight blooming in some scenes;
– contrast reduction off-center.
Key Features
TVs offer almost all premium options:
– Dolby Vision IQ (improved Dolby Vision version to optimize settings depending on ambient light and content type), HDR10, HDR10+, HLG formats and Dolby Atmos;
– improved Hisense's miniLED Pro and TCL's miniLED Ultra;
– TCL AIPQ Engine 3rd-gen and Hisense Hi-View Engine 4K (MediaTek MT9618 chipset);
– built-in 20W subwoofer + 2x 10W stereo speakers vs built-in 50W 2.1.2 multi-channel audio system;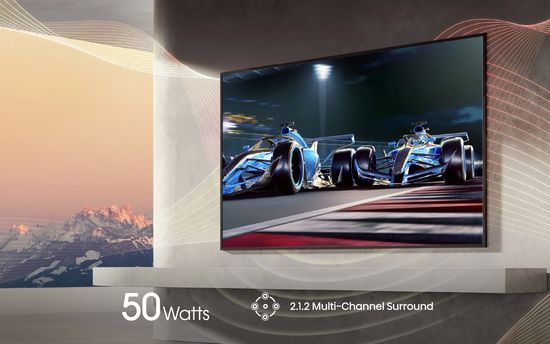 – Game Accelerator (up to 240 VRR gaming), Motion Rate 480 with MEMC frame insertion vs 144Hz Game Mode Pro, VRR (variable refresh rate) up to 144Hz and Game Bar (gaming customizatione).
Of course, both series support AMD FreeSync Premium Pro and Auto Low Latency Mode (ALLM).
Google TV of both series support all major services, including Amazon Prime Video, Apple TV, Crunchyroll, Disney+, Hulu, Max, Netflix, Twitch, and YouTube. Google Cast provides the streaming from Android devices and Chrome tabs, Apple AirPlay 2 is designed for streaming from iPhones, iPads, and Macs. Voice control uses the hands-free Google Assistant and is compatible with Alexa.
The IMAX Enhanced (IMAX's picture quality and DTS support) and Filmmaker Mode (sourse content settings) are also available.
Hisense U8K offers a full range of modern connectivity.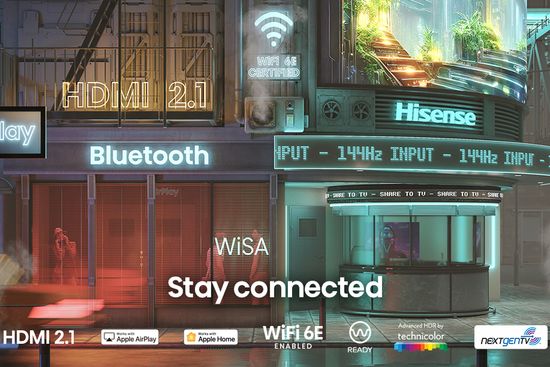 For reference:
– WISA SoundSend – audio setup using WiSA wireless audio technology (up to 8 channels of uncompressed 24-bit 48/96 kHz sound to WiSA-certified speakers);
– Advanced HDR by Technicolor analyzes all available formats and 'adjusts' the TV depending on the transmitted content. In particular, it uses AI to convert SDR images to high-quality HDR images;
– NextGen TV or ATSC 3.0 is a free wireless service, which uses an antenna. It combines over-the-air broadcast and some Internet options. Unfortunately, it is not available in TCL.
Conclusion
Probably, the slogan 'premium quality at mid-budget price' is quite correct for Hisense U8K and TCL QM8. For comparison, the price of 65-inches Samsung Neo QN90C and LG OLED Evo C3 with similar specs exceeds $ 2,000. Accordingly, the price-quality ratio of Chinese models is almost twice as good. Perhaps the South Korean giants offer more efficient audio and video processing algorithms, but the difference is too big.
What's more, Hisense introduced the 100-inch U7K with 1,620 local dimming zones for just € 3,500. Unfortunately, its competitor offers a similarly huge 98-inch TCL QM8 for $ 12,000.
The choice between TCL and Hisense is ambiguous. In fact, they offer almost the same price, specs and functionality with identical value for money. The 65″ TCL QM8 costs $ 1,700 on the company's website, but its street price is only ~$ 1,200. The Internet offers side-by-side comparisons in abundance. But the image quality significantly depends on the content, reducing the objectivity. Therefore, secondary criteria become the decisive factor. These may include discounts, brand loyalty, etc.
Of course, the sensationally low price level is pleasantly exciting. A few years ago it could be classified as dumping. But this marketing technique is only effective for new companies and for penetrating new markets. Hisense and TCL brands have been consistently on the list of industry leaders for many years and successfully compete in almost all regions. Perhaps the Chinese giants are deliberately adjusting their pricing strategy given the state of the global economy. But in any case, the consumer market can only warmly welcome such a trend.
Video shows TCL QM8 4K miniLED TV.