Without a doubt, smartphones are one of the most popular modern electronic devices over the past 10 years. Of course, huge demand caused an adequate reaction of the companies. Today, more than 600 companies produce smartphones.
But almost 80% of the global market belongs to only ten major manufacturers. This list includes South Korean Samsung (19%) and LG (3%), American Apple (12%), Finnish Nokia (1%) and Chinese Huawei (13%, including Honor), Xiaomi (9%), Oppo (9%), Vivo (8%), Lenovo (3%, including Motorola), OnePlus(1%), and Tecno (1%).
Of course, fierce competition requires tremendous efforts from market participants to ensure the competitiveness, which depend on price, quality and functionality.
Price
The pricing policy of companies is too complex and requires analysis by professional analysts. Simplified, we can note several trends.
1. The smartphone market is actively expanding due to related segments. For example, they convincingly won in the competition smartphones vs DSLR cameras. The sharply increased quality of shooting did not leave any chances for budget and mid-budget cameras. Today, only expensive professional DSLR cameras hold their ground. Smartphones with miniature optics cannot replace them in advertising, etc. But their have already won the household segment.
In addition, the direction of gaming smartphones continues to develop rapidly. Of course, miniature sizes radically limit their capabilities due to battery life and overheating the processor. But the market already offers liquid-cooled gaming models, including Xiaomi Black Shark 2, Nubia Red Magic 3, Razer Phone 2, etc.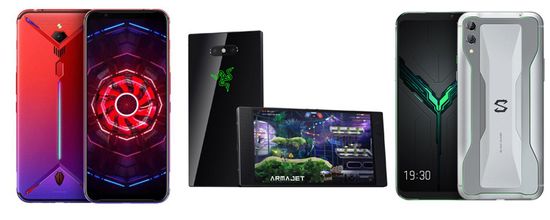 Probably in a few years, the market will demonstrate the competitiveness of this segment.
However, the attack on the miniature projectors segment has so far failed. Today we can only note Blackview MAX 1 Projector Mobile Phonewith a projector function.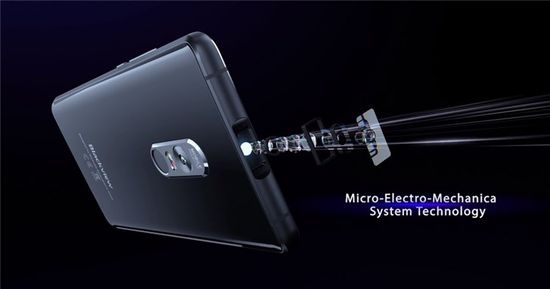 2. Unfortunately, the increase in the quality of Chinese smartphones is accompanied by an increase in their price. Of course, most Chinese models still retain this advantage, but they lose in service. A huge number of service centers Samsung, Apple, LG, etc many times exceeds the Chinese competitors.
3. Many companies are increasingly using the principle of reasonable sufficiency, ridding their models of excess power, some functions, etc. For example, new Xiaomi Mi Note 10 uses a single-chip 8-core Qualcomm Snapdragon 730G mid-range. As a result, the price of a great phone with a world's first 108MP penta-camera varies within only $ 600.
Quality
Of course, the build quality and its components directly affects the competitiveness of any device. But globalization substantially unified production technologies, practically eliminating these differences. In the past few years, the market practically does not offer poorly assembled technically complex devices with low-quality components. Of course, sometimes models have problems due to unsuccessful engineering decisions. As a rule, they quickly and quietly disappear, unable to withstand competition. But almost all modern smartphones have a very high build quality and component.
Functionality
In fact, today, functionality has become the main tool to increase competitiveness. Conditionally, we can classify it into several types.
1. Fundamental expansion of functionality, for example, due to the projection function (projector mobile phones), a complex multi-module camera (cameraphones), etc.
2. Improving consumer qualities with innovative engineering solutions.
This list includes reducing energy consumption (dark mode), increasing battery capacity and charging efficiency, effectively cooling the processor in game mode, increasing the screen area due to design solutions (cutout, shark fin with selfie camera), etc.
3. Innovative solutions, including an in-display fingerprint scanner, bezel-less curved phone displays and Face ID.
Of course, this is one of the most promising areas of development and companies are actively using it. On the other hand, they significantly change usability and affect the price. As a result, many experts often criticize such innovations, classifying them exclusively as marketing ones. Of course, they have cons. But the company is not able to really appreciate all the pros & cons without the reaction of the consumer market. For example, the cutout for a selfie camera caused a lot of sharp criticism due to aesthetic and other considerations. As a result, the companies proposed several successful modifications, including the elegant Oppo solution in the form of a shark fin.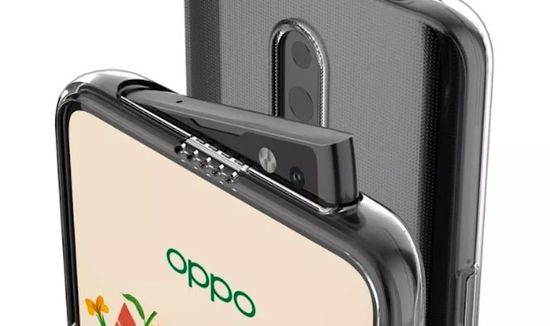 Therefore, an analysis of their pros & cons seems more constructive.
In-display fingerprint scanner
As known, in 2008 Apple patented Touch ID technology to protect personal data, which unlocks the phone using a fingerprint sensor. In 2011, Motorola introduced the first Atrix smartphone with this feature.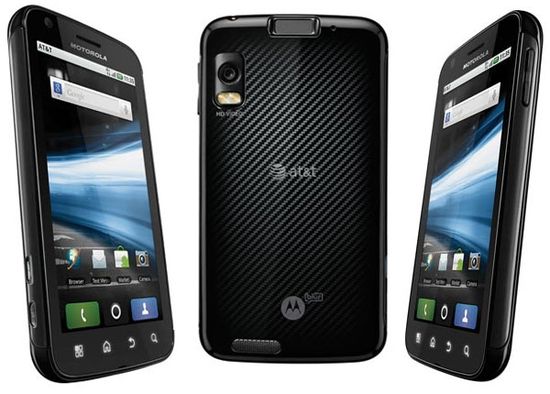 Today, the market practically does not offer models without this option. Over time, companies have expanded the functionality of the sensor. For example, some models use it as a camera shutter button, touchpad, etc. But basically the possibility of authentication has provided a rapid growth in its popularity.
At the end of 2018, the in-display fingerprint scanner in OnePlus 6T and Huawei Mate 20 Pro was the next step in the evolution of this feature.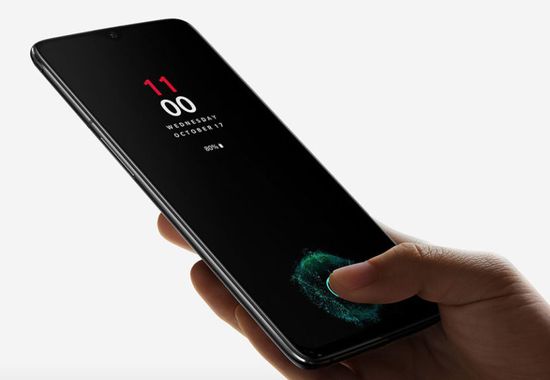 Traditionally for any innovation, it has pros & cons.
Pros:
– unlocking by touching the front panel allows the user to not even take the phone in his hand;
– this function perfectly matches the modern of a bezel-less concept.
Cons:
– models with this feature have a higher price. For example, the price difference of the Samsung Galaxy A50 vs A30 reaches about $ 50. At the same time, an in-display fingerprint scanner instead of the Touch ID is almost the only difference;
– the reliability of their operation is often inferior to Touch ID scanners. Even the innovative ultrasonic sensor in the Samsung Galaxy S10+ is less reliable than previous sensors;
– optical sensors have additional restrictions, including:
1- wet finger or liquid on the screen block it work;
2- a microcrack on the screen near the sensor, dirt on the finger or screen worsen its operation;
3- reliability of recognition depends on the ambient temperature. In particular, the speed and stability of the in-display fingerprint scanner may decrease in the winter on the street or on a hot day;
4- the cost of replacing a display with such a scanner is higher.
Perhaps companies will improve this technology over time, eliminating most of the problems. But today, an average-quality optical sensor in a mid-budget smartphone is often criticized by users due to its low reliability.
Bezel-less Curved Phone Displays
As known, the Samsung Galaxy Note Edge has launched this trend. Later, the company developed it in the Galaxy S and Note series. But Oppo went even further by demonstrating Waterfall Screen technology in the second half of 2019.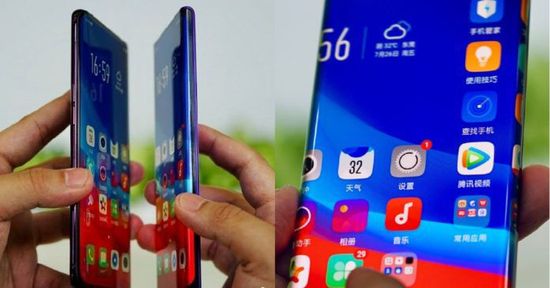 Futuristic design is the main feature of the trend. However, hardly anyone today can compete with the announced Xiaomi Mi MIX Alpha.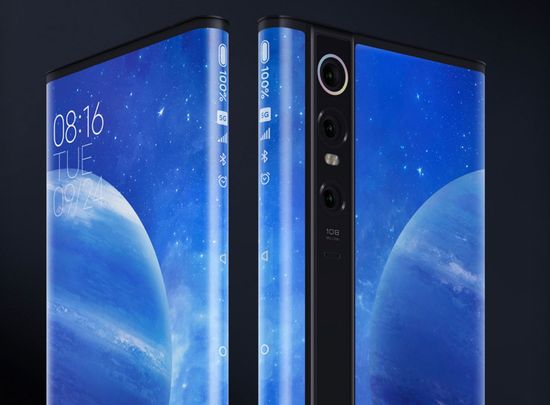 The area of its wrap-around screen reached an unprecedented 180.6% of the body area.
Of course, stylish futuristic design always attracts people. But unfortunately, this concept is very controversial in terms of ergonomics and usability.
Pros
– an increase in area of the screen;
– stylish futuristic design.
Cons:
– very high price;
– frequent false alarms due to accidental contact of the side sensors;
– bezel-less design reduces the mechanical strength of the device.
Probably, over time, companies will solve these problems and these models will take their rightful place among smartphones. But today they mainly attract the attention of people with extravagant tastes.
The increase in RAM has also become a trend in recent years. Their volume in modern smartphones often exceeds the RAM of an average PC.
Unfortunately, this aspect contains a marketing component. Companies are trying to use the increase in storage as an additional advertising argument. Today many do not very clearly understand the difference between the terms RAM, ROM, internal memory, external memory, etc. Simply put, ROM and internal memory correspond to the C and D disks on the hard drive in the PC.
At the time of app launching, information is loaded into a faster RAM. ROM and internal memory can use 32, 64 GB or more. Accordingly, the amount of RAM primarily affects the ability to simultaneously run multiple apps and the speed of switching between them.
If it's not enough, the smartphone unloads some app, freeing up space. In this case, its re-opening will take some time. As a rule, today 4 GB RAM with a margin ensures comfortable operation. In addition, most users rarely use multiple apps at the same time. In fact, 4 GB vs 6 GB vs 8 GB does not affect the speed of work. Of course, new versions of the operating system will require an increase in RAM. But the additional costs of the future OC are hardly advisable, because most will change the smartphone much earlier.
The type of RAM affects performance much more. Today, companies use LPDDR (mDDR or Low Power DDR) RAM, which includes LPDDR3, LPDDR4 and LPDDR 4x standards. Flagships mainly use LPDDR 4x with 2133 MHz. But Xiaomi Mi 10 Pro and Samsung Galaxy S20 for the first time will use LPDDR5 with a speed of 6400 Mbit/s.
Face ID
As known, Face ID technology was also developed by Apple and implemented in iPhone X, XS / XS Max, XR, 11. In fact, Face ID replaced Touch ID, providing an implementation of bezel-less concept. The scanner generates a 3D map of the person's face, providing authentication and unlock of the phone.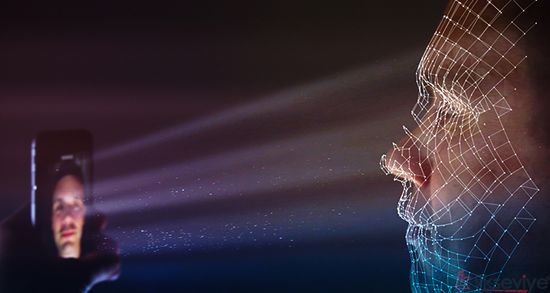 The technology uses the following operation principle:
– when turned on, the IR sensor detects the presence of a person's face;

– further, the smartphone activates a laser point projector, which projects several tens of thousands of points onto the face;
– then the infrared camera reads the data and transfers it to the processor;
– the processor generates an image, compares it with the stored sample and unlocks phone.
Unfortunately, some companies limited themselves to comparing a selfie-picture with a sample. Of course, such a simplified implementation provides a very low efficiency of recognition accuracy. For example, a smartphone often "does not recognize" the owner in low light, at an angle, with makeup on his face, when using glasses with a different frame, etc. As a result, such a simplified implementation compromised a good perspective idea. In addition, this technology on mid-budget models works with a delay and is very unstable. Moreover, Face ID does not work on Android smartphones in the dark.
Nevertheless, the idea itself has excellent prospects and requires only further improvement.
Conclusion
In general, the consumer market can only welcome the innovative efforts of companies. Of course, most of them have cons, especially in the first stage. But the consumer can easily get additional information, for example, from the Internet. As a rule, any innovation is either improved and takes its place in the market, or disappears as unsuccessful. Usually, the situation clears up after several marketing cycles within 2-3 years. But at the first stage, only expensive flagships can provide acceptable quality.
This video demonstrates the optimal settings in-display fingerprint scanner on Samsung Galaxy A50, which accelerate its work.