For companies, the model range expansion has long been one of the prerequisites for high competitiveness in consumer electronics market. The 2014 record in the smartphone segment is still amazing. 8 years ago, two South Korean giants Samsung and LG introduced more than 50 and 40 new models, respectively. Including other market participants, the total number of new smartphones exceeded half a thousand. A similar situation is typical for TVs. In recent years, most companies have moved away from the costly, extensive competing way, reducing the number of new products to a more reasonable level. But in general, this trend continues.
Of course, high-tech projectors are no exception. The leaders of this industry annually introduce hundreds of new models, which are conditionally divided into:
– traditional medium-focus and ultra short throw (UST) models, which are installed close to the screen and often positioned as an living room projectors.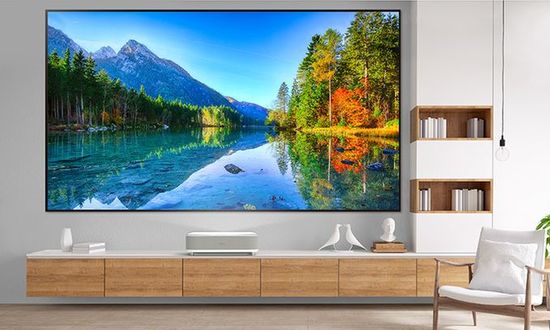 – portable, mini, compact or full size with lamp, LED, laser or hybrid (laser phosphor) light sources;
– Home Theater, universal or gaming projectorswith minimal input lag.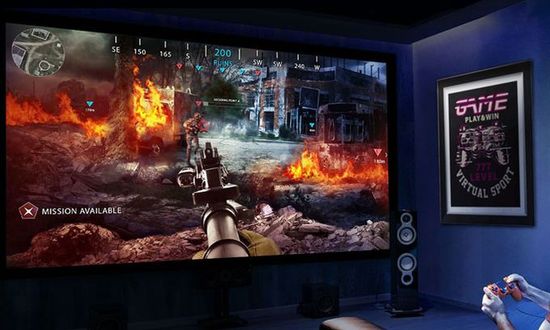 – based on DLP, 3LCD or CLoS technology;
– etc.
Epson projectors are well known all over the world. As known, Seiko Epson Corporation is the holding company of the Epson Group. In turn, it's part of the Japanese diversified Seiko Group, whose history began in 1881 with several Japanese watch companies. Today the company has production facilities in Japan, Indonesia, Malaysia, Philippines, Thailand, Singapore, USA, Italy and the UK, and projectors is one of the most successful areas of its activity.
As one of the innovative leaders, Epson annually expands its lineup and this year was no exception.
Epson 2022
The list of new Epson 2022 projectors includes:
– mid-focus laser LS11000 and LS12000 4K projectors;
– laser EpiqVision Ultra UST LS800;
– lamp Epson Home Cinema 2350 for big-screen gaming – $ 1,100 (1920p or 4K w/pixel shifting/4K PRO-UHD technology, 2,800 lumens).
Finally, in autumn the company introduced the new EpiqVision Flex line with two inexpensive portable mid-focus projectors. It includes lamp EpiqVision Flex CO-W01 (WXGA or 1280p, $ 390) and EpiqVision Flex CO-FH02 (FHD or 1920p, $ 590) with 3,000 lumens of brightness.
As known, the EpiqVision series is one of the most popular lines and includes:
– compact mini EF11 laser projector (V11HA23040) – $ 700 (1080p, 1,000 lumens);
– mini EF12 (V11HA14040) – $ 900 (1080p, 1,000 lumens);
– LS300 (V11HA07020 / V11HA07120) – $ 1,900 (1080p, 3,600 lumens);
– EH LS500 – $ 4,000 (4K w/pixel shifting, 4,000 lumens).
New LS800 ($ 3,000, 4K PRO-UHD, 4,000 lumens) is positioned as replacement for LS500.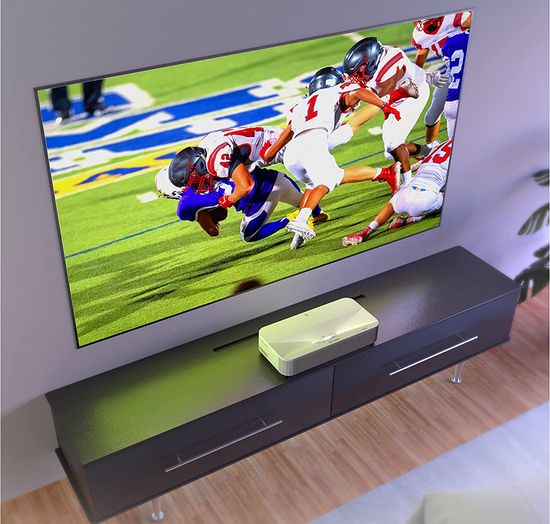 Due to several objective factors, companies have significantly less use lamps as a light source. Indeed, solid-state light sources (SSL) have a radically longer lifetime (over 25,000 vs 6,000 hours) and barely get warm. Accordingly, SSL projectors do not require a powerful and noisy fan, and a large internal volume for efficient heat dissipation. As a result, they are much more compact and quieter.
Epson projectors brightness
But over the past few years, developers have successfully solved these problems. For example, the UHE (ELPLP97) bulb in the Epson HC 2350 costs only $ 65, which drastically reduces the importance of its service life.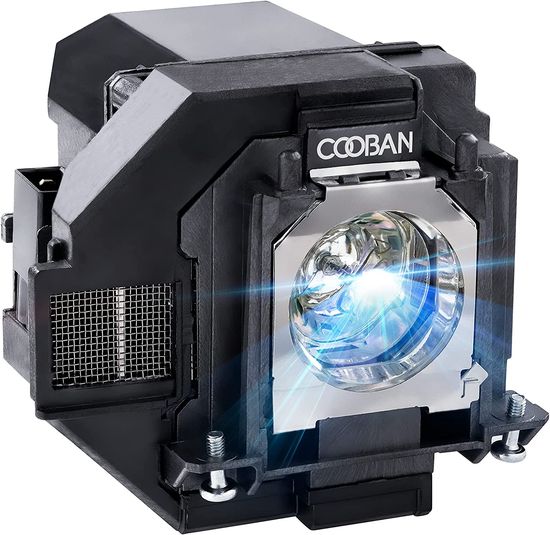 The noise level of high-efficiency fans in modern lamp models has also been significantly reduced. In particular, the audible noise of the HC 2350 does not exceed 36 dB / 28 dB (Eco), which corresponds to whisper.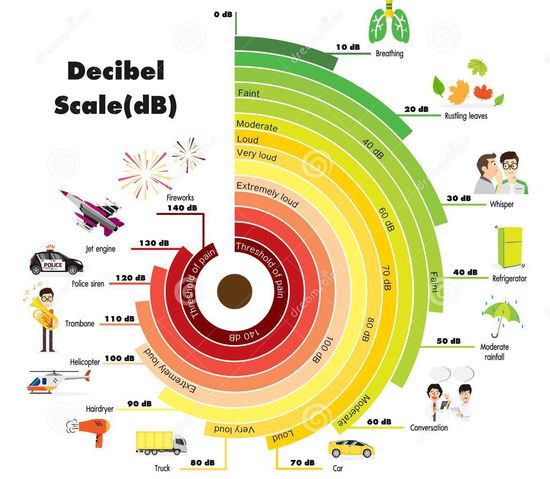 At the same time, modern inexpensive reliable lamps provide high brightness. In particular, the relatively inexpensive Flex CO-W01/CO-FH02 provide 3,000 lumens, which is unattainable for LED models.
Moreover, 3LCD technology without a color wheel and, as a result, without loss of color brightness, ensures the identity of white and color brightness. Accordingly, the colors of their image are significantly more saturated compared to DLP technology, in which the segments of the color wheel at any time pass only one primary color.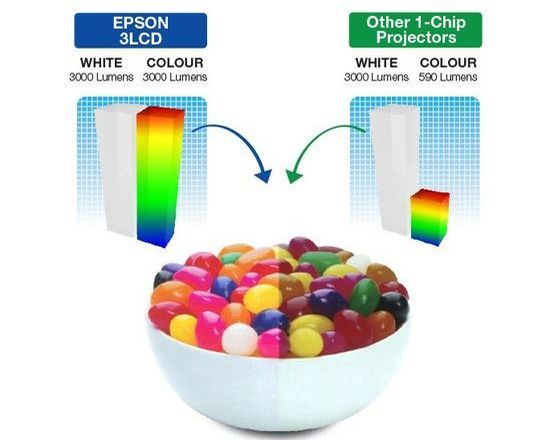 In addition, EpiqVision models use advanced scene adaptive color correction. It provides real-time automatic scene-based color correction. As a result, the projector produces a color-focused, clear, and realistic picture regardless of the content being played.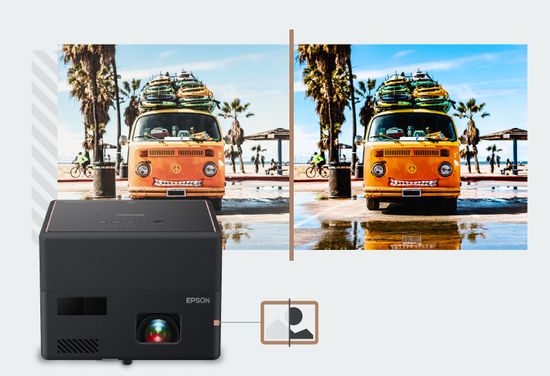 But unlike most companies, Epson specifies white light output in ISO lumens (International Organization for Standardization; 21118 standard), and CLO in accordance with IDMS 15.4. The brightness in more traditional ANSI lumens is measured in nine points on the projection screen, and 1 ANSI lm ~ 1,25 ISO lm. Thus, 3,000 ISO lm corresponds to ~ 2,400 ANSI lm, which is very high for compact projectors and matches the brightness of many premium SSL projectors.
EpiqVision Flex CO-FH02 vs CO-W01
According to the developers, the 'Flex' in the title characterizes the functional hybridity of the new series. It's equally suitable for bright, detailed images in work content (for example, PowerPoint presentations) and for playing movies and TV shows. But to be fair, the CO-FH02 is more suitable for home entertainment, while the CO-W01 is ideal for the office.
Except for the lens size, the projectors are almost identical in design.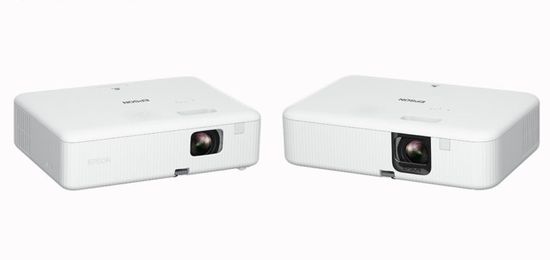 Both models use Epson's 3-chip 3LCD technology (equal color / white brightness and no rainbow effect) and the 188-watt bulb (6,000 / 12,000 hours in High / ECO modes).
They offer ±30° vertical / horizontal keystone correction (no lens shift), have almost identical dimensions and weight, built-in 5 W bass-reflex speaker, a single HDMI input, manual focus and 1.35 digital zoom (no optical zoom).
List of main differences (CO-FH02 vs CO-W01):
– ~ $ 600 vs $ 400 price;
– 1080p (1,920 x 1,080) vs WXGA (1,280 x 800) native resolution;
– image up to a 300-inch diagonal with (1,19–1,61):1 vs (1,27–1,71):1 throw ratio range.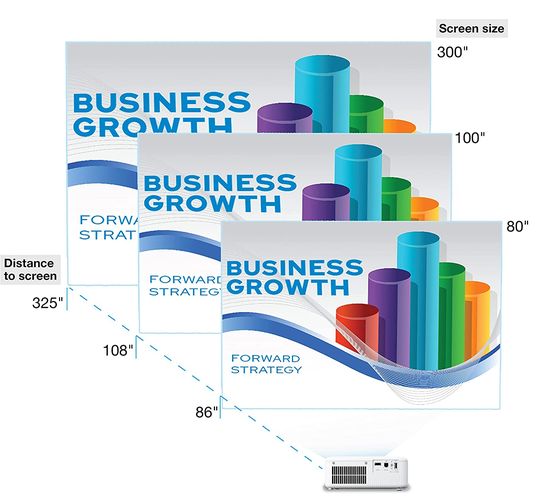 – Android OS, Streaming Apps, Google Assistant and Chromecast from compatible devices vs Streaming Apps.
CO-FH02 supports streaming from Netflix, Apple TV+, Amazon Prime, Hulu, Disney+, HBO Max, YouTube and more.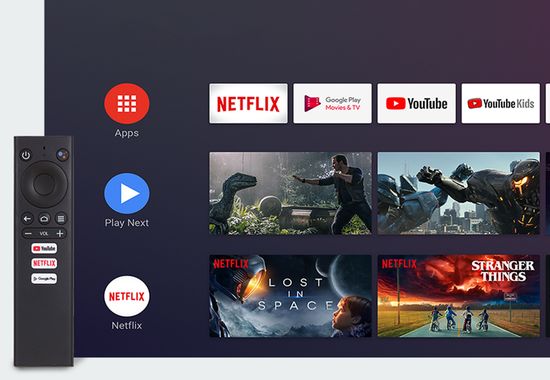 Conclusion
So this year the company introduced mid-focus laser LS11000 and LS12000 4K projectors, laser EpiqVision UST LS800 model, lamp Epson Home Cinema 2350 for big-screen gaming, and versatile EpiqVision Flex CO-W01 and CO-FH02.
Epson's impeccable reputation, great color brightness, built-in speaker, compact design, all-digital HDMI connectivity and automatic scene-based color correction only for ~$ 400 promise exellent marketing prospects for the CO-W01 as an office projector. For an additional $ 200, CO-FH02 offers Full HD resolution, built-in Android TV with Google Assistant and Chromecast. It also supports wireless streaming from smartphone / tablet / PC, zoom calls and Microsoft Teams video conferencing. In general, the new Flex series claims to take its rightful place in Epson's EpiqVision line.
This video presents the new Epson EpiqVision CO-FH02 3LCD Full HD smart projector with Android TV.