Of course, the rapid development of digital technology at the end of the 20th century radically changed the situation in all areas of life, including the consumer electronics segment. Traditionally fierce competition in this area encourages companies to provide high competitiveness of their products. As a rule, it mainly depends on the quality, price and functionality of the device. But the quality of modern household appliances in most cases has already reached its maximum and its further increase negatively affects the cost of production and, accordingly, the price. Indeed, today even devices of the budget segment from popular brands usually have high quality of assembly and components.
Of course, the pricing policy of companies significantly affects the choice of the buyer, but is not directly related to engineering aspects. Thus, functionality is becoming one of the main tools to ensure the competitiveness of any modern device. In turn, it directly depends on the innovative technologies used.
In fact, we have been observing this obvious trend for several decades. The rapid improvement of robot vacuum cleaners, various smart kitchen appliances, including modern coffee machines, dishwashers, multicookers, refrigerators, smart washing machines and air conditioners, etc perfectly illustrate this trend.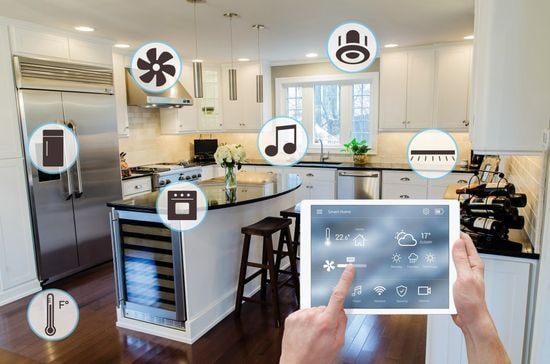 Of course, the segment of media devices did not stand aside. An unprecedented innovative breakthrough in the TV segment over the past decades has overcome the distance from bulky models with modest specs to 8K HDR rollable models.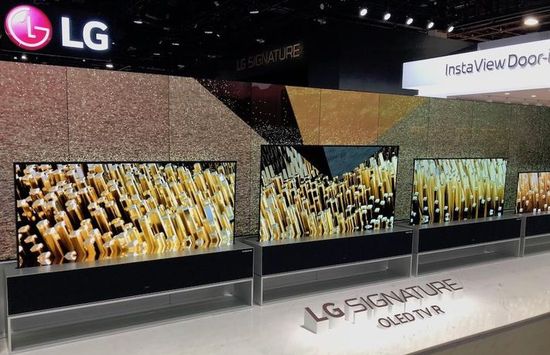 Of course, projectors also follow this trend. Modern media projectors are radically different from their prototypes, which were intended mainly for presentations and training. Today, these devices use effective video processing algorithms, support HDR, provide auto-correction and auto focus, etc. In fact, the rapidly increasing image quality allowed them to compete successfully with TVs.
The list of traditional pros and cons of projectors includes:
Pros
– huge image size, limited only by some specs of the model (Lumen Output, Throw Ratio, resolution, etc);
– flexible installation includes the ability to be placed on the floor using a tripod, on the wall or ceiling. In addition, the very popular ultra short-focus models are installed almost close to the screen;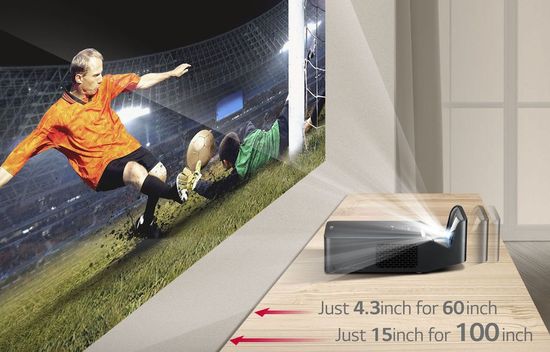 – simple adjustment, including due to auto-correction of keystone distortion and autofocus.
Cons
– low brightness and contrast of the image requires dimming the room;
– dependence of image quality on the screen surface;
– less resource in comparison with TN / IPS-matrix;
– relatively large dimensions and high noise level due to the lamp and its cooling system.
LED projectors
Of course, the last two drawbacks significantly limited the popularity of these devices. Usually, projectors traditionally use powerful lamps as a light source. Unfortunately, they have a limited resource and high cost. In addition, their high heat dissipation requires a large internal volume and a powerful cooling system with a high noise level. But, the rapid improvement of semiconductor light sources has greatly expanded the capabilities of companies. As known, LEDs and laser LEDs practically do not heat up. Their service life varies from 20,000 to 30,000 hours, which corresponds to approximately 10 years of active use.
Of course, companies did not pass by such an opportunity. New compact light sources provoked the appearance of a whole segment of LED projectors. Of course, compactness has become one of the main directions of their improvement.
Such models are often called pico projectors. Many models have a popular form factor of smartphone and similar sizes. However, the market also offers other form factors, for example, Nebula Capsule projectors.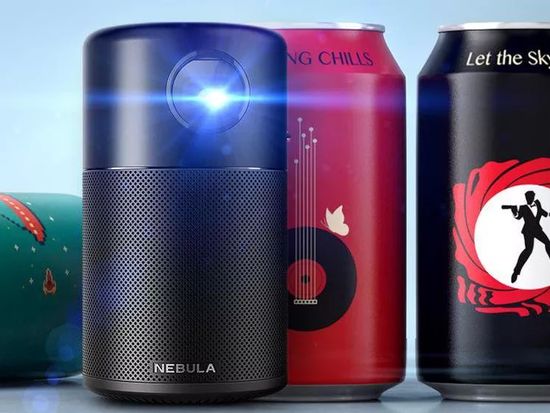 But companies also often use the terms Pocket, Mini or Portable.
The story of their appearance on the market begins in 2003, when the Israeli Explay company announced the development of mini projector. Already in October 2006, the company publicly demonstrated the first Explay Nano Projector.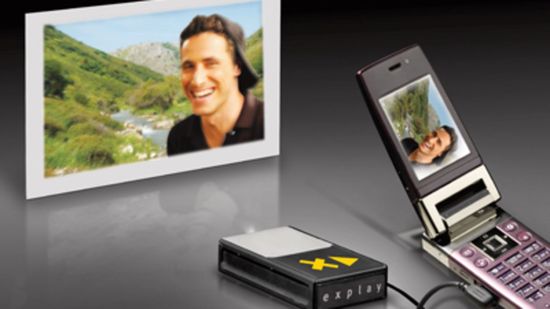 The name of the pico projector first appeared during the Optoma Pico advertising campaign, which introduced the Pico PK101 projector on November 25, 2008. This iPod model supported HVGA resolution, screen sizes up to 66 inches diagonally and Lumen Output up to 9 ANSI Lm. Of course, pico in the name is not related to the SI system.
Modern mini projectors
Consumers enthusiastically reacted to the new gadget. Of course, the high demand did not leave the companies indifferent. Large companies, including Sony, Optoma, AAXA Technologies Inc., Miroir USA, LLC, APEMAN, Rif6, LLC, etc actively entered the competition in this new segment. As a result, after a few years, the market offered a wide range of LED pico projectors.
Of course, modern models are significantly different from their prototypes. Firstly, engineers have significantly increased the operating time without recharging due to the use of modern efficient batteries. Today, it varies from 1 hour in budget models to several hours in more expensive projectors, depending on the brightness level. In addition, companies have significantly expanded the ability to download video content, including WiFi, etc.
Most models have a built-in card reader or flash memory for separate input of video content and a threaded hole for mounting using a tripod.
In addition, the popularity of this direction provoked the spread of this function in smartphones. For example, today the market offers Samsung Galaxy Beam series, Moviphone and, of course, Blackview Max 1.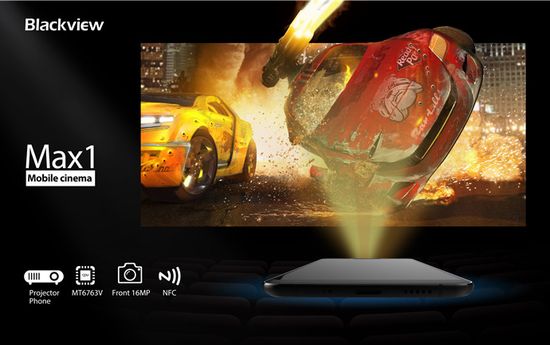 Dimensions, weight, brightness, resolution and screen size
Modern pico projectors typically provide projections up to 120 inches in diagonal and Lumen Output up to 600 ANSI Lm. However, today the market offers mini projectors even with a brightness of 1300 ANSI lm and higher Optoma LH150).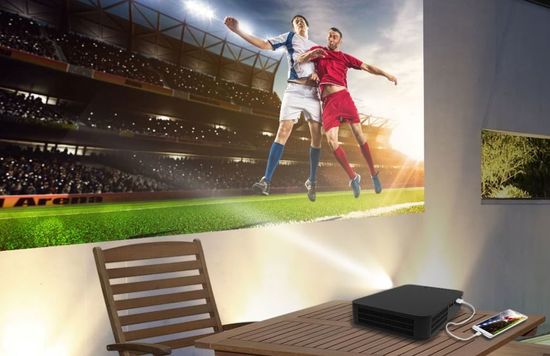 Of course, the border between these gradations is very arbitrary. For marketing purposes, many companies often position rather dimensional and heavy models (up to several lbs) as a mini projector. But today the (RIF6 Cube LED Mini Projector Review) Rif 6 Cube with unprecedented 0.30 lbs (136 g) and 2 x 2 x 1.9 in (5.1 x 5.1 x 4.8 cm) can be considered the undisputed leader in miniaturization!
Unfortunately, some companies often incorrectly indicate the specs of their models, overstating the maximum screen size without regard to image quality. But, color saturation, brightness, and image clarity are inversely related to screen size.
For example, specs of RIF6 include image size up to 120" diagonally at 854 x 480 (WVGA) native resolution (max support 1080p or Full HD) and at brightness only 50 ANSI lm. But expanding to 1080p (Full HD) traditionally uses upscaling. Respectively, increasing the screen size will reduce image clarity. Moreover, it becomes too dim due to low brightness.
Of course, the special screen with high Screen Gain, coated walls to absorb reflected light and very low ambient light allows you to increase its size without compromising quality. But specs usually do not contain this information.
However, this problem is effectively solved, for example, using the Projector Throw Distance Calculator on the reputable projectorcentral.com website (https://www.projectorcentral.com).
The video demonstrates the Blackview MAX 1.