Traditionally, projectors use powerful lamps as a light source. But they have several significant drawbacks, the list of which includes limited Lamp Life, their high cost and high heat transfer. As a result, these models require a large internal volume for heat dissipation and a powerful fan with a high noise level. In addition, high power consumption significantly limits the ability to use the battery.
The rapid development of semiconductors radically changed the situation. As known, LEDs and laser LEDs practically do not heat up, and their service life reaches 30,000 hours, which corresponds to more than 10 years.
These factors were ideal for use LEDs as light sources in projectors. New compact light sources have led to the emergence of the LED projectors. Wherein, compactness has become one of the main directions of their improvement.
Such models are often called pico projectors. But many companies often use the terms mini, pocket or portable.
Of course, consumers have responded enthusiastically on the new offer. As a result, many well-known companies, including Sony, Miroir USA, LLC, Optoma, AAXA Technologies Inc., etc expanded the range of their traditional lamp projectors. But besides them, many new companies, including Rif6, LLC, Apeman International Co, etc also started developing Pico projectors. In addition, the modern market offers smartphones with projector functions.
As known, Anker is the global leader in charging technology, including wireless charging, car charging, etc. In addition, in past few years, this company produces smart projectors under the Nebula brand. Today, the line of their portable models includes the Nebula Mars and Nebula Capsule series.
Anker Nebula Capsule DLP projector
The company introduced this model in November 2017. The cylindrical shape of the projector (Soda-Can Design) provides it with an unusual and stylish design, and its miniature dimensions and weight (12 cm x 7 cm x 7 cm and 1.0 lbs) correspond to a traditional can.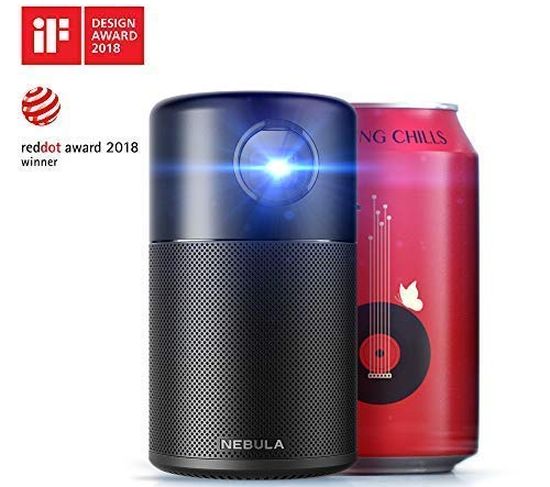 This Smart Model uses Android 7.1 and supports Miracast, Streaming Apps, etc.
Unfortunately, the brightness of 100 ANSI lm at 854 x 480 resolution with contrast of 400:1 (full on/off) correspond only to the average level in this segment.
The projector's Throw Ratio is 1.30: 1 (D: W). The projection calculator from the authoritative https://www.projectorcentral.com shows 40″@45 inch at Recommended image brightness 59 nits for rooms with low ambient light at Screen Gain of 1,2. But, according to the company, advanced DLP IntelliBright algorithms provide sufficient clarity, contrast, saturation and brightness of the image with a screen diagonal up to 100″ at low ambient light. In particular, the company indicates Throw Ratio of 100″@3.08 m; 80″@2.46 m; 60″@1.73 m; 40″@1.15 m. But image with a screen diagonal 50″ and more may be too dim. Of course, light-absorbing panels on the walls and a special screen with a high Screen Gain partially solve this problem.
A powerful 5.0 W omnidirectional speaker provides sound in all directions.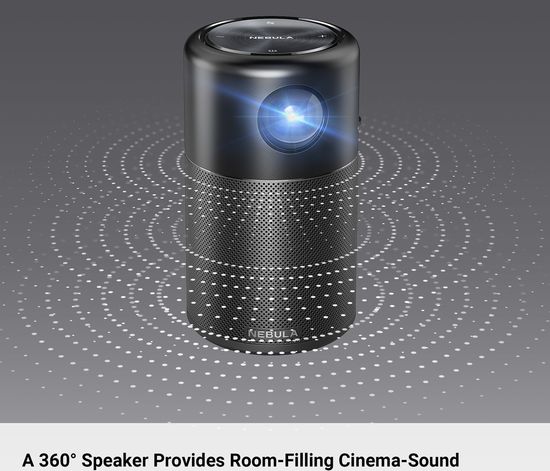 In addition, the model provides Auto Keystone Correction (vertical ± 40 °).
With a price of only $ 300, high image quality, omnidirectional sound, Android 7.1 OS, Soda-Can Design, 4-hour continuous video playback and wide connectivity allow it to be present in the top lists of many experts.
Anker Nebula Capsule II DLP projector
Already in March 2019, the company first proposed on the Amazon Anker Nebula Capsule II projector, which belongs to a higher class.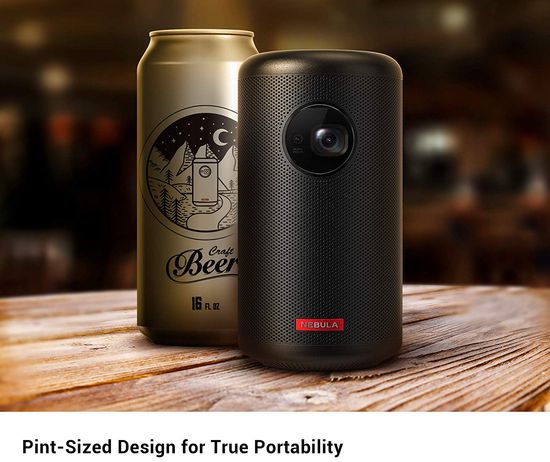 This model provides brightness of 200 ANSI lm at 1280 x 720 resolution with contrast of 1,000: 1 (full on / off). Furthermore, the new projector uses improved 0.3-in HD DLP instead of 0.2-in FWVGA DLP Display Technology. In addition, unlike the manual focus adjustment in the previous model, this projector provides 1-second autofocus.
Moreover, Anker Nebula Capsule II uses the more powerful 1 × 8W (270°) speaker.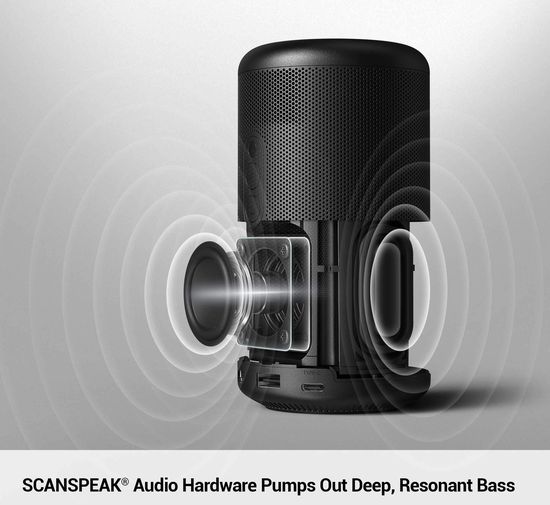 Additionally, the model runs on Android TV 9.0 and supports Google Assistant and Chromecast. Throw Ratio and Auto Keystone Correction have not changed.
Unfortunately, a significant improvement in specs predictably increased its size (height of 5.9 vs 4.72 in and diameter of 3.14 vs 2.67 in), weight (1.62 vs 1.0 lbs) and price ($ 580 vs $ 300). In addition, the model provides only 2.5-hour continuous video playback vs 4-hour in Nebula Capsule.
On the other hand, this projector provides Supper-Fast Charging with UCB-C Power Delivery Technology (2.5 hrs only).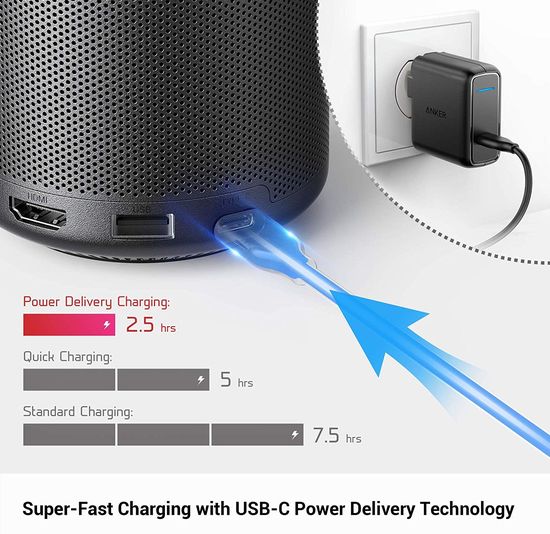 Anker Nebula Mars Lite and Nebula Mars II
In the spring of 2018, the company introduced Nebula Mars Lite and Nebula Mars II. They have the same design, size and weight (14 cm x 12 cm x 18 cm and 3.3 lbs).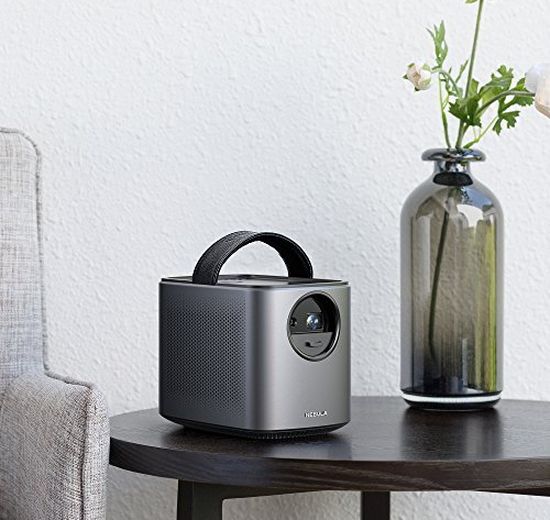 Both projectors provide brightness of 300 ANSI Lm at 1280 x 720 (16:9, HD) resolution with contrast of 1,000:1 (full on/off). In addition, they have powerful 10.0 W × 2 speakers.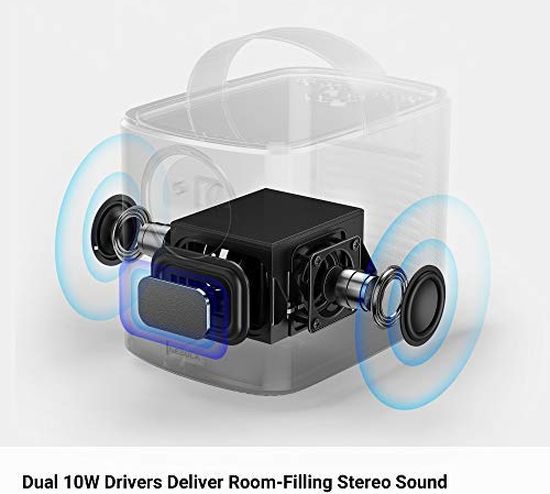 According to the company, their Throw Ratio (1.20:1(D:W)) includes: 100″ @3.08 m; 80″ @2.46 m; 60″ @1.73 m; 40″ @1.15 m. On the other hand, the company indicates a range Projection Size 30 -150 in, but warns that 150″ is the maximum picture size and will only be clear and saturated in very low-lighting.
Both models provide Single-second autofocus and Auto Keystone Correction (vertical ±40°).
Nebula Mars II is a smart model (Android 7.1) and supports Miracast, Streaming Apps, etc. In addition, Video Playtime of Mars II reaches 4 hours vs 3 hours for Mars Lite. In fact, these differences are the only ones. Nebula Mars II costs $ 500 vs $ 350 for Nebula Mars Lite.
Thus, today the company offers 4 models with a brightness of 100 to 300 ANSI Lm, a resolution of 854 x 480 or 1280 × 720 at a price of $ 300 to $ 500, which fully ensures the choice of the optimal model.
This video illustrates the capabilities of the Anker Nebula Mars II.