The successful development of semiconductors has provoked the rapid improvement of SSL-based (Solid State Light source) light engines. As a result, modern projectors mainly use:
– LEDs;
– laser phosphor (ALPD 3.0 technology – Advanced Laser Phosphor Display);
– triple-laser RGB (ALPD 4.0 gen).
For reference, a laser diode is a regular diode with an optical cavity that provides more powerful coherent radiation.
LEDs are cheap and reliable, but their brightness is limited. The laser phosphor version is brighter and relatively cheap. The triple-laser RGB models have ultra wide color gamut more than 107% BT.2020 color space, but are more expensive and form speckles on the image due to interference.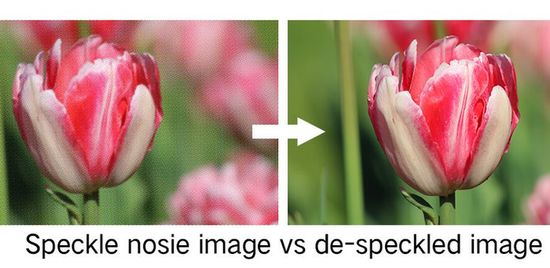 Of course, all technologies are actively being improved. For example, last year's gaming BenQ X3000i used the new 4LED (RGBB) light source. Today they are actively used by almost all companies, providing a significant increase in brightness.
SSL models are very compact and heat up relatively little, which allowed developers to radically reduce the projector size. As known, the large size of lamp projectors is largely due to the need to remove heat from the lamp and the use of powerful fans.
Consumers have enthusiastically embraced miniature projectors as pocket-sized TVs. Inspired by demand, manufacturers quickly flooded the market with ultra-portable mini-pico-pocket models.
Ultra-compact projectors
The legendary RIF6 CUBE with a size and weight of only 2 inches and 0.36 lbs (136 g) still sells successfully for ~$ 150.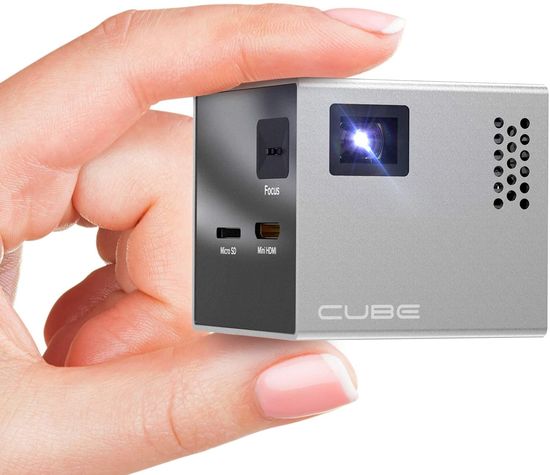 Unfortunately, its brightness is only 50 lumens, which can provide acceptable image quality on a screen up to 60″ only in complete darkness.
Phone-projectors became the next stage in their evolution. The hype reached its peak in 2020. The list of popular phones with built in projector included Blackview MAX 1, Moviphone, Qantum V, Movi, etc.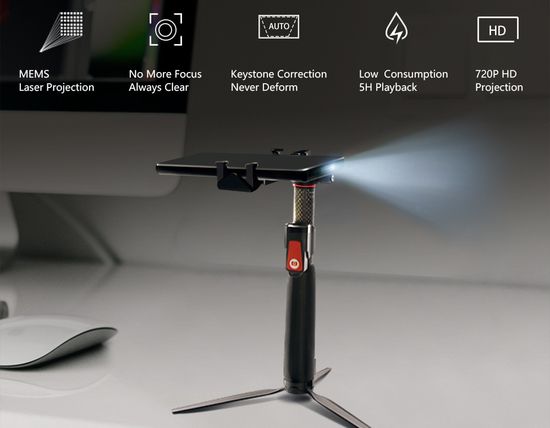 Unfortunately, high price and low brightness have radically limited their popularity. In particular, the built-in projector increases the smartphone price by $ 300-400. As a result, at around $ 600, they offer very modest specs. Buying a phone and pico projector separately with similar specs saves 20%-30%. However, 2 years ago Samsung and Nokia announced Galaxy Beam 3 (2021) and Nokia Projector Phone 5G.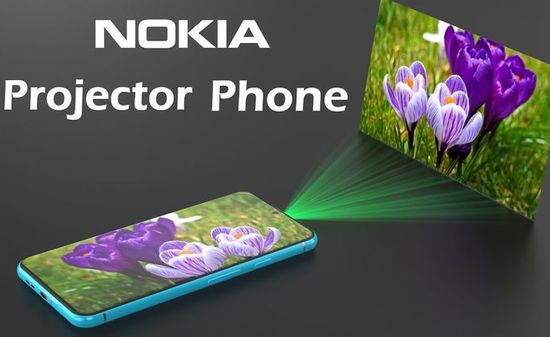 But so far there has been no continuation.
Mini projectors have been more successful. A fairly large internal volume allows developers to place fairly bright light sources, batteries and even small speakers. Today this segment is developing successfully.
Most mini projectors have a traditional parallelepiped form factor. Of course, they do not pretend to be carried in a pocket, but they are quite compact. For example, the world's most compact triple-laser Optoma ML1080/ML1080ST projectors have a size of 6.18″ x 2.68″ x 5.31″ (16 x 7 x 13 cm) and weigh just 2.2 lbs (1kg).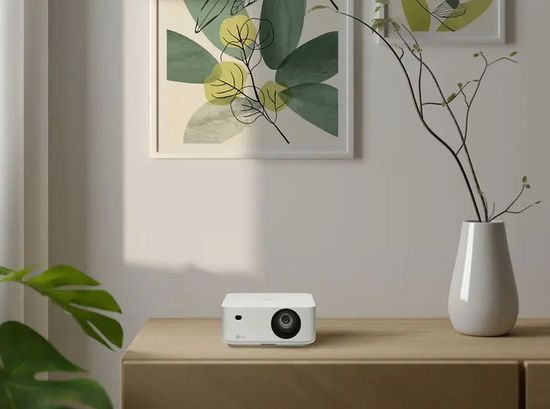 It costs ~$ 1,000, provides 1,200 ANSI Lumens brightness, 1080p resolution, 3,000,000:1 dynamic contrast ratio, and wide BT2020 color gamut. These specs are quite consistent with the Home Theater classification. A few years ago, many full-size tube models could not boast such specs.
Cylindrical mini projectors
The cylindrical form factor has optimal internal volume and is very popular among consumers. Today, several large companies offer such models, including Anker Nebula, Xiaomi Formovie, ASUS and XGIMI.
This year, Anker introduced the Nebula Capsule 3.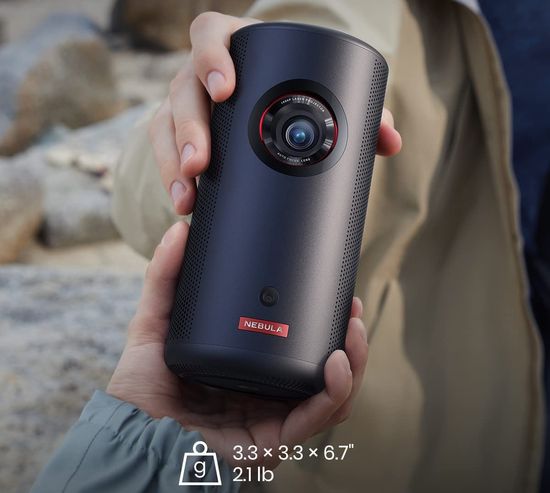 In addition, this list has expanded with Xiaomi Formovie V10F, ASUS ZenBeam Latte L2 and XGIMI Mogo 2 Pro.
The Formovie V10 4K is significantly brighter (2,500 ANSI lumens), expensive (~ $ 1,500) and has only 12ms input lag, which is on par with gaming projectors.
Other models are cheaper and offer more modest specs:
– Anker Nebula Capsule 3 ~ $ 800, laser phosphor, 300 ISO lumens, 1080p, 500:1 contrast (full on/off), Android TV 11;
– ASUS ZenBeam Latte L2 ~ $ 720, LED, 400 ANSI Lumens / 960 LED lumens, 1080p, 400:1 contrast.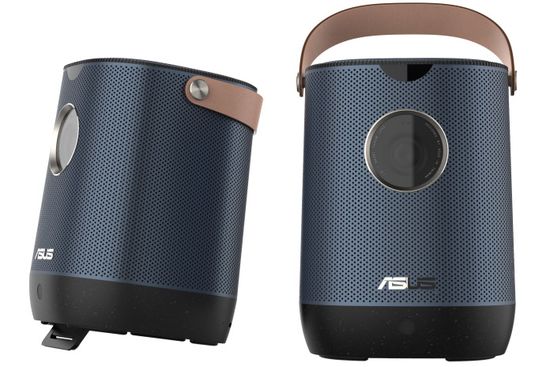 – XGIMI Mogo 2 Pro ~ $ 510 / € 550 / £ 530, LED, 350 ISO lumens, 1080p, 400:1 contrast, next-gen ISA 2.0.
The confusion with brightness requires some clarification. Today, companies use traditional ANSI lumens (illuminance at 9 points of the screen), ISO lumens (ISO21118 standard for measurement methodology), LED Lumens (Helmholtz-Kohlrausch effect in the perception of color brightness) and CVIA Lumens (China Electronics Video Industry Association). Conversion rate:
– 1,000 LED Lumens ~ 417 ANSI Lumens;
– 1 ANSI Lumen ~ 0.8 ISO Lumens;
– 4,000 ANSI Lumens ~ 2,200 CVIA Lumens.
This situation can be considered the price to pay for the free market. But, probably, leading manufacturers will be able to agree on this issue over time.
In general, the brightness and other specs of these models are almost the same. But XGIMI Mogo 2 Pro is ~25% cheaper.
XGMI MoGo 2
The company introduced MoGo 2 and MoGo 2 Pro. Unlike the MoGo 2 HD (720p) at $ 400 / € 400, Pro version offers Full HD (1080p) resolution at $ 560 / € 550.
It uses 0.23-inch DLP digital micromirror device (DMD) with Full HD (1,920 х 1,280) resolution.
Like most portable models, MoGo 2 Pro has a digital zoom function instead of optical zoom. The 1.2:1 lens can form a projection 40″-200″ diagonally from distance 3.5ft-17.5ft (1-5m). But optimal performance is available for the 60″ – 120″ range.
When tested, the maximum brightness of MoGo 2 Pro in Performance mode is slightly higher than 420 ANSI lumens. But max brightness is accompanied by significant projector heating. The prolonged use of this mode will shorten device service life. The Vivid setting provides more accurate colors with at just over 310 ANSI lumens brightness.
Size of 6.3″ x 4.7″ x 4.3″ (16 x 12 x 11 cm) and 2.1lbs (1.1 kg) fully meet the 'mini' or 'portable' classification.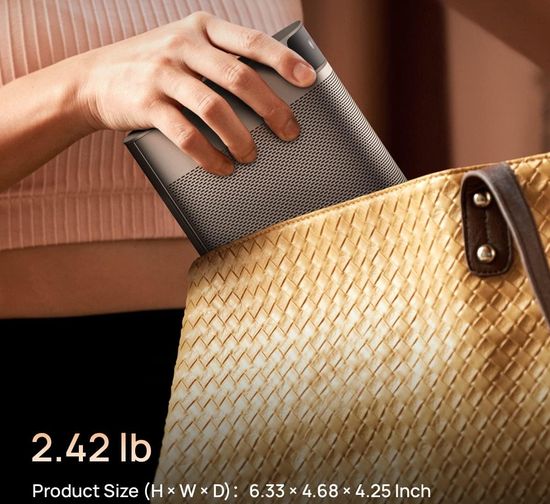 This streaming projector comes with 802.11AC Wi-Fi and Bluetooth 5.0, has Amlogic 950 4-core processor, 2GB RAM and 16GB of storage. It uses Android TV 11 platform with support of Amazon Prime and YouTube to Fox News, CNBC and CNN. Of course, the list can be expanded to include Apple TV, MLB.TV, etc from Google store.
Unfortunately, the Mogo 2 Pro does not vertical installation. This option is very popular in portable projectors and is implemented in models with 180° mode, including, for example, LG CineBeam PU700R or Samsung Freestyle.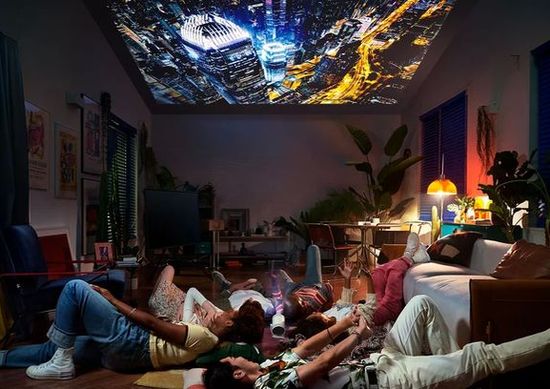 However, the threaded attachment underneath is compatible with tripod or XGIMI's floor stand with adjustable height from 20 to 35 inches.
Image Modes and Settings
According to the company, Cinema mode complies with the CIE D65 standard with neutral 6,500K color temperature.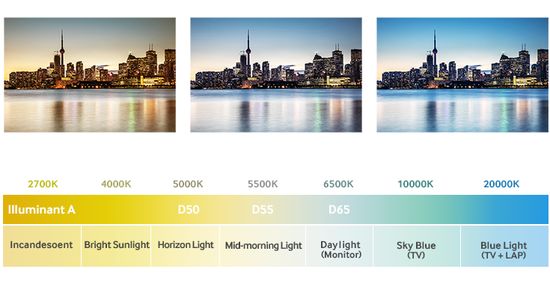 MoGo covers ~90% of the DCI-P3 color space, which is unprecedented for models with LED light engine. Testing confirms the developer's data. The color gamut exceeds 85% DCI-P3 and 125% Rec.709 for SDR/HDR content.
The Cinema in Brightness submenu and Custom for Image Mode provide Gamma of ~ 2.2 (2.1-2.3 normal). With the exception of Performance mode with a strong green bias, all modes provide fairly high color accuracy.
The Settings wheel in the Android Home offers Device Preferences, Remotes & Accessories and Projector Settings submenu with settings for keystone, auto-focus options and selecting projection (front, rear, table or ceiling). Brightness option includes Vivid, Cinema, Bright, Performance and Custom modes. In turn, Custom option has a submenu with gain of red, green, and blue to adjust white balance. It's also offers a 10-point adjustment for overall brightness.
Settings button on the remote activates 'Shortcut Settings', which duplicates some settings, such as Keystone Correction, and adds 3D video setup menu, Sound settings menu, Image Mode menu, etc.
The Image Mode menu partially duplicates the Brightness menu, offering Movie, Office, Game, and Custom modes. In fact, each mode uses settings with a slightly different color balance.
Custom option in Image Mode menu provides access to picture settings, including Brightness, Contrast, Saturation, Sharpness, Noise Reduction, and a Color Temp control. The color submenu has Standard, Cold, Warm, or Custom. Finally, the Custom Color Temp submenu displays gain adjustments for colors.
Overall, perfectionists who love calibration will greatly enjoy the wide range of setting options in this model. To be fair, most users prefer an imperfect, but very simple and quick setting such as selecting a Picture mode.
Key Features
Model has sophisticated time-of-flight (TOF) digital technology, providing auto-focus, auto-keystone correction, auto screen alignment, and auto-obstacle avoidance. It's the 2nd gen of XGIMI's ISA (Intelligent Screen Adjustment), which is considered one of the best in the industry. Depending on the setting, the auto-keystone is activated upon turn-on or after any projector movement. Auto-focus also works great. The obstacle avoidance function adjusts the image size when obstacles are detected. The auto eye-protection reduces power when a signal is received from the IR sensor about an obstacle in front of the lens. It's especially important for curious children and pats who may look into the projector.
In fact, ISA 2 automatically sets up the projector in a few seconds. But fans of this process can disable the automatic control and use manual four corner keystone correction.
Despite compact design, the portable MoGo provides superb sound with a pair of side-firing 8W speakers and a passive bass reflex driver.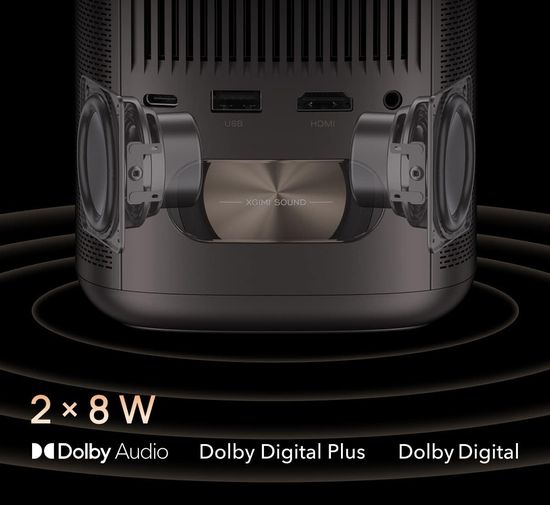 Of course, it's not loud enough for a backyard disco, but even excessive for a mid-sized room. Moreover, the projector offers four sound modes, including Movie, Music, Sport and News.
The projector is compatible with any Bluetooth external speaker, and can also be used as such.
The Game mode is activated by selecting HDMI input and does not support keystone correction. It reduces input lag from 45 ms to 33 ms, which is enough for most games.
Like most Android projectors, MoGo doesn't have a native app for playing Netflix content. In principle, its integration is possible via a PC. But using a streaming dongle, such as the $ 30 Google Chromecast with Google TV, solves the problem easier and faster. But in this case, it will occupy the only HDMI port.
Conclusion
Pros
– superb image and color;
– advanced auto-setup options, including TOF-based autofocus, keystone and obstacle avoidance;
– Android TV 11;
– great sound;
– HDR10 support;
– Full HD 3D;
– Wi-Fi / Bluetooth.
Cons
– no Netflix app;
– suboptimal menu navigation;
– temperature over 100°F (38°C), 48dB fan noise and strong green bias in Performance mode;
– no internal battery.
MoGo 2 Pro expands the line of current portable XGIMI 1080p LED projectors, which includes the popular Halo+ ($ 850, 900 ANSI Lumens, Harman/Kardon internal speakers, 2021) and Elfin ($ 600, 600 ISO lumens, Harman/Kardon internal speakers, 2021). It's less bright and doesn't have Harman/Kardon speakers, but is cheaper (just over $500) and offers superb ISA 2 (Intelligent Screen Adjustment).
Compared to Anker Nebula Capsule 3, MoGo is larger and heavier, but it's almost $ 300 cheaper. Specs ASUS ZenBeam Latte L2 are almost identical, but it costs ~$ 200 more. In general, the model has excellent marketing prospects due to its superb price-quality ratio.
Of course, due to their limited brightness, these models are unlikely to provide colorful, rich colors for 100-inches or more images. But flawless picture quality is hardly a priority when watching a baseball game in the backyard with good company and a can of beer. To be fair, the lack of a built-in battery can be a significant inconvenience, for example, during a hike. However, power banks quite successfully solve this problem.
This video introduces XGIMI MoGo 2 Pro.