The miniLED backlight in LCD TVs has become the dominant innovation this year. At CES 2021, major industry leaders including Samsung, LG and TCL have unveiled the Neo QLED, QNED and OD-Zero series powered by miniLED backlight technology.
As known, it's based on the use of miniature LEDs. The tiny size allowed developers to radically increase their number to tens of thousands.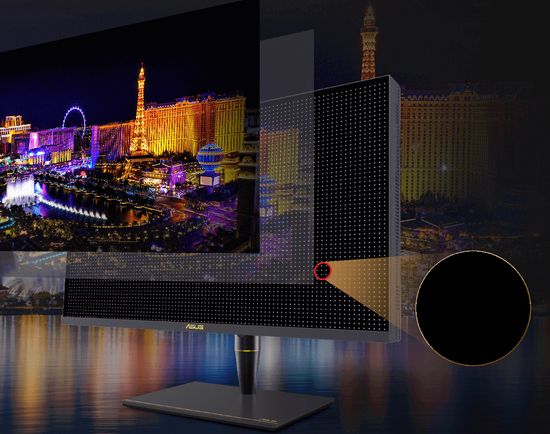 Further, they are combined into arrays with separate control, forming 1,000 or more local dimming zones. In turn, an increase in their number provides accurate brightness control in different screen areas. In fact, miniLED backlight allowed developers to increase the black depth by decreasing the brightness in the certain screen areas. At the same time, TV retains the required brightness of other frame areas, increasing the overall image contrast.
As a result, miniLED backlight increases HDR performance, and provides better contrast control. This technology further reduces the difference in HDR content picture quality between expensive OLED TVs and much cheaper LED LCD models.
Therefore, the consumer market and experts were eagerly awaiting the market launch of LED LCD TVs with Quantum Dot technology (improving the white quality in the backlight) and with Mini LED backlight (increasing contrast due to increasing the number of local dimming zones).
LG miniLED TVs
The QNED lineup includes the 8K QNED99 / QNED95 and 4K QNED90 / QNED85 series.
Each series offers 65, 75, 86 – inches models. In fact, the processor is one of the main differences between the series. 4K TVs uses α7 Gen4 4K, 8K models are equipped with α9 Gen4 8K. In America they will be sold under the name QNED90UPA, in Europe – QNED909PB. These series should go on sale soon.
Traditionally, the price will significantly depend on the region. Preliminary, the QNED90 series will occupy a price niche between LG NanoCell and LG OLED, and will be slightly cheaper compared to Samsung counterparts. Samsung is currently offering 4K Neo QLED TVs (Quantum Dot technology + miniLED backlight) for $ 2,200 / $ 2,600 for the 65-inch QN85A (QN55QN85AAFXZA) / QN90A (QN55QN90AAFXZA). These series differ in the matrix type. In particular, QN90A has VA panel with very high contrast ratio to display deeper blacks, QN85A uses ADS panel with wider viewing angles.
Prices for the 65-inch LG's OLED TVs 2021 range from $ 2,200 (A1 series) to $ 3,000 (G1 series).
LG NanoCell 4K 2021 list includes Nano 75, 80 and 90 series. The 65-inch LG 65NANO90UNA costs at $ 1,200.
Considering these factors, the price of the new 65-inch LG QNED 4K TV is likely to be slightly over $ 2,000. But,of course, the company's pricing strategy can make significant adjustments to these forecasts.
HDMI 2.1
QNED TVs use HDMI 2.1 (High Definition Multimedia Interface) interface, which increases bandwidth up to 48Gbps vs 18Gbps for HDMI 2.0. This allows the TV to display higher resolution images. In particular, models supports 4K@120Hz. In addition, HDMI 2.1 supports the Variable Refresh Rate feature, which is analogous to the popular AMD FreeSync and Nvidia G-Sync sync technologies.
What's more, Dynamic HDR supports the HDR mode on a frame-by-frame basis, further enhancing image quality.
HDMI 2.1 also supports Auto Low Latency Mode (ALLM) technology, which automatically determines the optimal latency for smooth playback.
In addition, HDMI 2.1 supports HDMI eARC for lossless audio streaming via the HDMI eARC port.
But LG QNED TVs are also backward compatible with the peripherals of the previous version of the 2.0 standard and use traditional connectors.
Of course, connecting external HDMI 2.1 devices requires an Ultra High Speed HDMI cable.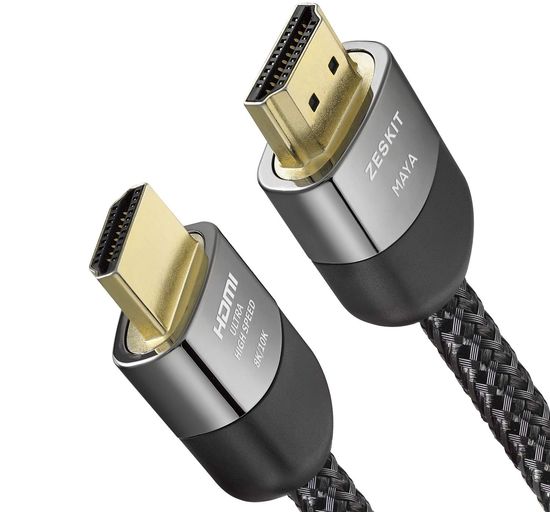 HDR formats
In addition to HDR10, Dolby Vision and HLG, QNED TVs also support Dolby Vision IQ, which automatically optimizes the image based on ambient light sensors. In addition, Dolby Vision IQ recognizes the content type by automatically changing the settings.
Also, QNED90 supports the AV1 open video compression standard (codec), which is used to encode video transmitted over the Internet. Unlike the previous VP9, the AV1 can stream dynamic HDR metadata for Dolby Vision, HDR10+, etc.
As known, LG continues to ignore the HDR10+ standard, preferring to solve this problem using the Dynamic Tone Mapping mode. In fact, this technology was developed to improve HDR display on OLED screens and can be positioned as a competitor to HDR Dolby Vision. As known, low brightness is one of the main cons of OLED technology. The Dynamic Tone Mapping function automatically adjusts the brightness and contrast for content, whose parameters exceed the limits of the screen's capabilities.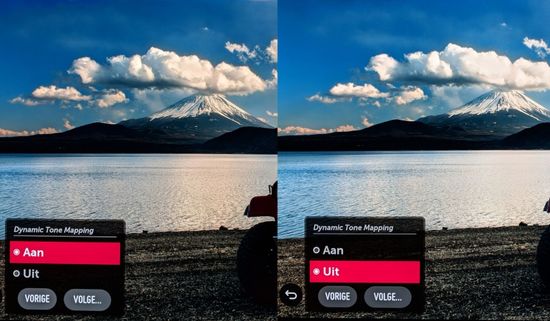 In fact, it adds dynamic metadata to optimize image contrast. At the same time, the Enhanced Dynamic Tone Mapping algorithm provides frame-by-frame video processing of HDR content.
Video processing and audio
QNED TVs support 10-bit color depth. As known, it directly affects the number of displayed shades and, as a consequence, the image quality.
The traditional 8-bit matrix provides 256 shades for each of the three RGB colors (red, green, blue). Accordingly, the cube number is 16.8 million shades. In comparison, a 10-bit matrix can display 1.07 billion shades per pixel. Usually, companies use 10-bit matrix only in premium models.
The QNED TVs support a 120Hz refresh rate.
QNED TVs use the upgraded LG α7 / α9 Gen4 4K / 8K processors with improved color and motion processing algorithms.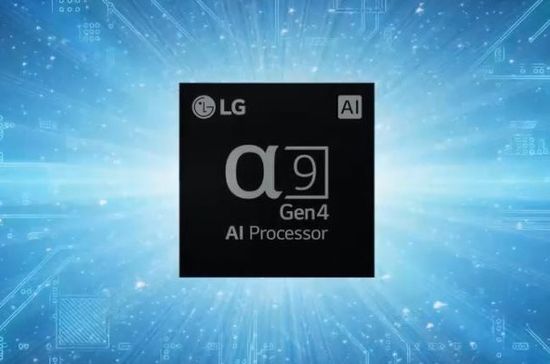 It adjusts object clarity and motion handling depending scene type. In addition, TVs support building recognition, scenery or night scene adjustments, and provide more efficient handling of smooth gradients. Additionally, the new chips provide auto-volume leveling in various apps.
The 2021 LG miniLED TVs also support the popular Filmmaker Mode, which disables certain picture optimization algorithms for the most realistic movie viewing. In this mode, the movie is played in its original color, frame rate and aspect ratio.
Since 2017, premium LG TVs have supported surround sound in Dolby Atmos format via built-in or external speakers. The 40W speaker system uses a 2.2 configuration.
Wireless Sound Sync function enables the broadcast of audio content from phones. Moreover, the TVs support the innovative WiSA technology for wireless transmission of multi-channel audio. They can stream sound from TV to compatible WiSA speakers (Klipsch, Bang & Olufsen, Axiim, Enclave Audio, etc). Moreover, in addition to the standard 5.1 configuration, this technology supports Dolby Atmos. Additionally, Summit function supports up to 8 channels of uncompressed audio. According to WiSA, the audio quality is about 20 times better than Bluetooh and Wi-Fi technologies.
WebOS 6.0 and Game mode
Since 2021, LG has been using webOS 6.0 instead of webOS 5.0, and a new Magic Remote with additional commands.
The list of main differences includes:
– new interface;
– enhanced LG ThinQ AI function;
– Next Pick function;
– Magic Link function expanded to Magic Explorer;
– new Magic Remote AN-MR21GA.
The new desktop is focused on personalized recommendations. The enhanced LG ThinQ AI option supports more voice input with Amazon Alexa and Google Assistant.
The new menu has simplified search apps and content using the Next Pick function. Magic Explorer provides additional information about current movies and TV shows (information about locations, actors, etc).
The new Magic Remote has new dedicated app buttons for Netflix, Amazon Prime Video, Disney Plus and LG Channels.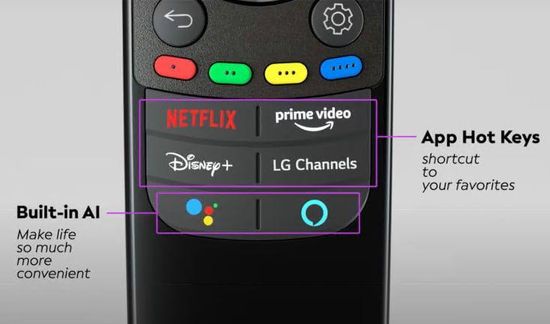 An NFC button for communicating with a smartphone is also located on the remote. But, of course, the smartphone must support NFC technology.
Unfortunately, the company hasn't stopped advertising on the new platform.
For gaming, TVs support HGiG (HDR Gaming Interest Group) mode. As known, it was developed by Microsoft and Sony to improve visuals in games. In fact, HGiG recognizes the TV's performance and picture quality, and then adjusts the HDR graphics.
ALLM & eARC meet the latest HDMI 2.1 specs, providing playback of fast-moving content in higher resolution and synchronized graphics.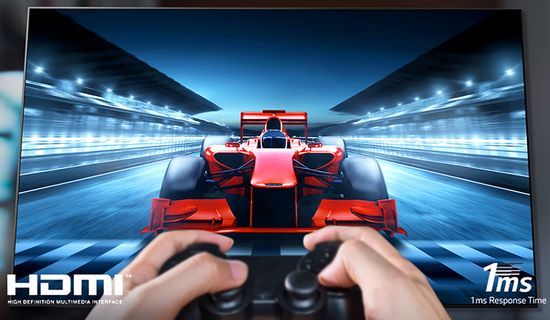 The new Game Optimizer tweak groups key gaming parameters, including frame rate and latency. In addition, the TVs offer multiple presets for any game genre or manual customization.
According to the company, in the second half of 2021, the QNED TVs will support Google's Stadia gaming streaming service, which offers 4K HDR @ 60fps gaming with 5.1 channel surround sound.
Conclusion
Presented at CES 2021 LG QNED TVs with innovative mini LED backlight quite realistically claim to be this year's bestsellers. They support Dolby Vision, HDR10, HLG, Advanced HDR, HDMI 2.1, Dolby Atmos and use the new webOS 6.0. In addition, these models are equipped with almost all innovative technologies in the industry.
But, of course, the competition will not be very easy for the South Korean company. QNED TVs will compete with TVs from another South Korean giant. Samsung already sells
Neo QLED TVs with mini LED backlight. Moreover, increased contrast for the first time will allow experts correctly to compare image quality of Samsung Neo QLED vs LG OLED, including LG OLED G1 and LG OLED C1. Additionally, the Chinese giant TCL already presented its flagship X12 8K TV with OD-Zero mini LED backli, and a large number of new TCL TVs. Thus, during this year, the market should be replenished with new generation LCD TVs with Quantum Dot technology and with miniLED backlight from three industry leaders. Probably, already this year side-by-side comparison Samsung Neo QLED vs LG QNED vs TCL OD-Zero will showcase their pros & cons. But, in any case, the new technology promises to reduce to a minimum the difference between OLED models and LCD + Quantum Dot technology + mini LED backlight TVs.
This video showcases LG's 4K and 8K QNED miniLED TVs at CES 2021.
P.S.
Quite predictably, LG QNEDs are competing mainly with Samsung Neo QLED TVs today. In fact, these series have formed a new premium segment of LCD TVs with Quantum Dot technology and miniLEDs backlit. The latter feature is an improved FALD (Full Array Local Dimming) based on a huge number of miniature LEDs grouped into hundreds or even thousands of local dimming zones.
Basically, the Chinese giants also presented excellent TCL 6 Series R646 and Hisense U8G with these technologies, but they are cheaper and positioned in the mid-budget segment.
The main specs of LG QNED99 8K are significantly lower vs Samsung QN900A:
– brightness – 1,408 vs 802 nits for SDR, and 1,592 vs 1,006 nits for HDR in 10% Window;
– 1,658: 1 vs 638: 1 native contrast;
– 20,392: 1 vs 6,534: 1 contrast with local dimming.
But LG is significantly cheaper ($ 2,500 vs $ 3,300 for 65″ and $ 3,500 vs $ 4,500 for 75″).
The situation is similar for 4K models (peak brightness 1,860 nits vs 1,030 nits and 26,000: 1 vs 6,000: 1 contrast with Local Dimmimg).
But LG QNED90 costs $ 1,600 vs $ 2,000 for 65″ and $ 2,000 vs $ 2,800 for 75″.
Probably the price won't stop fans of Samsung brand, but it can become a serious argument in favor of LG for other consumers.
In addition, brightness and contrast mainly affect HDR performance. The SDR content from satellite and cable television is perfectly reproduced by any mid-budget model, and the specs of LG TVs are even redundant. However, the playback quality of HDR content may vary. As known, today only high-priced subscriptions of such video streaming services as Prime Video, Netflix, Rakuten TV, Apple TV Plus and Disney Plus offer this content.